Athena: Slightly Greek Restaurant in Heliopolis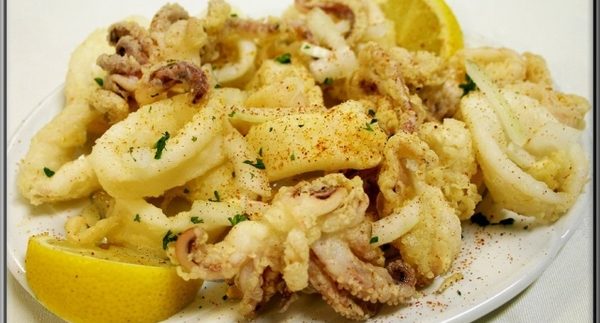 The most time-consuming part of dining in a food court has to be settling on just one of the many options available. The food court of Sun City Mall in Heliopolis has all the regular fast food joints you'd find in any other mall, but in addition to those, there is a more spacious seating area – one that is usually less crowded with tray-carrying customers in search of a table.
Among all the burgers/pizza/Chinese restaurants one has come to expect, a certain blue sign piqued our interest; Greek food-specialists, Athena. Despite strong Greek cultural roots in Egypt, and a shared affinity in Mediterranean food, this is a cuisine that is rarely found in Cairo.
At the time of our visit, the dish of the day was a meal consisting of two portions of a meat of your choice, with a side of rice or pasta, accompanied by soup, fries, and bread, all for 35LE – a full meal to say the least! And it is indeed as filling as it sounds, especially when the meat options are mushroom steak, veggie-stuffed chicken, meatballs and chicken in white sauce.
It's unfortunate that you don't get to pick the soup, but luckily, their plain chicken soup had an enjoyable herb flavour and it's a decent appetiser. The bread loaf dipped in their special garlic dip proved to be a better one, however.
The steak was cooked properly and was perfectly tender. The mushrooms were a little dry, but the steak's delicious gravy made this less of an issue. The chicken in white sauce looked suspiciously raw at first, but turned out to be cooked just fine. In the end we found that the combination of both meats in one meal was surprisingly delightful.
With a second look at the wall-mounted menu, Athena doesn't seem to offer anything much different to any generic Mediterranean cuisine. Trying to hone in on anything remotely Greek – the menu mentions no desserts of any kind – we opted for the fried calamari (33LE), which also comes with all the previously mentioned sides. While the calamari's batter was pleasing, the dish smelled and tasted a bit on the fishy side.
Part of trying a new restaurant is experiencing signature dishes and exotic, new flavours. While the food is cooked well and is at great value, Athena is lacking in any kind of authenticity and the menu needs to be more adventurous.