Awel Saa'a: Tasty Baba Ghanough Sandwiches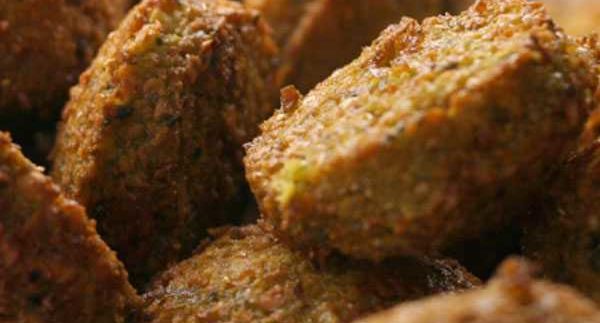 For all
that Zamalek has to offer, it is noticeably lacking in Egyptian street food. Sure,
you'll find the mobile sweet potato ovens here and there, and summer encourages
a few side-street prickly pear carts as well as the occasional roadside grilled
corn. Yet, foul and taameya shops are few in this Cairo neighbourhood and those that
exist are generally only open for a few hours a day. However, during
Ramadan, these shops open late into the night for sohour on the go. For your
late night cravings, Awel Saa'a serves a cheap Ramadan sohour well into the wee
hours.
Awel Saa'a
is located on Ismail Mohamed
Street directly across from Metro Supermarket. You
may have passed this corridor a dozen times and never noticed the little shop,
as it is often locked up. The modest space consists of a cooler, a cash
register and a counter, all glassed in to protect the food from the dusty
street. There is only enough room to grab your food, turn around to pay and get
out. During the late-night hours of
Ramadan, several plastic tables and chairs are set up on the sidewalk outside
the shop; so you don't have to walk home with your hands full of foul.
Staple
street sandwiches are served in shami bread and include options such as foul,
taameya, baba ghanoug and egg, each costing less than 2LE. When fresh, the taameya is adequate, though
it has to be consumed quickly. The oil used
for frying doesn't have the freshest taste and they don't do a particularly
good job of draining the oil from the taameya after it is fried. If you see a large bowl of the fried patties
resting atop the counter and you suspect that they may have been there a while,
you'd do well to pass. After a few bites
of the sandwich, the flavour of old, cold oil is unappetising to say the
least.
Thankfully,
Awel Saa'a fares better with foul. It
isn't mind-blowing, but it is satisfying nonetheless. The texture is pleasing;
the beans are mashed but not to the point of purée. The flavours are fine as well, in that
they've added some spices, but it doesn't compare to the food of some of our
favourite Downtown spots. The eggs are
pretty standard; plain omelettes are cooked to order and are generally light
and fluffy.
The baba
ghanoug is this shop's star sandwich. If
you like your food with a bit of a kick, this may be some of the best baba
ghanoug around. Served warm, the
sandwich is bursting with flavour. The
sweet nuttiness of the eggplant works well with the fiery undertones of the
added spices. And rather than whipping
the spread into oblivion; thick chunks of eggplant are discernable, giving the
baba ghanoug a quality of freshness that is sometimes lost on the dish.