A Taiwanese version of a hamburger, aka Bao? Yes, please! We just love it when we find a place that offers something new, and that was exactly the case with Baobuns.
Located at Arkan Plaza, Baobuns is a booth that specialises in making steamed buns. It's a pretty cool and unique concept in the food scene. We have to say, the booth looked incomplete, as if it was their first day, while the high tables felt like they had been used for ages, due to the number of stains on them.
Their menu offers five kinds of buns; beef, chicken, shrimp, duck, and burger. Sadly, the beef was unavailable at the time of our visit, so we ended up ordering the Chicken Bun (50 LE), Duck Bun (50 LE), and Shrimp Bun (60 LE), with a side of well-prepared Fries (25 LE) and Soda (15 LE)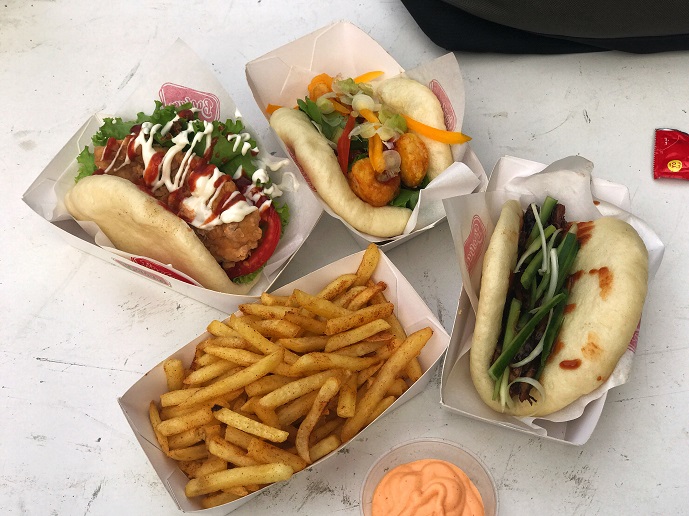 Starting with the chicken, the steamed bun was filled with fresh lettuce, tomato, a piece of crispy fried chicken, and drizzled with ketchup and mayo. Even though we absolutely loved the chewy and soft texture of the bun, we felt that the filling was too basic and lacked any sort of remarkable flavours. Ketchup and mayo on chicken is so 1998!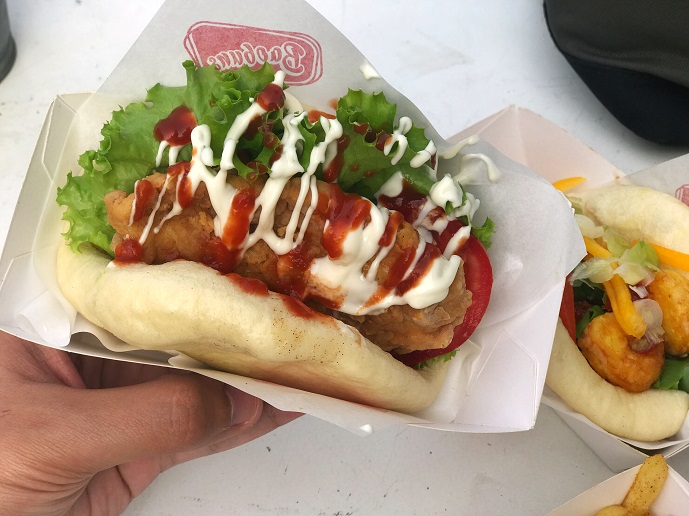 Meanwhile, the Duck Bun was filled with pieces of duck tossed in hoisin sauce, cucumber, and spring onions. Overall, we enjoyed the Asian flavours, but the duck was very, very dry.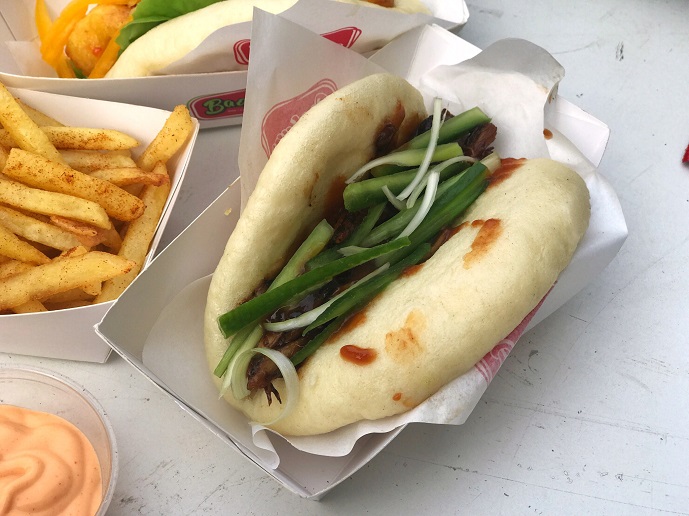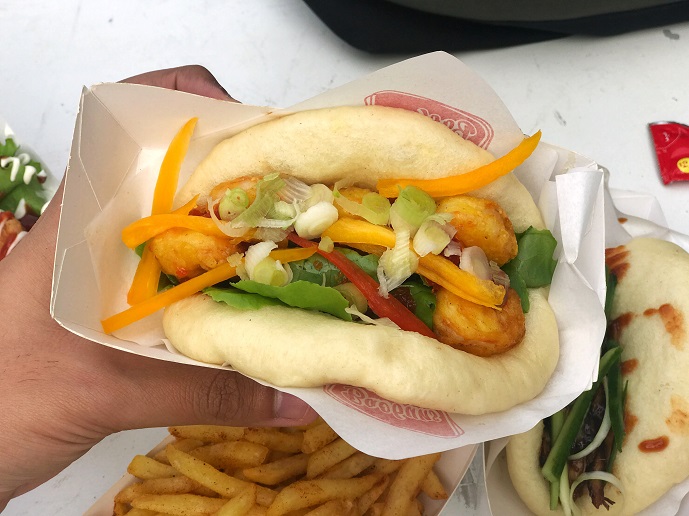 Moving to the Shrimp Bun, it was filled with small tempura shrimp, bell pepper, lettuce, and sweet chilli sauce. This was our personal favourite, but we were hoping for more shrimp since the toppings overpowered its flavour.
Overall, we left Baobuns with mixed feelings. We really loved the concept, the variety on the menu, and the fact that it offers something different. On the other hand, the not so well presented booth, the stains on the table, and the few flaws in the food definitely affected the experience.