Barbacoa Mexican Grill: New Restaurant Brings Mexican Cuisine Back to Maadi
85 Road 9, (Intersection with Mostafa Kamel St.)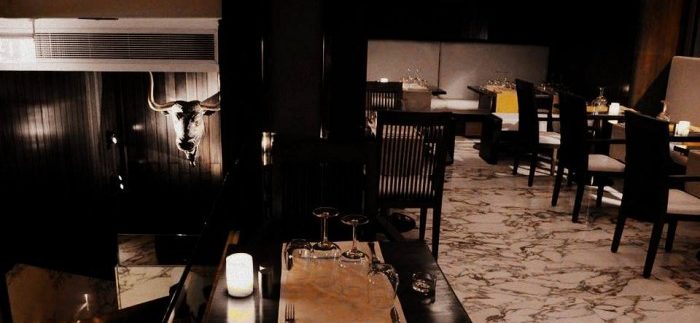 Cairo has seen many Mexican restaurants come and go. While certainly delicious, it never quite seemed to sit well with the Egyptian demographic, maybe it's combining beans, rice and meat in the same dish that puts us off—despite our love of dishes like koshary.
Whatever the case, a new contender in Mexican cuisine, Barbacoa Mexican Grill, recently opened its doors in Maadi, taking up the space where La Gourmandise used to be. Retaining most of the spacious interior of its predecessor, the seating areas include couches and wooden chairs and are relatively comfortable. The décor is confused and not quite what you would expect when going out for Mexican food, a little reminiscent of a breakfast buffet at a hotel lobby.
The waiter escorted us to our table and handed us our menus, which sadly offered no explanation of the dishes – written in Spanish, or the ingredients they contain. The waiters seemed puzzled by our questions and didn't seem very familiar with the food which then prompted the manager to come to his rescue.
After some fuss we had made up our minds. We opted for Guacamole de la Casa (45LE) and Nachos (40LE) from the appetizers, and from the main courses we opted for Barbacoa de Cordero (120LE) and Pescado a la Veracruzana (65LE).
The Guacamole comes in a wooden bowl with an accompanying bowl of warm and tasty tortilla chips. While the mix was tasty, the guacamole's lemon zest overpowered all the other ingredients. With the Nachos, the toppings of pico de gallo and sour cream made the tortilla chips soggy, which was unfortunate because the ones served with the guacamole were excellent.
The restaurant's namesake, the Barbacoa de Cordero, is a dish of slow cooked lamb wrapped in banana leaves and served with tortilla bread, salsa, onions, limes and coriander. Wonderfully tender, juicy and tasty, this dish is definitely worth a try.
The second main course, the Pescado a la Veracruzana, consists of grilled fish topped with olive oil, capers, green olives, diced tomatoes and coriander. The dish is accompanied by spiced Mexican rice and tortilla chips. Our only reservation about the fish was that we expected it be spicier or more flavourful.
While Barbacoa is relatively new to the restaurant scene, Maadi has seen a bunch of Mexican restaurants come and go, most of which had excellent food so the bar is already set pretty high. While the food was good, the restaurant itself is a bit of a disorienting experience, so we hope better attention is paid to the customer's experience at the restaurant.