Begum: New Indian Restaurant in Maadi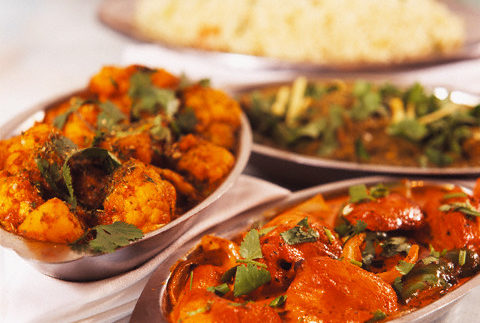 First taking
Zamalek by storm, Indian restaurant Nawab has spread its wings and made its way over to Maadi. Located on Road 276, down the street from Red Onion, Begum comes as a treat for Maadi residents who now don't need to go
far for an affordable and tasty Indian meal.

When it comes to
atmosphere, Begum lacks it as opposed to its counterpart in Zamalek. Begum was considerably empty, to the extent that we began to wonder
whether the restaurant was actually open or if it was still in the furbishing
phase.
Begum has the same
menu as Nawab; specialising in dishes from North India and the Mughlai
area. At the beginning of the menu there is a small introduction explaining the
selected name; it turns out that Nawab was a famous Indian ruler and Begum was
his wife.
The menu is pretty
extensive and it's easy to get lost in. The shami kebab (34LE) starter consists
of two ground lamb patties with mint and while they were full of flavour, the consistency
was a bit crumbly and it was on the dry side – a lot of sauce was needed to
make up for that.
In general, when
choosing a main, you select a dish and then decide on what the meat will
be; for example fish, chicken, lamb or vegetables if you don't eat meat.
A masala dish
(65LE) consists of a rich tomato based sauce and we chose to have it with chunks
of lamb; the sauce was nice and it came in a generous portion, but we found it a
bit too spicy. The lamb had some fat on it as well which didn't make it more
enjoyable. The curry dish (45LE), chosen with fish, consisted of diced white fish
and a mix of curry with yoghurt. The fish meat was fried well and the sauce was
tasty but it could have been a bit creamier.
The best part about
Begum was their delicious naans. The garlic naan (9LE) was drenched in butter
and garlic and gave an extra tangy pop when eaten with the curry. The butter
naan (9LE) was delicious as well, but if you are inexperienced with the Indian
kitchen it is best of to stick with the plain naan (7LE) because there is a lot
of ghee used in the dishes; if your stomach is not up to that you might have a
very unpleasant evening.
Though the food at
Begum is good it doesn't match up to its Zamalek counterpart – yet.