Bint El Sultan: No, No, No And No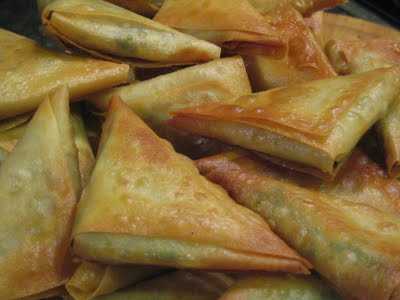 While many of us prefer to have our Ramadan
sohour in the comfort of our homes (it's nice to be able to eat your foul in
your fanela), every now and then it's nice to eat out for a change and enjoy
Cairo in all its Ramadan glory.
Based on the recommendation of a friend
(who from hereafter will never be listened to again), this reviewer headed to
Bint El Sultan for a late sohour meal. Located on the corner of Thawra square
next to the Shooting Club's wall, this oriental restaurant has been around
since the Middle Ages (at least according to its decor) with a popular outdoor
shisha area that is always crowded.
Following the rather naive theory that 'always crowded' means 'good food;' we sat in the outdoor area and ordered a
selection of mezzas and a main course. Sitting in the partially covered outdoor area, the night's
humidity wasn't helped much by the few and sporadically distributed
ceiling fans.
Flat-screen TVs blare loud music videos, as
bamboo tables are separated by some misplaced plants. There's something about
the place that reeks of old, state-run restaurants; the types where you walk in
and wait forty-five minutes for a glass of water, and the waiters are dressed
in uniforms that clearly date back to the 70s.
Not that we have anything against the 70s;
in fact, we would have enjoyed the restaurant's retro feel if our food had been
remotely pleasant. Our order of vine leaves, sambousak, sogo' (Egyptian
sausages), tehina and fatta with kawaraa' (knuckles) were not the most
complicated orders, but it took enough time for us to politely ask the head
waiter twice if he had forgotten our order.
The vine leaves (around 15LE) were pretty
standard, although a little too lemony and soggy. The fatta with kawaraa'
(around 30LE) was quite horrible, but in retrospect that was also our fault,
since no one in their right mind orders fatta with kawaraa' for sohour. The sogo' was the only reason why this
restaurant merits a single star: salty, spicy and perfectly grilled, the
sausage mixed nicely with the plain tehina sauce. The sambousak (around 15LE)
was a deep-fried mess: although oily and nearly burnt on the outside, its
cheese filling was still cold and uncooked.
While the hot weather stopped us from
sampling the sahlab, the lemon and mango juices were ordinary, though diluted,
while the shishas (around 10LE) come in a variety of flavours, including cherry
and cappuccino. Two juices, a bottle of
water, three mezzas and one main course came to a surprising total of 200LE;
definitely not worth the quality of food.
While Bint El Sultan may have its charm,
we're not quite sure what else it has. The food was poor, the interior was
uncomfortably hot and the service, while friendly, was frustratingly slow.