Bistro Rouge: Quick Lebanese food in Cairo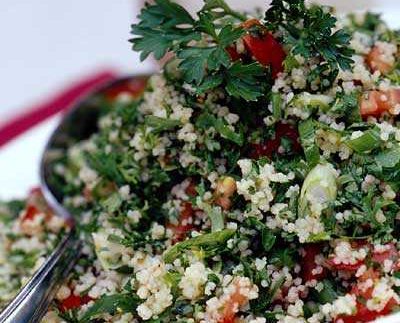 While we adore a lovingly prepared table
full of fresh Lebanese mezzas, the majority of options around Cairo are usually quite pricey or unusually
disappointing.
With branches in Nasr City,
Zamalek and Maadi, Bistro Rouge is a hopping little Lebanese joint that serves
up a mean array of mezzas. It does so not only at a decent price; but with a
full-scale menu to boot. Bistro Rouge also delivers to areas across Cairo.
Near Al Nasr Street on Road 257, the
restaurant's branch in New Maadi is conveniently situated next to Peking and Boss
Bar in an area that's easy to find and quickly accessed. Though the
interior isn't anything spectacular, Bistro Rouge is definitely a good option for
when your palate is craving a little comfort food and you're looking for a no-frills
but cosy dining experience.
For 9LE, the fatoush is always served fresh
and seems to contain a larger than usual boost of sumac. The bite pairs well
with the smooth hummus and fresh shami bread, which is also 9LE.
While the vine leaves are either served hot
or cold, the hot plate (13.50LE) is not only filling but deliciously rich,
encased with smooth grape leaves that will undoubtedly leave you wanting more.
You also can't go wrong with the cheese sambousak (12LE), a serving of five deep-fried
cheese pastries that are rich, cheesy and comforting.
If you're looking for a more substantial
meal; pizzas, wrappers and grilled platters are also available. For 12LE. The chicken
shawerma is served with French fries; but the meat itself is usually not as
juicy and delectable as we would like it
to be.
For a bite of something sweet, the chocolate
man'oucheh is a perfectly yummy but simple filler to top off your meal. 13LE
will get you an appropriately-sized portion of man'oucheh smothered in
chocolate with a hearty amount of fresh bananas and nuts gracing the top.
Head to Bistro Rouge when you're in the
mood for some tasty Lebanese cuisine; or stay in and place an order for delivery.