Blackstone Bistro: Profoundly Satisfying American Dining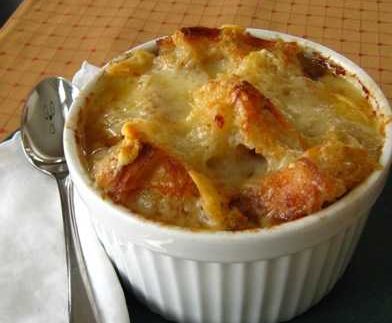 The latest addition to Cairo''s dining culture describes itself as homemade,
fresh and American. The fact that the venue claims to specialise in American
cuisine brings to mind popular chains like Chili's and TGI Fridays, neither of which
are particularly celebrated for their homemade freshness. So it is this
impression– reinforced by the faux-brick walled interior – which a potential
patron must get over. This reviewer's recommendation: get over it now.
Blackstone Bistro is quite large, occupying two floors of the building
immediately behind the Sofitel Maadi. Awash in soothing beiges and browns, it
becomes immediately clear that the interior design took up quite a sizeable
chunk of the start-up budget. Wooden chairs and tables are immaculately and
simply set with light beige napkins and spotless cutlery, while the walls are
adorned with Egyptian photographs, alternated with iconic images of Americana.
After placing our drinks order, we were given a few minutes to peruse
the extensive menu. This is one area that does not inspire confidence – at fifteen
pages long; one can't help but feel a little lost. Items that catch the eye
include the grilled rib eye, Seared Ahi tuna steak with Wasabi oil and the
Jamaican jerk burger. We opted for the classic burger, grilled rib eye and a
starter of French onion soup. Dessert orders were also placed: maple rice
pudding, warm apple crumble and crème brûlée.
The first inkling that there was substance to all the style was the
complimentary bread basket. This bread was astounding – La
Gourmandise good – and freshly baked on the premises by the executive chef himself
every morning. Not ten minutes later, the French onion soup (19LE) arrived, and
it was the best that we've had in recent memory. Peppery sweet, deep dark and
rich; it hit all the right notes. Granted, the cheese used was a mozzarella and
not the classic Gruyere; but it was still deeply satisfying.
Perfectly timed, the burger (45LE) and rib eye (both ordered medium) arrived.
The burger comes with a side of Blackstone fries, which is a combination of deep-fried
potato, sweet potato and beet frites. The resulting grades of colour are both appetising,
as is the palette of flavours. However, the burger was not as special as the
fries, but there is no denying that it is arguably one of the better burgers
available in Cairo.
The US beef rib eye steak (115LE) delivered robust beefy flavour,
accompanied by the wonderfully crunchy and floury potato wedges. All in all,
the dish was a bit too rich, and definitely could use a side of a sharp tangy
sauce to cut through it all.
Barely enough room was left to enjoy the dessert selections; since the
portions are American-sized. The house-recommended maple rice pudding (26LE) escaped
mediocrity solely through the addition of caramelised walnuts, which were a
delight to eat and reminiscent of caramel popcorn. The apple crumble had good
intentions, but barely elevated itself above coffee-shop fare. The revelation
was in the crème brûlée (35LE), a decidedly un-American and not your typical homemade
dessert, yet it possessed such creaminess and lucidity of flavour; even a full
belly could not stop us from devouring it.
A three-course meal for one person will reach around 208LE.
At the time of this review, the restaurant was half-full with boisterous
groups of diners, all drinking and eating merrily. And though food snobs may
claim the restaurant's atmosphere is soulless; we think it's the atmosphere of
a great neighbourhood restaurant.