Boosters: Tasty Yet Healthy
1st Floor, Dandy Mega Mall, Cair-Alexandria Desert Road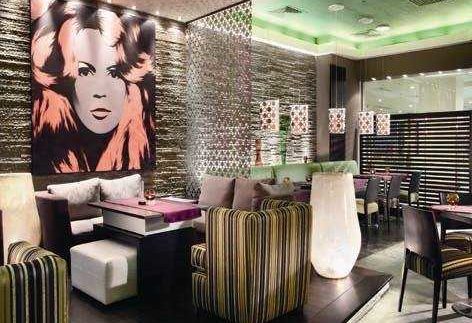 The trend of healthy eating is on the rise in Cairo, with restaurants claiming a health-conscious menu popping up here and there. One such venue boasting a nutritious and delicious menu is Boosters.

Boosters is the latest addition to the dining line-up at Dandy Mall on the Alex-Desert road. The restaurant's tag line is 'Tasty yet Healthy,' and after sampling a few of their dishes, this restaurant lives up to that claim and more. For starters, Boosters uses coconut milk, which has fewer calories than other fats due to the magic of medium-chain fatty acids found in it. This means that more fat goes into making energy and less is stored in the body. Each dish on the menu is also accompanied by an endnote detailing the amount of olive oil, sesame oil or coconut milk used, among other ingredients.

Start with the hot and sour prawn soup, which also comes in a non-spicy version. By far one of the best soups ever sampled at a local eatery, the soup is infused with lemon zest, fresh ginger root, shallots and fish sauce. After savouring the exciting flavours of this soup, cool your taste buds with the tomato and halloumi pesto towers salad, with fresh pesto made in-house.

Follow that with the teriyaki chicken, made with ginger, garlic, nigella, and sesame seeds. The teriyaki sauce is also made in-house from scratch. The tangy, slightly-bordering-on-sweet flavour is original, strong, and not to sound too clichéd, but it is akin to an explosion of flavour. Accompany it with the crushed potatoes, an original take on a potato side dish. The avocado and blue cheese chicken is made with scallions, sea salt and freshly cracked ground pepper, and was slightly too spicy for our taste buds. However, the floor manager assured our table that next time the cracked pepper would be served on the side.

Make sure to leave room for dessert; the best part of this meal. Try the vanilla pod ice cream. Made with real vanilla buds and skimmed milk, it is nonetheless surprisingly creamy. It is frozen instantly before your eyes with liquid nitrogen, which is entirely harmless; it evaporates the instant it is poured into the bowl, freezing the ice cream. The ice cream can be made with a mesteka flavour as well.

Other worthy recommendations are the pink coconut prawns dish, the beef fillet with red grapes, the apple-raisin-almond sweet soup, and the Norwegian salmon.

The staff was friendly and accommodating. An average dinner for two including soup, salad and beverages can average around 300LE. The restaurant does not serve alcohol, but offers a list of exciting healthy cocktails.
Overall, the lounge-like atmosphere is a nice break from the stark shopping mall ambiance just outside Boosters' doors.