Cairo Festival City Mall, New Cairo

It's not an easy task to find a restaurant that serves up a delicious Iftar, especially when it's an open buffet. Thankfully, that wasn't the case with the Turkish restaurant, Bosporus.
Located in Cairo Festival City Mall, Bosporus has a slightly awkward indoor seating area which contains 4 tables with L-shaped seats. The outdoor seating area boasts more comfortable seats, and it overlooks the dancing fountain. We couldn't, however, get a table outside since the area was entirely booked. 
Bosporus' open buffet costs 350 LE per person, which is a bit expensive considering it is a restaurant located inside a mall, but the variety and quality made the price more than acceptable. We took a tour of the buffet since we had 30 minutes to kill, however, there were no signs identifying the names of the dishes.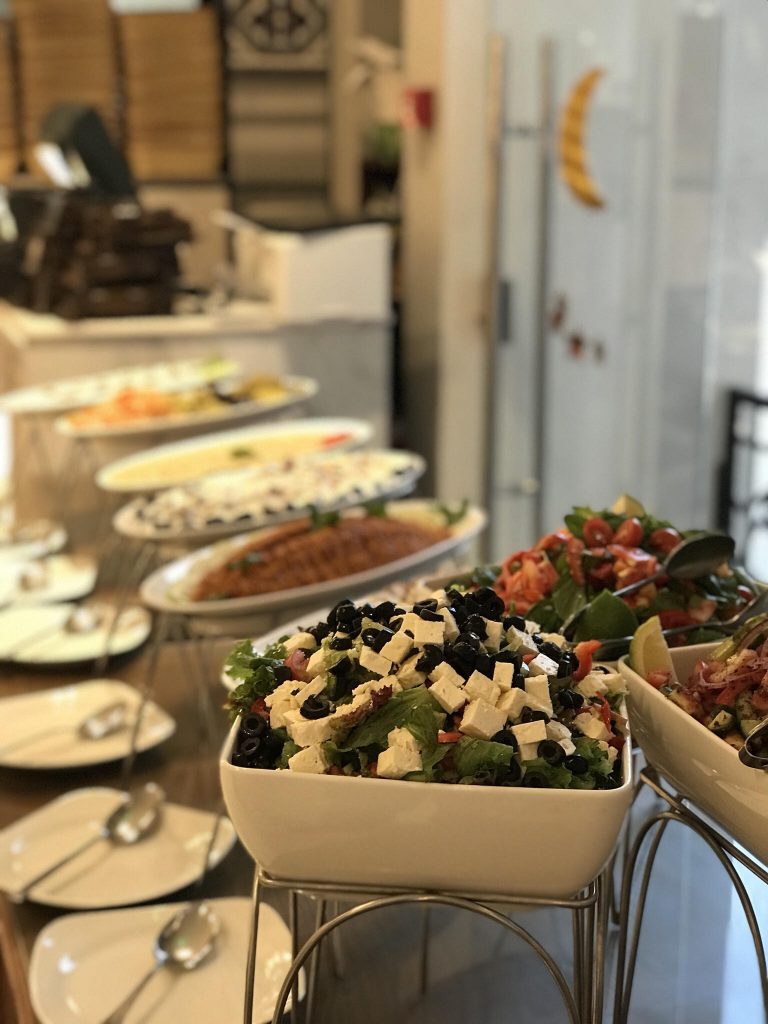 We broke our fast with a small cup of Ramadan drinks and dates. Sadly there were no refills for these drinks. The buffet had two kinds of soups; cream soup and orzo soup, but we skipped both options. 
Starting with the cold appetisers, there were four salads -Feta Cheese Salad, Eggplant Yoghurt Salad, Tomato Arugula Salad, and Bread-less Fattoush- alongside four dips -Hummus, Mehammara, and two more that we couldn't identify- and a pickles platter. We loved the Eggplant and Yogurt Salad; it was perfectly seasoned, the eggplant was far from oily, and the garlic flavour in the sauce was spot-on. The hummus was also very tasty and had an amazing texture and consistency.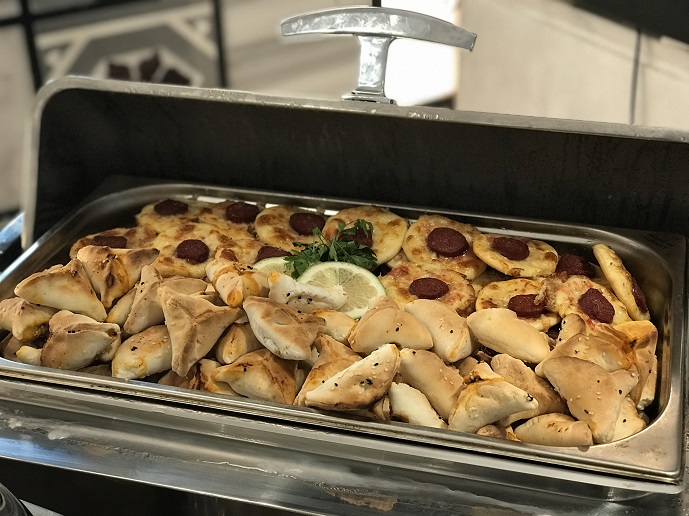 Meanwhile, the hot appetisers stole the show. There were some pizza-like mini pies with cheese and OH-SO-GOOD slices of sausage that were bursting with spices and flavours. And don't even get us started on the Fried Walnut Kobeba and the Pistachio Kobeba: perfectly executed, generously filled, with a flawless texture, and out-of-the-world flavours. We also still can't get over the Baked Spinach Pies, with its soft dough and flavoursome filling.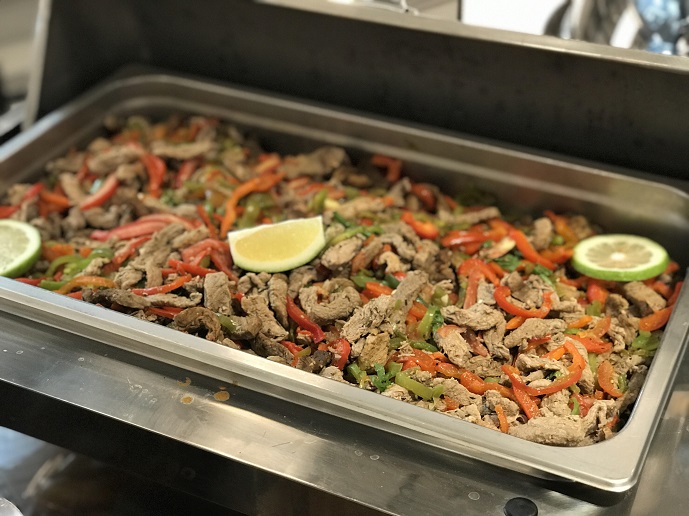 As for the mains, there were a lot of meaty dishes and some misplaced ones like the Negresco and Fried Fish, which were quite bland. The Shawerma-like Beef and the Grilled Chicken were also very tough and slightly dry, other than that the rest of the mains were good.
Our personal favourites would have to be the Chicken Kofta which was slightly spicy, full of flavours, and boasted a great texture. The runner-up has to be the tasty Meaty Rolls, alongside the delicious fluffy rice with nuts, and the side of gravy.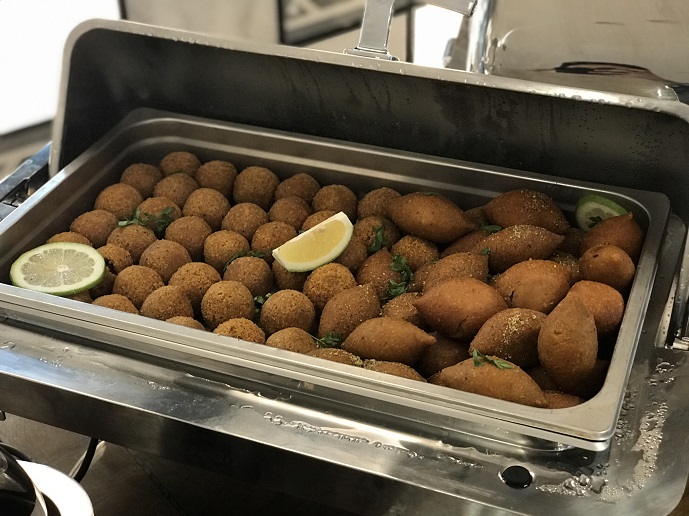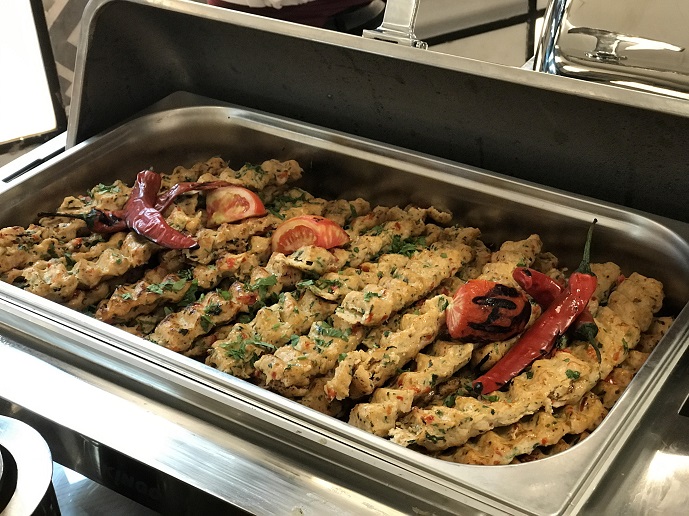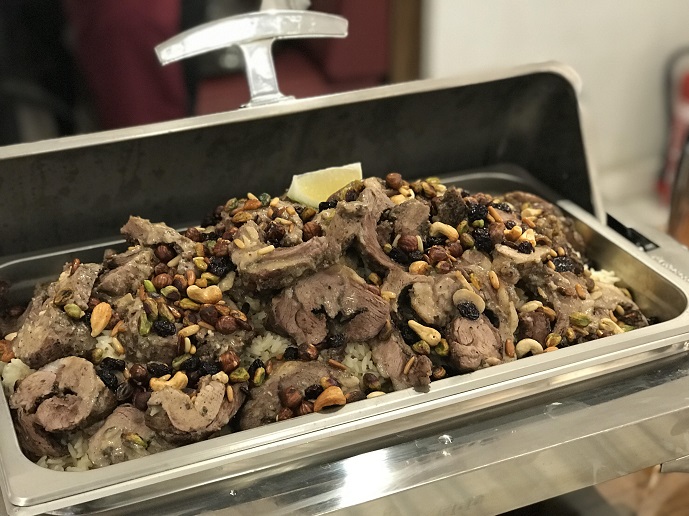 We were super full, but it would have been a shame to skip dessert. From Basbousa and Om Ali, to Konafa and several kinds of Baklava, the dessert section is every oriental sweets fan's dream. We only had space to try the Pistachio Baklava, and it was perfectly flaky and crispy. We also loved how there was a bowl of crushed pistachios and a bowl of simple syrup on the side, just in case someone was looking for extra crunch or sweetness.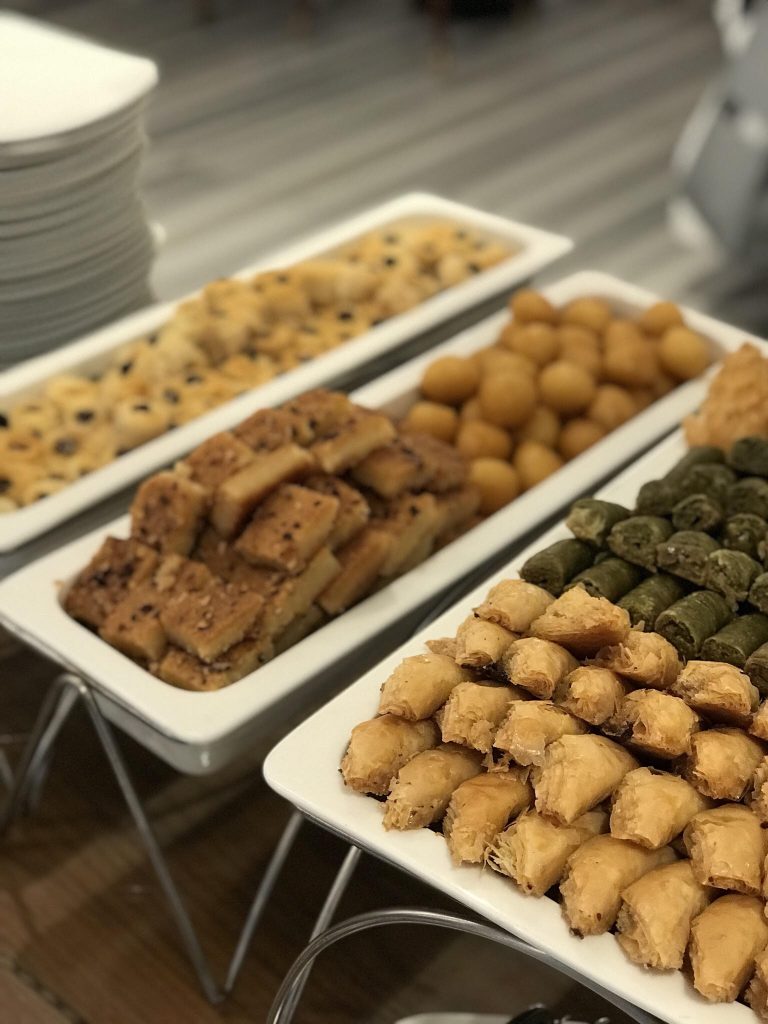 Overall, our experience with Bosporus' Iftar had its ups and downs. The service was great while the seating was uncomfortable. The restaurant did well for an open buffet in Ramadan, but it was slightly overpriced. Anyway, we're definitely excited to give their regular menu a try after Ramadan.