Move over breakfast! Brunch is the new most important meal of the day. So when we heard that Spain's famed Brunch & Cake was coming to Cairo, we couldn't resist stopping by.
We visited Brunch & Cake's new branch in Lakeview, New Cairo and were immediately stunned by the gorgeous interior. The atmosphere was earthy and chill, with wooden furniture and lush plants that give the restaurant a relaxed, boho vibe. It is also incredibly spacious, and we opted to sit in their outdoor area to enjoy the fresh air. Every detail, down to the chic gold cutlery, added a touch of elegance.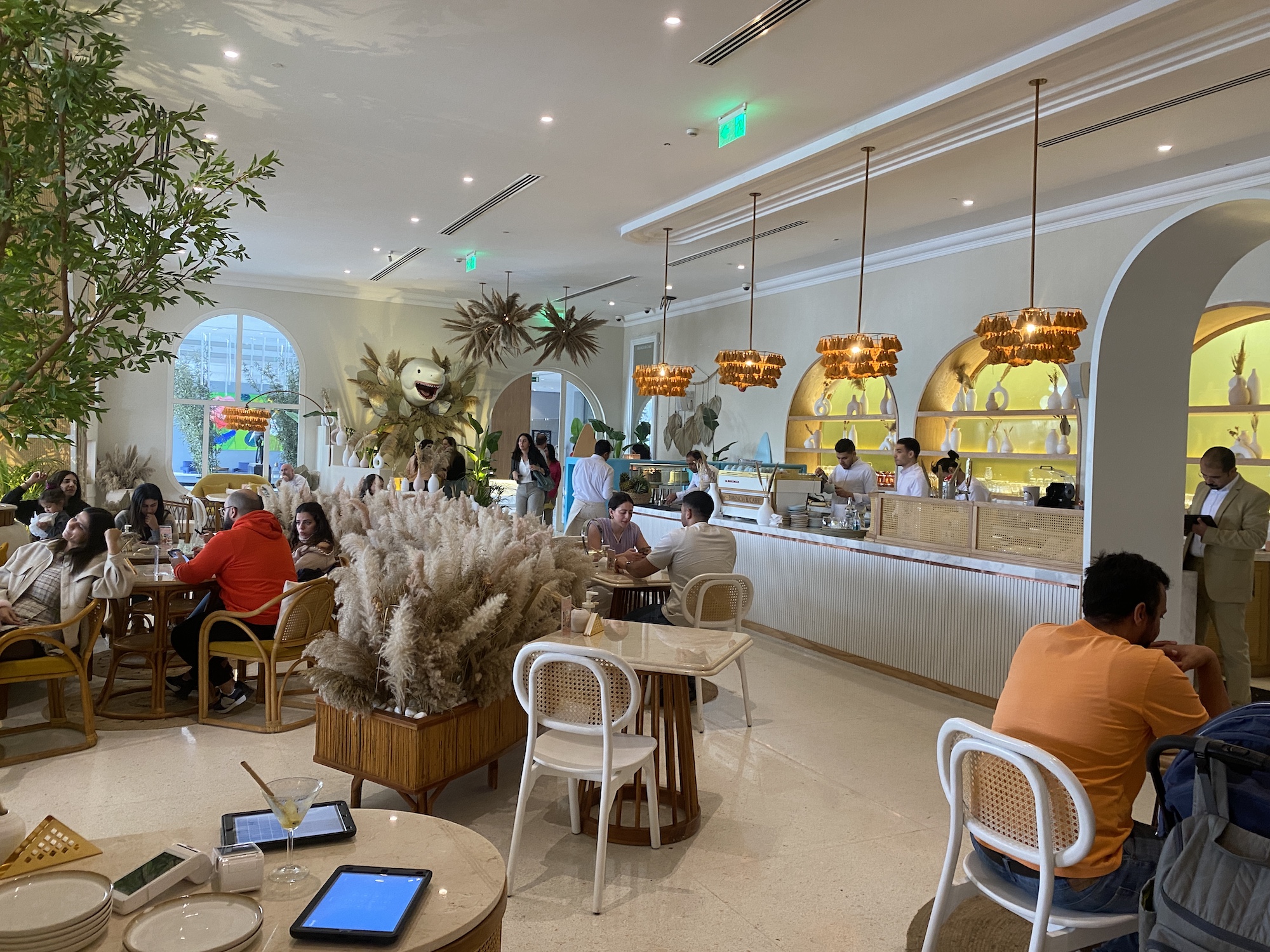 The staff was friendly and helpful, although it took us a minute to get a server as it was pretty busy. However, our waiter was lovely and attentive throughout our meal. As we sat there waiting for our food, we couldn't help but drool over the dishes that passed us. The aromas and presentation were so tempting that we were practically licking our lips in anticipation. By the time our food arrived, we were ready to devour it!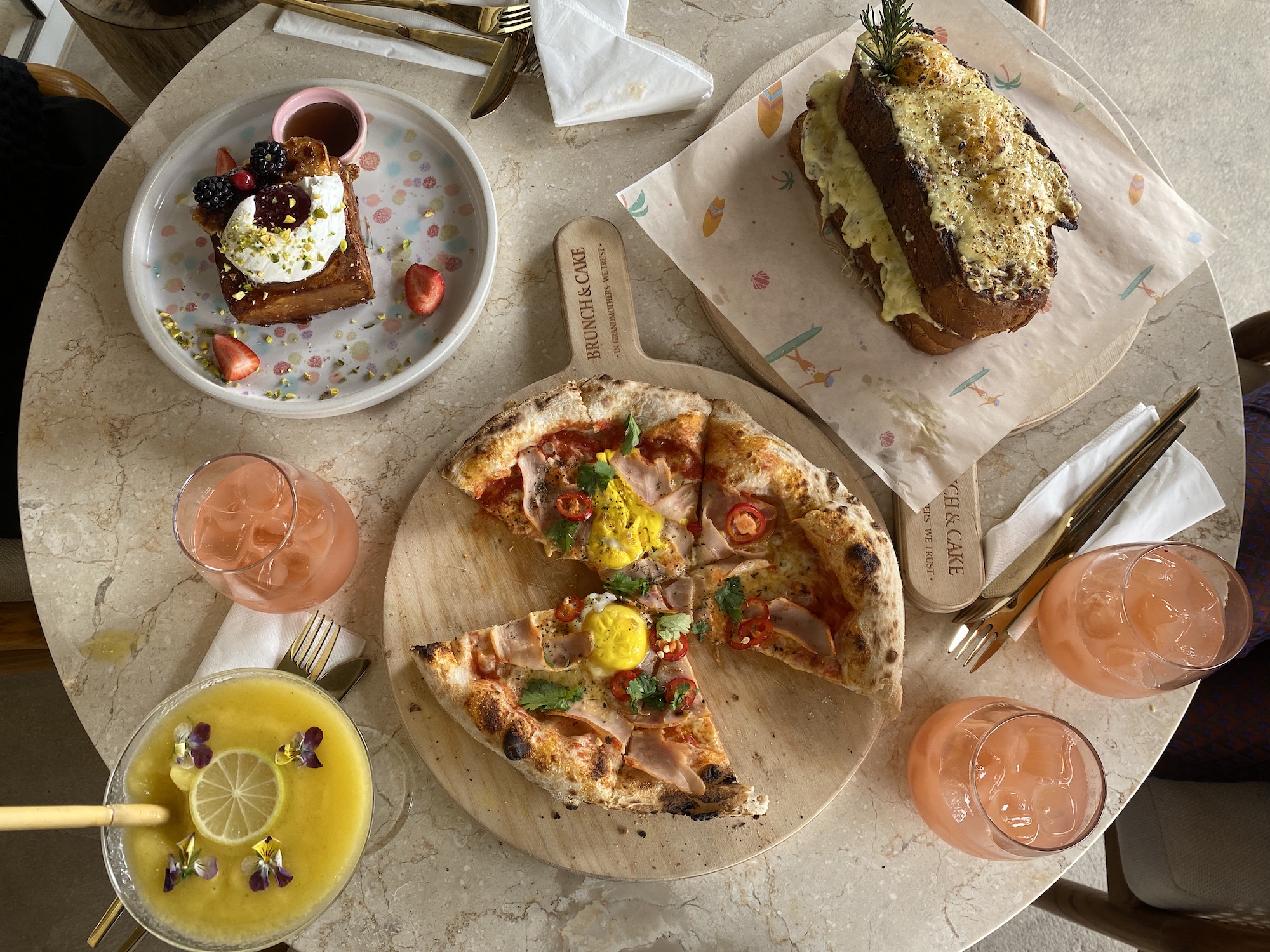 We ordered a few dishes, starting with the Croque Madame (LE 220) – a toasted smoked turkey and cheese sandwich on challah bread with truffle crème topped with baked eggs. Although the bread-to-filling ratio was slightly off with too much bread, the truffle flavour shone through nicely. Next, the Brekkie Pizza (LE 240) – a Neapolitan pizza with sunny-side-up eggs, smoked turkey, baby spinach, and mozzarella. It was delightfully crispy with flavorful toppings that balanced nicely with the sauce.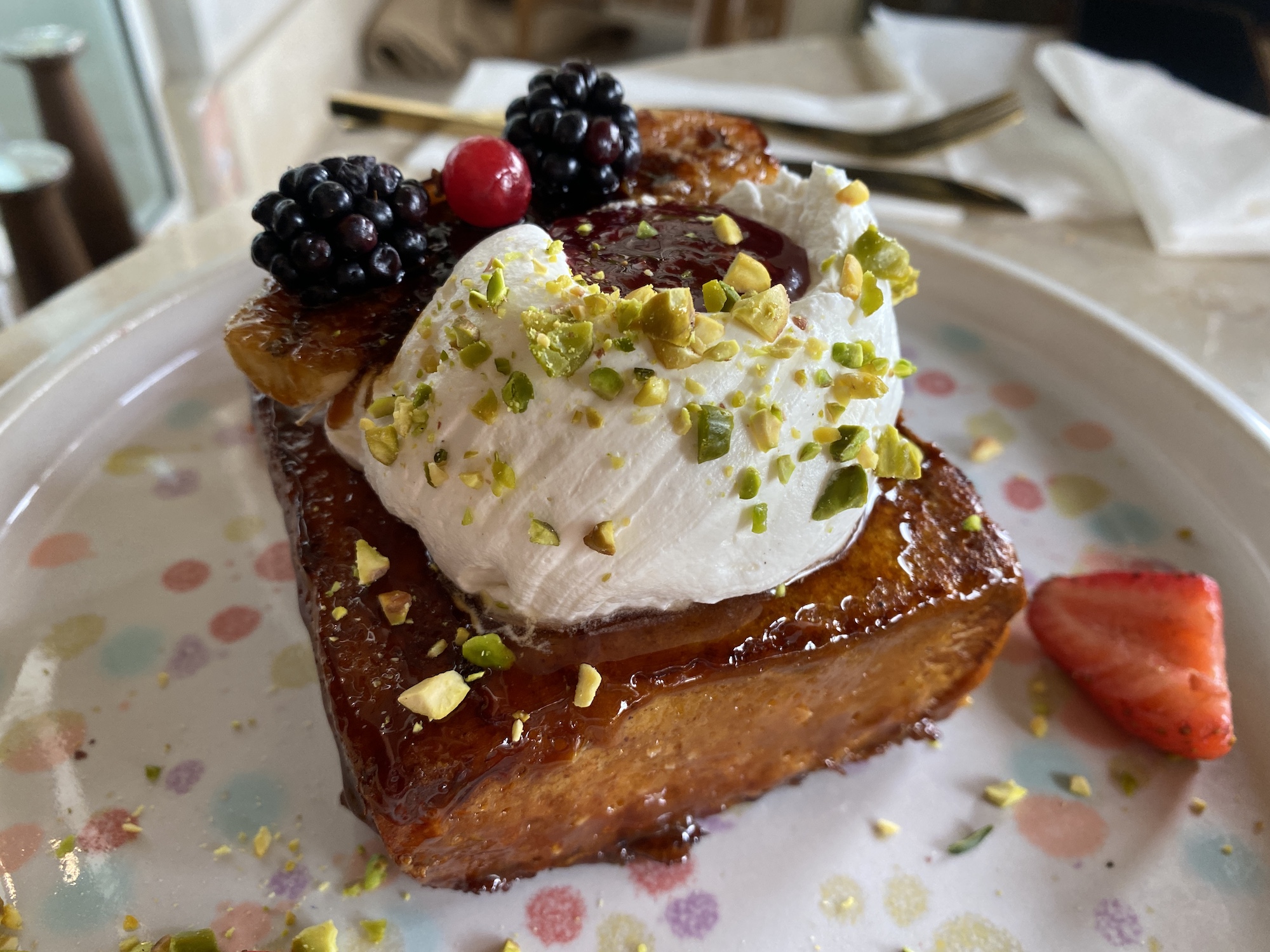 We also tried the Crispy French Toast (LE 210), which is soaked overnight and coated in crispy caramel with candied banana, creme anglaise, and vanilla Chantilly cream. It was fluffy inside and perfectly accompanied by the tart strawberry and rose jam on top that cut through the overindulgent sweetness.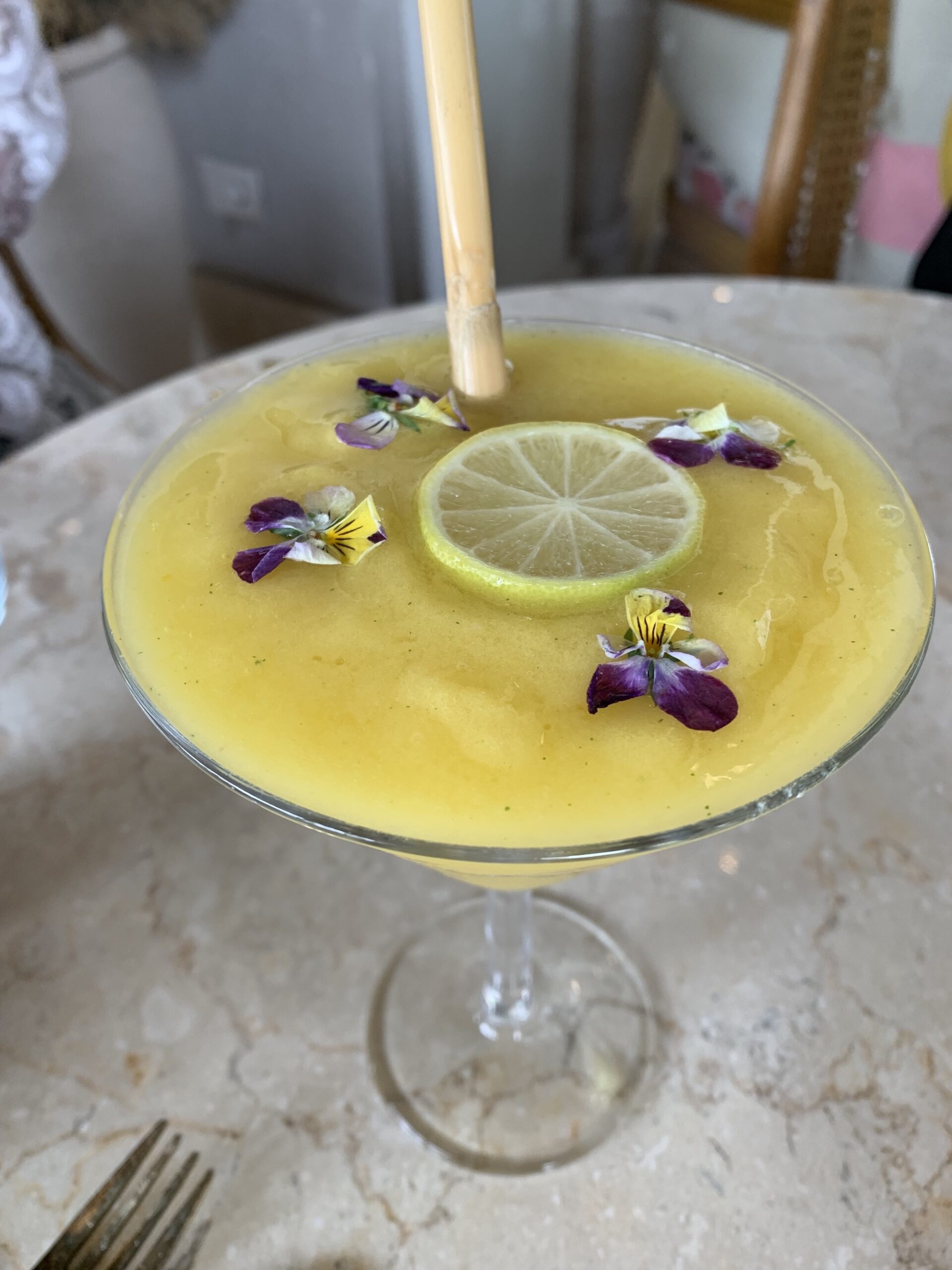 When it came to our drinks, the taste didn't quite match up to their beauty. The Sunset Spritz (LE 180) – pomegranate and lemon-infused carbonated water with kiwi, ginger, and mint— was served by the pitcher and mixed at our table. However, it had a strong ginger taste that completely overpowered the other flavours. The Fountain of Youth (LE 125) – unsweetened coconut water with pineapple, mango, lime, and mint – on the other hand, was a bit bland, but the refreshing citrus taste was pleasant.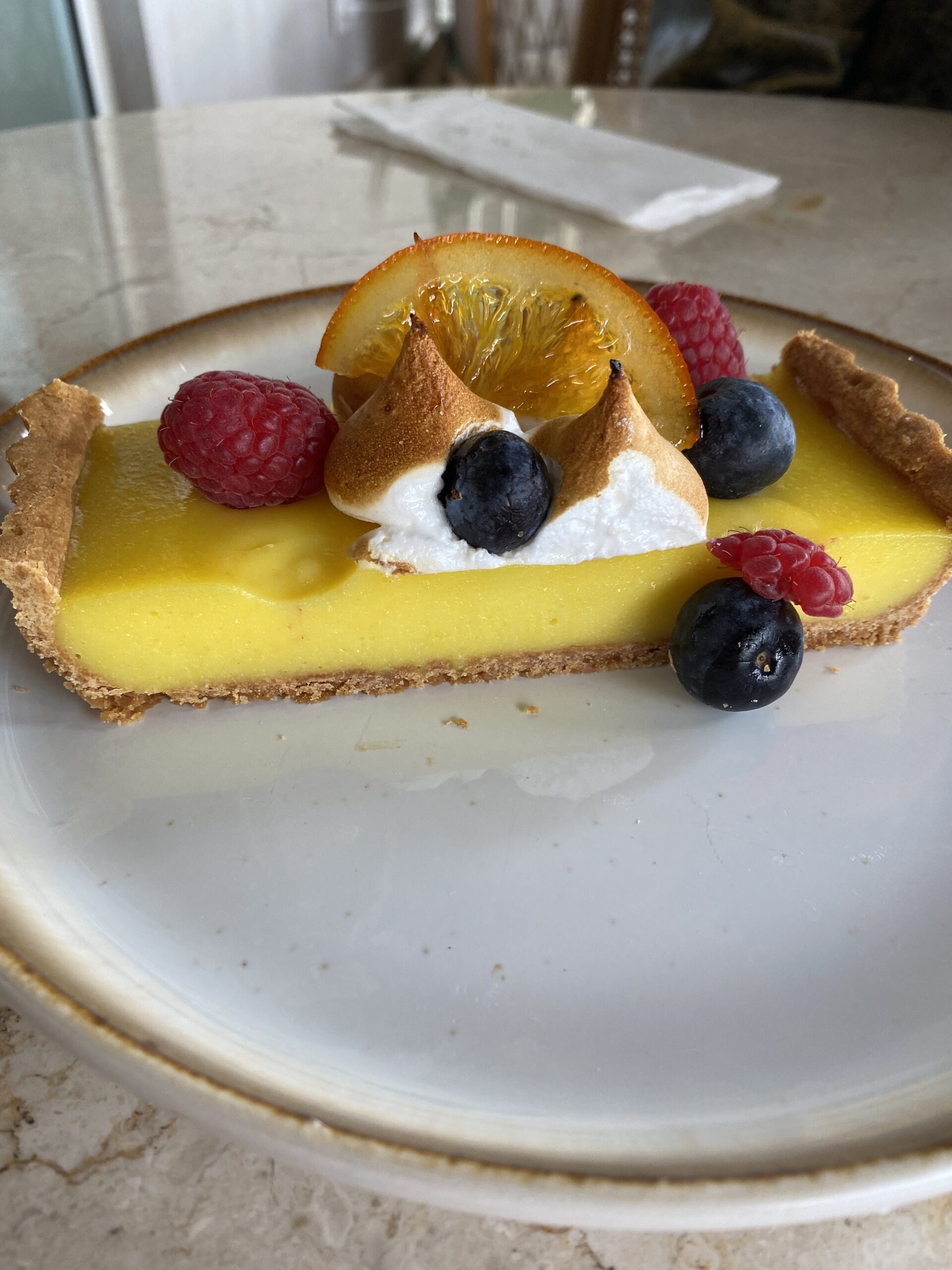 We couldn't leave Brunch & Cake without trying one of their artfully crafted desserts. We went with the Lemon Tart (LE 120). It was vibrant and came in a decent portion size. The meringue on top was amazing, while fresh berries added even more flavour, making it a nice light end to our meal.
Brunch and Cake is a great choice if you're looking for a relaxed yet refined atmosphere with tasty food. The meals are more on the expensive side, but the service and aesthetically pleasing dishes and decor make it worth the trip. Just make sure to skip the Sunset Spritz, unless you love ginger.