Bua Khao: Travel Back in Thai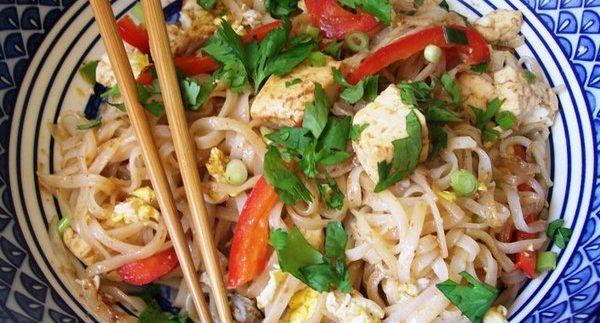 Part of the charm of Bua Khao is when you call ahead for directions and
the owner answers the phone in her cheerful Thai sing-song accent.
Located off of the busy Horreya Square in Maadi, the location is a bit
confusing; but look out for the Bank of Abu Dhabi, Cellardoor Bistro and Cavalli Corner. Bua Khao is next door.
Up the steps and into the restaurant we go, where photocopied signs
tacked to the wall alert us that WE DON'T USE MSG, or merely state menu
items, such as SHRIMPS AND YELLOW CURRY LE 38.
What gives
this restaurant a true edge is the fact that its ingredients are flown
in from the motherland, and you can truly taste the authenticity.
Whether or not you are a fan of Thai food, the vegetable spring rolls
(also available in chicken) are highly recommended; as the accompanying
sweet plum sauce is to die for. Chicken satay is another favourite
appetiser, served with peanut sauce.
Entrées are not
consistent; the pad Thai sometimes has more bean curds than noodles, and
the peanuts overpower the beef in the beef and peanut sauté, while most
prawns are served whole; tails, scales and all.