Buffalo Burger: Burger Delivery to the Whole of Cairo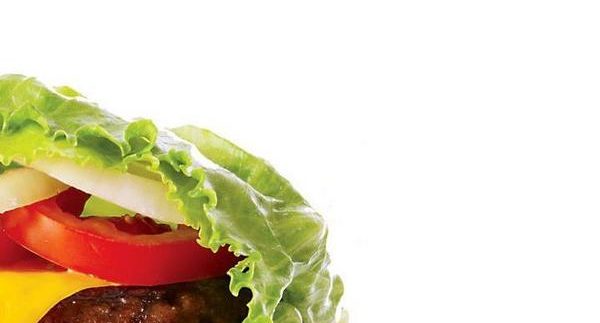 There is
a time in life when we fail miserably and succumb to the delight of fast-food. The original fast-food
that is the burger has forever undergone transformations, gimmicks and fads of
which some have stood the test of time, and the test of taste, more than
others.
Whatever
your preference is, delivery-only joint Buffalo Burger probably has something
that suits your mood. Besides from having a varied line of burgers, the good
people behind Buffalo Burger also decided to give all their burgers cool, funky
names like the chicken buster, the Californian and the Hawaii Waikiki. Besides
being creative with their names, Buffalo Burger stands apart from other burger
joints because of its size options. You can choose from a 150 gram, 200 gram
or 250 gram burger. If you are really hungry, you can even opt for the whopping
400 gram double double (42LE). We,
however, decided to go for the real Tokyo (20LE), the animal style (22LE), the asiago
chicken (30LE) and the lettuce wrap (20LE).
The
lettuce wrap is Buffalo Burger's healthy option. Instead of a bun, the patty
(lean meat of course) is wrapped in lettuce. In between the two are tomatoes
and cheese. Though we found the idea quite entertaining we were a bit dubious
about it. Though it tasted just like a burger without a bun, there is something
weird about using lettuce for bread. The animal style came with Dijon mustard,
buffalo sauce, cheese and onion. The whole combination makes it a very spicy
burger. The meat was nicely grilled but the bread on the other hand tasted quite
stale.

The asiago chicken was delightful. Once again the bun was a bit stagnant
but the juicy chicken made up for that. The apple wood smoked beef bacon had a
bit of a spicy taste to it which fared well with the creamy sauce. The real
Tokyo was something we were quite excited about because it comes with teriyaki
sauce. However, as with most things in life, high anticipations are usually
never met. The sauce on the patty was
too creamy to be teriyaki sauce and felt more like a mayonnaise-based
concoction.
We were
quite disappointed with the fries which were bland and tasteless. They were
also delivered relatively cold. Whenever you order from Buffalo Burger you
receive a box with onions, tomatoes, lettuce and pickles on the side which you
can use to customize your burger. For that, we give them kudos.