Cairo 360 Editor's Choice Awards 2014: American Dining Awards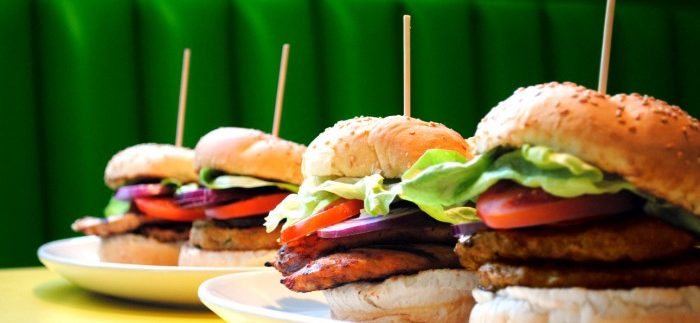 The cuisine of the US has, over the years, trickled into the very fabric of the Cairo restaurant scene. While this has, by and large, manifested itself into low-grade burgers and supposedly gourmet hotdogs, there are an exclusive group of eateries that have managed to maintain an authenticity.
Even that wonderful little thing called a burger has been criminally mistreated by many a kitchen. But some, along with a few other treats from States, have managed to hit the nail on the head with what is a deceptively complex cuisine. Here are the American Dining category winners for the Cairo 360 Editor's Choice Awards 2014.
Blackstone Bistro


With branches in Zamalek and Maadi, Blackstone Bistro has been a consistent favourite amongst Cairenes for its consistency and tight, creative menu that offers everything from burgers and pastas to breakfast items – try the steak flat-bread.
Butcher's Burger


Having arrived on the scene a little bit later than its competitors, Butcher's Burger's immediate popularity saw it expand from its initial branch in Agouza to a second in Zamalek. Great burgers, great steak and plenty in-between.
Lord of the Wings


Part of the glorified food-court that is the Platform in Maadi, Lord of the Wings is possibly the only restaurant in Cairo that has managed to get the fine art of making wings to a tee – it makes all the mess worth it.
Lucille's


Sacred to locals and a treat worth braving the trip to Maadi for the rest of us; Lucille's has been satisfying hungry patrons for years, proving that flash and pazzazz is unnecassary when the food coming out of the kitchen is so good.
Mince


As one of the first to kick off the gourmet burger trend in Cairo, Mince has stayed ahead of its competitors thanks to its no-nonsense approach to dishing up excellent burgers and a a menu revamp that has kept things fresh.
The Streat


Heliopolis usually gets the short end of the stick when it comes to dining trends, but the Streat's quirky decor and refreshingly simple menu of burgers and hotdogs has made it one of the most popular restaurants in the area.
For more on the Cairo 360 Editor's Choice Awards 2014, click here.