Cairo Kitchen: Classic Ramadan Fetar in Zamalek
118, 26th July Street, Entrance on Aziz Osman Street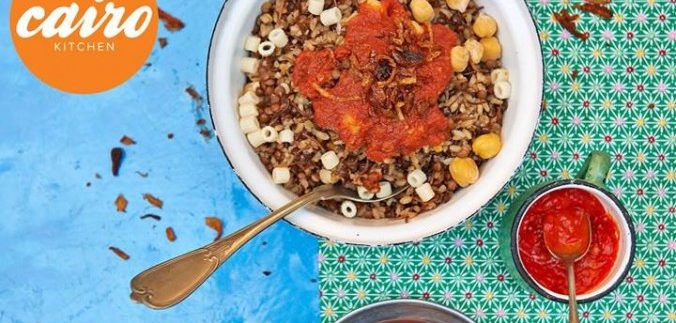 For restaurants in Cairo, Ramadan can be either a great success, or a miserable disaster. The pressure is much higher, the patrons are much hungrier and the quantities of food are much bigger. As a Cairo 360 Editor's Choice winner and an avid favourite amongst Cairenes, big things are always expected from Zamalek's Cairo Kitchen.
We called in advance to place an order, but were told all we had to do was show up at least half an hour early and place our orders then.
The restaurant offers a set menu at (119LE), consisting of the 'Soup of the Day', or lentil soup, a salad, an appetiser, a main course, dessert and a Ramadan drink.
In Ramadan, good service goes a very long way. Five minutes before fetar, small water bottles were placed around the table – a small deed, maybe, but a much appreciated one nonetheless. Moments later, our lentil soup arrived and all that was left was the call to prayer.
Unfortunately, by that time, the soup had become cold, which suggests it wasn't nearly as hot as it should've been to begin with. While decent in portion, it was average in flavour at best.
From the salads we picked a potatoes salad and hummus. The former was a little unusual, as it it resembled potatoes cooked in tomato sauce. As for the hummus, it full of flavour. Next, we were served assorted appetisers, including kobeba, spinach fatayer, mahshy and spring rolls with cheese – the latter of which were actually atayef.
Apart from the mahshy, there seemed to be a distinct lack of the 'homemade' quality that has made Cairo Kitchen so popular. It was also glaringly obvious that all the appetisers were fried well before being served, losing their crisp and crunch entirely.
Luckily, things got better with the mains. The Koshary, delicious and fresh, was very generous in portion and perfect for those looking for a hearty meal.
However, the second main course, Molokheya with Rice and Chicken, didn't fare as well. The molokheya itself was quite thing and watery, while the chicken was scarce.
Despite its rather messy and bland appearance, the konafa with cream was fresh, warm, delicious and – thankfully – not dripping in syrup. Conversely, the rice pudding was decidedly average registering little flavour on the palate.
Despite a few disappointments, Cairo Kitchen will always be one of the most popular eateries in Cairo; Ramadan isn't an easy time for restaurants – maybe this is a case of CK being a victim of its own high standards.