Al Guezira Plaza, Sheikh Zayed City

When someone mentions Casper & Gambini's, our thoughts usually go to a delicious lunch, a wide variety, or a cool drink with some friends. This time we've decided to try their breakfast menu at their Sheikh Zayed branch.
Located at Al Guezira Plaza, Casper & Gambini's has pretty much a very similar design to its other branches; from the overall casually elegant look and design with touches of wood, to the baby blue chairs and the spacious outdoor area, everything seems quite familiar.
Let's move to the food. We opted for the Egg Benedict (89 LE) and Gambini's Omelet (95 LE) alongside the Cherry Banana Smoothie (49 LE) and the Basil Lemonade (42 LE).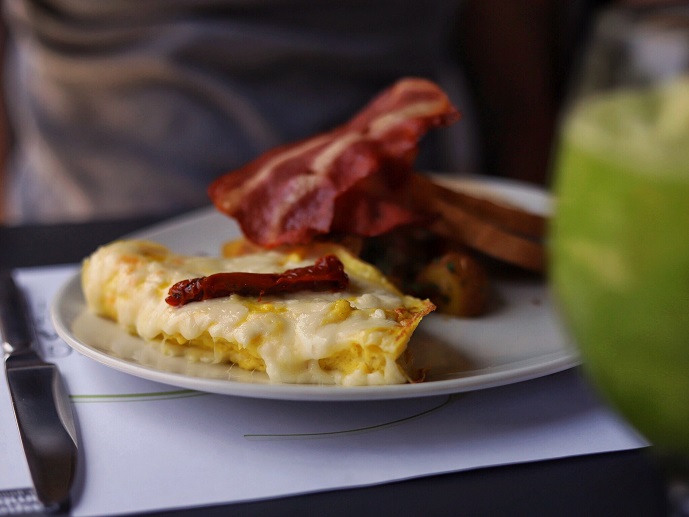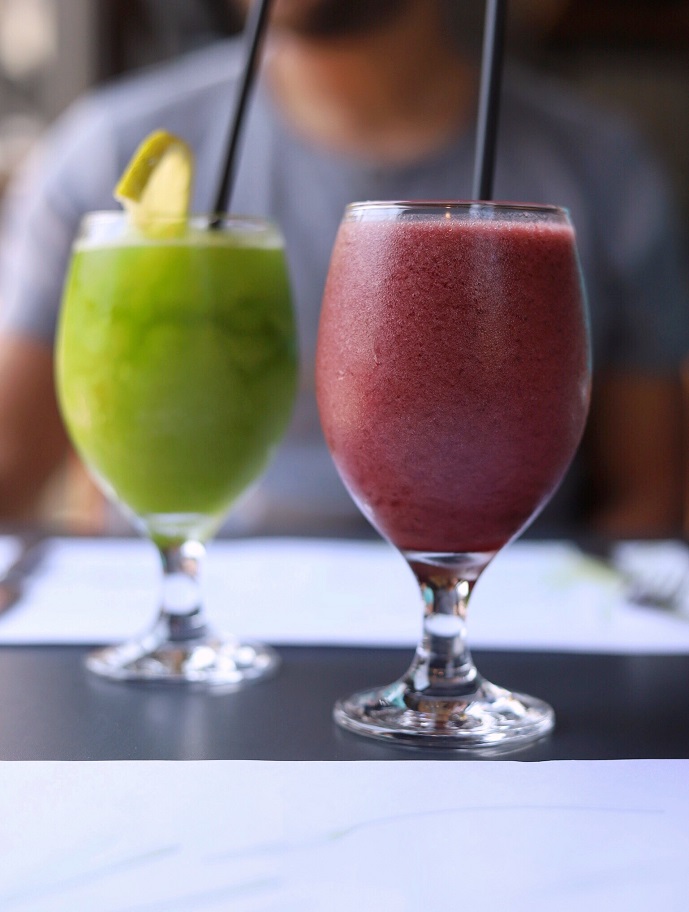 Served with simple yet perfectly executed roasted potato cubes, the egg benedict came in the form of two super light pieces of ciabatta bread topped with spinach, flawless poached eggs with a delicious runny yolk, and rich –but not too buttery- hollandaise sauce. Aside from the fact that the dish didn't contain any traces of a cold cut protein (like smoked turkey which was supposed to be a part of a 90 LE dish) we still enjoyed it and we think it's the best poached egg we've had in Egypt.
As for Gambini's omelette, it could be made with your choice of Swiss cheese, tomato filling, or three cheese. We opted for the three cheese. The omelet was so light and fluffy with a beautiful yellow colour, and the portion of the sides -which were bacon, roasted potato, and bread- was quite generous and fulfilling. Our only comment would be that we didn't feel the presence of the distinctive flavour of each of the three chesses.
Moving to the drinks, the basil lemonade was very tangy and refreshing with its icy consistency, and the addition of basil instead of the typical mint was a cool choice for a change. The banana cherry had a flawless thick yet smooth consistency and it tasted sweet, but not overly sweet, and the combo of banana and cherry might be a new favourite to our taste buds.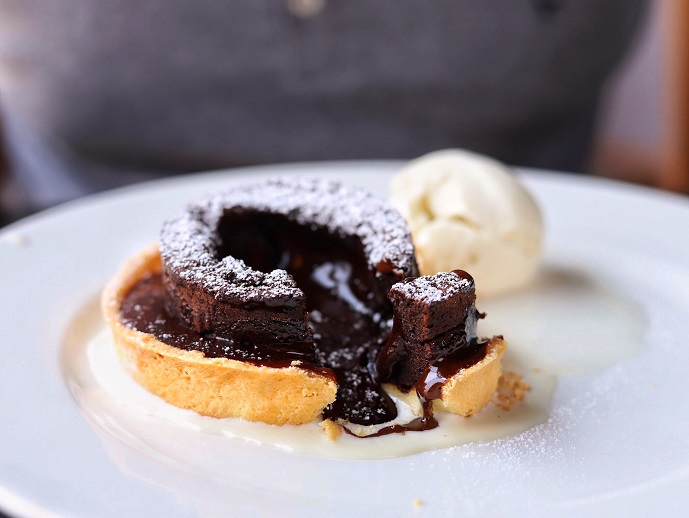 We wanted to finish our meal with a granola and yogurt but it wasn't available, so we went with the Ultimate Pancakes (95 LE) and Warm Molten Tart (69 LE). Served with a selection of fresh seasonal fruits, light cream on the side, and a jar of maple syrup. This small stack of 3 pancakes was light and perfectly executed. However, 95 LE is way, way too much for this portion size!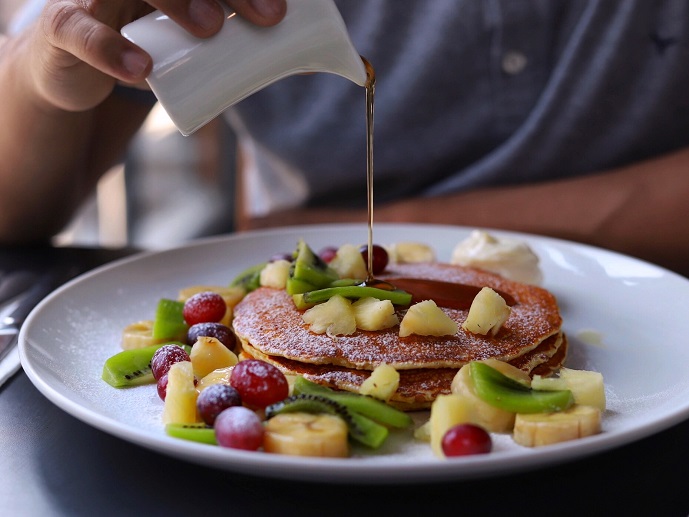 Meanwhile, the warm molten tart boasted good quality molten chocolate cake with gooey, chocolaty filling on top of a tart shell; the shell added a pleasant crunch. The dessert was served with vanilla molten sauce and a scoop of vanilla ice cream. The vanilla molten sauce's taste, however, definitely got lost due to the strong chocolate flavour originating from the cake.
All in all, we had a good breakfast experience at Casper & Gambini's. Despite the missing items and the steep prices, we loved the food, the service, and the ambiance. It's definitely worth trying.