Cedars: Casual-Chic, Delicious Eats in Mohandiseen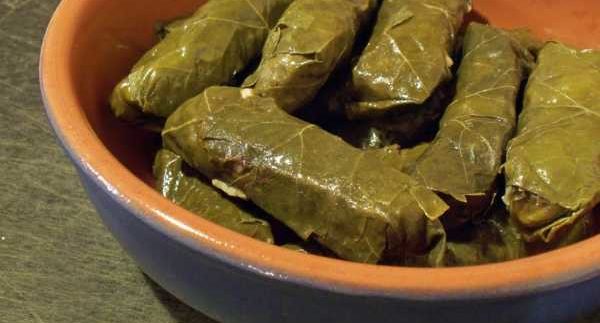 Not just another
Lebanese restaurant in Cairo, Cedars is
testament to the theory that you shouldn't judge a book by its cover,
especially since its outdoor patio may give way to a typical Cairo café ambience. Situated off Gezirat Al Arab Street
in Mohandiseen, Cedars presents an all-in-one atmosphere that works perfectly
for more than one occasion; whether you need a lazy afternoon lunch or want to
use the free Wi-Fi while sipping on a cappuccino.
The extensive shisha
menu contains an assortment of flavours and while one will run you a hefty 24LE,
the wait staff aren't your typical café scene. They're attentive and they're
everywhere!
For 14LE, the
fresh lemon and mint juice hit the spot, leaving us refreshed after a hot
morning running around Cairo.
We started off with an appetiser of fresh, delicately wrapped cold vine leaves
(22LE): although a little greasy, they were nonetheless tasty and balanced with
a perfect amount of lemon.
Shortly thereafter,
our main courses were served. Neatly presented, the spinach pie (24LE) came
served perfectly warm, with four squared sections of filo pastry stuffed with
fresh spinach, pine nuts and onions. While they truly resembled works of art,
the taste didn't suffer either; the flavours were extremely complimentary of
one another.
Served in a
hammered copper basin, the fatta with shawerma (around 50LE) was nothing short of
delicious either. Topped with tender chicken, chickpeas and a fresh addition of
onions and parsley, this fatta was deep with flavour and consistently tasty.
Piled on top of the traditional fried flatbread pieces and served over fluffy
basmati rice, the additional side of garlic and tomato sauce only added to its
rich mixture.
Although serious
carbohydrate overload was setting in, we couldn't resist dessert. It came down
to konafa with banana or crème caramel, and we could just about muster up energy
to handle the latter. To no surprise, the crème caramel (13LE) was perfectly set and a
sweet way to finish the delicious meal.
For two fresh
juices, an appetiser, two main courses and a dessert, 200LE seemed rather
reasonable and with a load of leftovers in tow; you'll definitely be asking for
seconds.