Charwood's: France Transported
53 Gamaet El Dewal El Arabia St.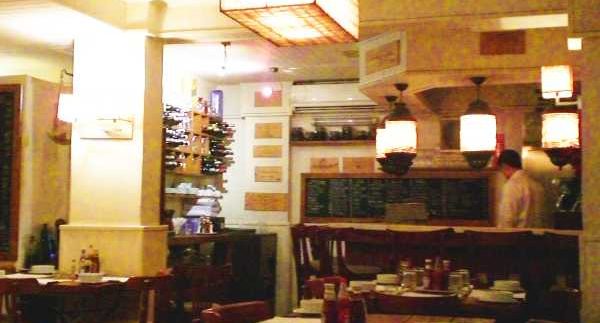 Charwood's is the sort of place you want to put in your pocket and take home with you. With white-washed wood panelling and a chalk-written menu scrawled on wrap-around black boards, its cosy country-style design makes you want to move in, or at least linger for a few hours.

The perfect place for a casual night out with friends, the restaurant's simple wooded tables and paper lampshades could have been inspired by sparse IKEA. Pictures of old French bistros, window boxes and bicycles in sepia and black and white enhance the scene. Throw in some classic ketchup bottles, odd knick-knacks and eclectic music that ranges from Brian Adams and Celine to Oasis and Vonda Shepard; and you've got a hearty, homey restaurant that feels like your own living room.

Beginning our meal with complimentary appetisers of salads and assorted pizza breads, our orders were simple as we were on a mission: quality steak and plenty of it. Two of us ordered the tournedos, and two of us ventured into chateaubriand territory, which did make the other two jealous. When the fine meats arrived, our mouths watered as we beheld the glistening, sizzling rounds of meat on our platters. The tournedos were two succulent cuts of meat with tasty roasted vegetables that we couldn't get all the way through, and the chateaubriand was so tender it melted, and we've been dreaming about it ever since.

For dessert, we split the tarte tatin four ways; and we were in apple-caramel-ice cream heaven. They also have a charming bar with a good range of local and imported wines. Additionally, the servers are both polite and helpful; they know their stuff.

All in all, Charwood's isn't a bargain at 900LE for four steaks, two bottles of wine, bread, salads and a dessert. However, the old adage is true; you do get what you pay for, and your money will go further here than at other places with lesser quality. Ignore the sketchy obscure entrance; a visit will leave you feeling warm, fuzzy and ready to tuck yourself into bed.