Chili's: Old Favourite in New Cairo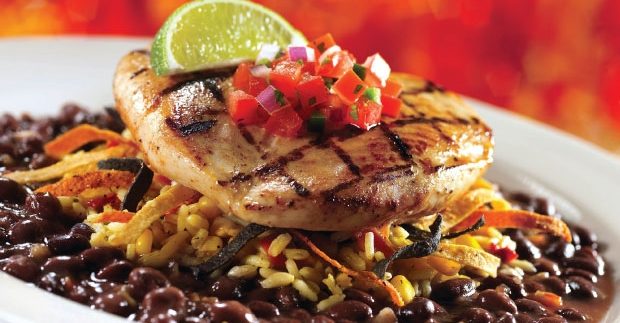 Sometimes, you just need a quick food fix. No one wants to play Russian roulette with their empty stomach, so we headed to an old trusted favourite, the popular Tex-Mex chain, Chili's.
Located in the quite hushed Meeting Point Mall, Chili's offers both indoor and outdoor seating. As our waiter graciously welcomed us and asked for our seating preference, we requested indoor non-smoking seating and were immediately led to our table. The place was, fortunately, not that crowded and unusually quiet, but thrn it was a weekday afternoon.
For appetisers, we opted for the Classic Nachos (49.99LE) and the Chicken Crispers (59.99LE) and the Margarita Grilled Chicken (59.99LE) for mains. As for beverages, we decided to be a bit adventurous and try the vanilla flavoured Pepsi (24.99LE). We were particularly hungry, so we also opted for the Molten Chocolate Cake (41.99LE).
Our drinks arrived just a few minutes after we ordered them and were everything we hoped they would be; refreshing, flavourful and not too overpoweringly sweet. Our big platter of cheese covered nachos arrived shortly after our drinks and we immediately dove into its deliciousness; who can say no to cheese-covered crispy delights?
The main courses arrived about fifteen minutes afterwards. The Margarita Grilled Chicken was perfection, with smooth, juicy grilled chicken breast covered with seasoned, grated tomatoes and two sides consisting of mashed potatoes with gravy and corn on the cob. The Chicken Crispers, however, were quite a let-down; they were too greasy for our taste. The fries and honey mustard that accompany it, however, were quite tasty.
Already feeling full and regretting ordering dessert, we weren't really yearning for the Molten Chocolate Cake. As soon as we laid eyes on it and took the first bite, however, our opinions were definitely reversed. The brownie-like cake was warm and gooey and the scoop of vanilla ice cream that topped it was covered in a thin chocolate shell.
Chili's, as usual, satisfied our rumbling bellies and left us with no recollection of any feelings of hunger. The service was on point, the place was spotless and the food and drinks were to die for with the slight exception of the oily Chicken Crispers.