Chili's: Tex-Mex Chain Dominates Cairo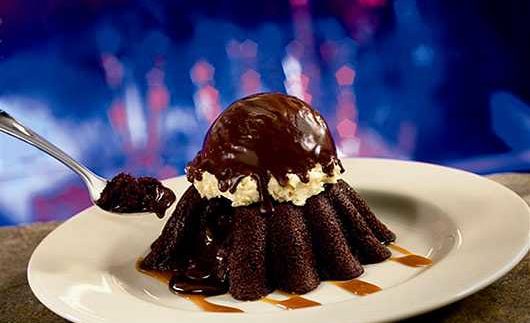 There are times in Cairo where we can't always resist old familiar dining options. Anyone who
has spent considerable time abroad knows that restaurants like Chili's serve up
dishes that we all know too well and that's often just what we need. Although
their options aren't anything out of the ordinary; look no further than Cairo's
overabundance of Chili's chains if you're looking to have a convenient dose of
Tex-Mex cuisine.
The best part
about Chili's is the fact that they deliver to nearly every neighbourhood in Cairo.
The branch on Thawra Street in Heliopolis has a decently sized patio that makes
a great outdoor lunch spot as long as the weather permits.
Drink options
include virgin cocktails starting at 19.99LE. Pina coladas and margaritas come
served in chilled glasses accompanied by a dainty piece of fresh fruit. Endless
refills of soda including cherry and vanilla cost around 14LE a
piece.
For
appetisers, your typical options are fried cheese sticks (41.99LE) and boneless
buffalo wings (39.99LE). For 27.99LE, the bottomless tostada chips are served
crispy and fresh. The thin, crunchy chips pair well with their fresh salsa, and
refills are for free.
Thankfully, Chili's greens tend to be fresher
than other restaurant chains around Cairo. The quesadilla explosion salad
(41.99LE) is huge and filled with toppings like tender chicken fajita strips
with corn relish, cheese and tortilla chips; all of which is topped with a
light, citrus balsamic dressing. Accompanying the salad are four big quesadilla
pieces.
Chicken
tenders, steak and shrimp platters, and various sandwich and pasta options are
available on the menu; though this reviewer prefers to stick to a favourite Tex-Mex
option: for 29.99LE including two tacos (or 39.99LE including three), the
chicken club tacos are usually quite tasty. Filled with mesquite-flavoured
chicken, beef bacon and fresh vegetables; the tacos are drizzled with chipotle
ranch dressing. Sides include rice and delicious, fresh black beans.
When it comes
to desserts, Chili's doesn't skimp on its cheesecake and sundaes. Because our
sweet tooth seems to follow us around like a lost little puppy; we tend to go
all out. That being said, the molten chocolate cake (34.99LE) is where
it's at. The chocolate fudge filling oozes out of the cake as soon as your
spoon touches the top. Covered in a large scoop of vanilla ice cream with
chocolate coating and caramel sauce, the molten chocolate cake is best shared
with several other friends.