China Winds: Weird & Wonderful Chinese Food in Maadi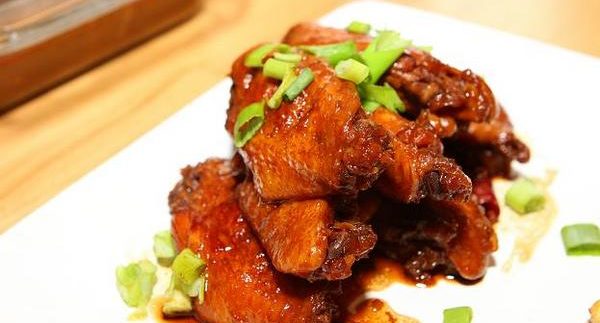 Finding
good Chinese food is hard when most places tend to adapt to local tastes. China
Winds, located in Maadi Degla, serves authentic Chinese food. The food is
simplistic, fresh and above all delicious. Set in a villa about a block from
Midan Degla, there is relatively little space in this converted home. On a
weeknight you probably wouldn't need a reservation, however on the weekend you
will more likely be turned away on the spot without one. When you are lucky
enough to find a spot, expect to eat what is probably the best Chinese food
around.
After being
seated, tea, cabbage in vinegar and a seaweed salad were placed in front of us. China Winds has an assortment of local beer
(15LE) and wine as well as a list of imported wines. The food menu will likely
leave its reader perplexed; out of five or six pages, only two or three items were
recognisable as westernised Chinese cuisine. These were sweet and sour chicken,
beef with broccoli and fried chicken. But then there were dishes like the
boiled jellyfish with unique accompaniments like lily bulbs and fried
chrysanthemum. There was also a board separate from the menu with what we
assumed were more dishes, written entirely in Chinese, one of them costing
108LE.
Many of the
dishes were fried, though there were just as many fresher, less oily options.
The green beans with chilli (30LE) were fried to perfection and came in a
generous portion; the soft bean curd with fungus and cucumber (28LE) was light
and took on mostly the cucumber's flavour. The sautéed celery with peanuts
(25LE) was tasty and sure to make a vegetarian's mouth water. The chicken
wings in Cola sauce (35LE) were sticky and delicious, while the duck with
cucumber and hoisin in steamed pockets (40LE) was a little too dry.
For those who
are less adventurous, the General Tsao chicken – deep-fried pieces of chicken with
chilli – was perfectly spicy. But we would encourage you to have fun with the
menu and order something new. There were several sweet and savoury options for
dessert, we chose the snowballs with nougat filling (40LE for eight pieces)
that were fried and covered in powdered sugar. They are an acquired taste,
where you will either love them or hate them.

While some
items at China Winds were a bit on the pricey, we found it to be worth the
spending.