Cortigiano: Dokki Italian Mobscene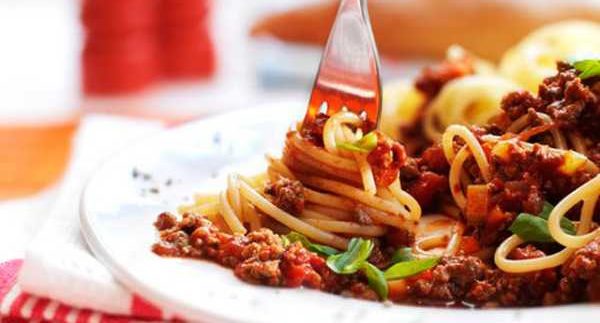 If massive salads, bowls overflowing with pasta and enough meat to
satisfy two days worth of protein recommendations sound like your cup of tea, then
Italian restaurant Cortigiano may be just the spot for you.
The restaurant's Dokki branch near the Shooting Club is marked by a large green awning, which
leads up the steps to a distressed faux-brick interior with Italian culture memorabilia
of varying levels of authenticity. Managers and hosts of Cortigiano look smart
in suits and ties, the waiters are all in full uniform, and the restaurant tables
are constantly being bussed. However, finding a server free enough to promptly
take your order or bring your check can be a struggle on a busy night.
The philosophy of the Cortigiano kitchen is one that values quantity
over quality. Not to say that their food
is all bad; but it is all massive. A
mixed seafood salad (28.95LE) is an entrée-sized medley of rather rubbery
calamari, shrimps, canned crab meat, shredded iceberg and carrots served in a
bowl with weak lemon dressing. A caprese
salad (19.95LE) was also larger than expected; half-moon slices of tomatoes and
rather watery mozzarella compete with a giant mound of shredded iceberg. The
salad also lacked flavour, but its components were fresh and clean. A large
basket of garlic bread was luckily seasoned enough to make up for our weakly
flavoured starters.
A bowl of four cheese fusilli (27.95LE) was large enough to satiate a
marathon runner in training, and the pasta was well-cooked with a creamy cheese
sauce that was heavy with Roquefort. After a few bites of the rich dish, the
salty cheese was a bit overwhelming, but true Roquefort fans will be pleased
with this entrée.
Veal scaloppini (49.95LE) comes with a total of three large pieces of
breaded and pan-fried cutlets of veal and is served with your choice of two
sides including rice, French fries, mashed potatoes and sautéed
vegetables. The veal is tender and
flavourful, and though the mashed potatoes needed some additional salt, the
sauté was brilliantly cooked.
Although we were unable to finish our main courses, we couldn't resist a
large slice of chocolate cake with vanilla ice cream (18.95LE). Although the cake was slightly dry, layers of
fudge and a huge scoop of ice cream made it a redeeming final touch. With the grand portions of hit-and-miss
options on the menu, Cortigiano is definitely a restaurant for those who are
hungrier than they are picky.