Crave is one of the few restaurants that managed to gain huge popularity, while remaining determined to keep its level of quality intact. Withstanding the test of time, and the test of a busy schedule, Crave always manages to deliver the freshness, quality, and a taste we've come to expect of it.
This is definitely not our first visit to the international restaurant, but we can't help ourselves to repeated visits. For appetisers, we opted for their classic dish, Shrimp Konafa (83 EGP), fresh cooked shrimp, wrapped in konafa strings atop of rice noodles. As always, the shrimp were hot and crunchy, and we finished them in just a few moments. The sweet and chili sauce does wonders with the Shrimp Konafa, and to most people, this is a must-have dish at Crave.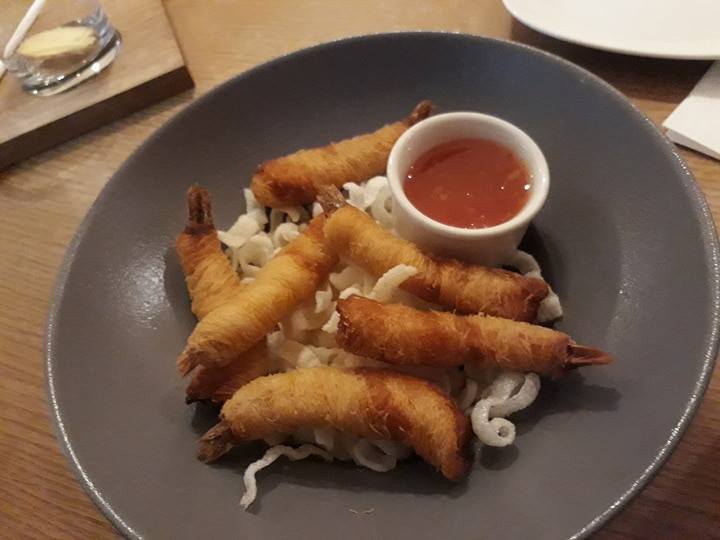 As for the main dishes, we decided on the Fillet Oyster Sauce (171 EGP), and Beef Teriyaki for the same price. We prefer our meat cooked medium well, and Crave know exactly how to cook it to perfection. Crave's excellent choice of meat is obvious in the taste of the steak, and the oyster sauce was impeccable, going beautifully with the fillet.
Next up was the Beef Teriyaki, coming atop spinach leaves, and served with glass noodles with vegetables. This time, we opted for it well-done, and they delivered it perfectly as well. The meat, as always was delicious, and the sauce was very good in terms of consistency and taste. Perhaps we would have preferred a slightly stronger lemon taste, yet we definitely were not disappointed.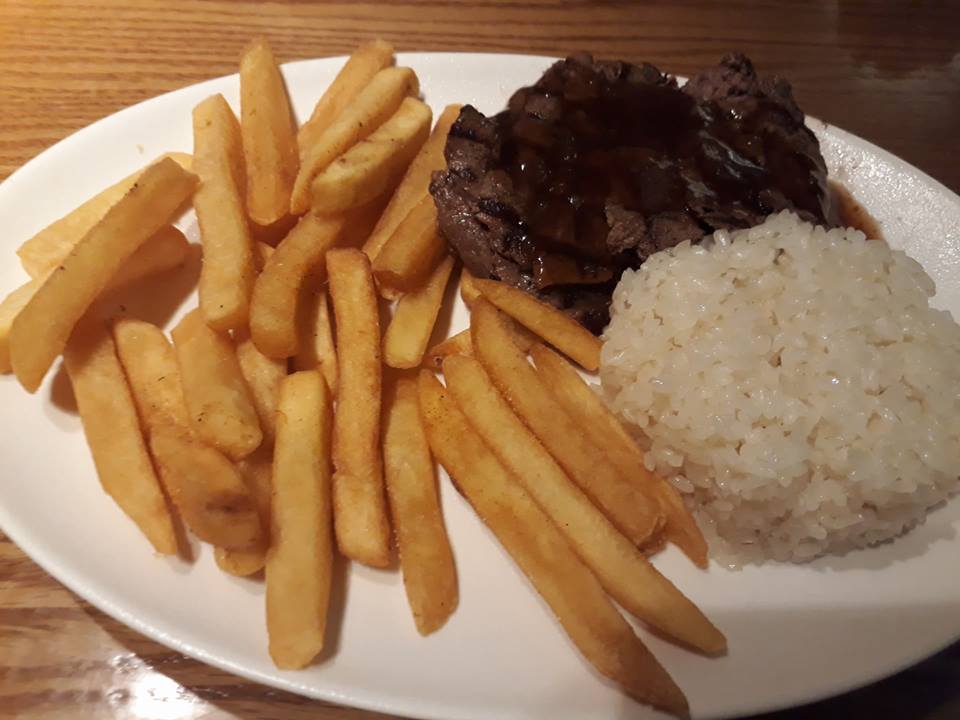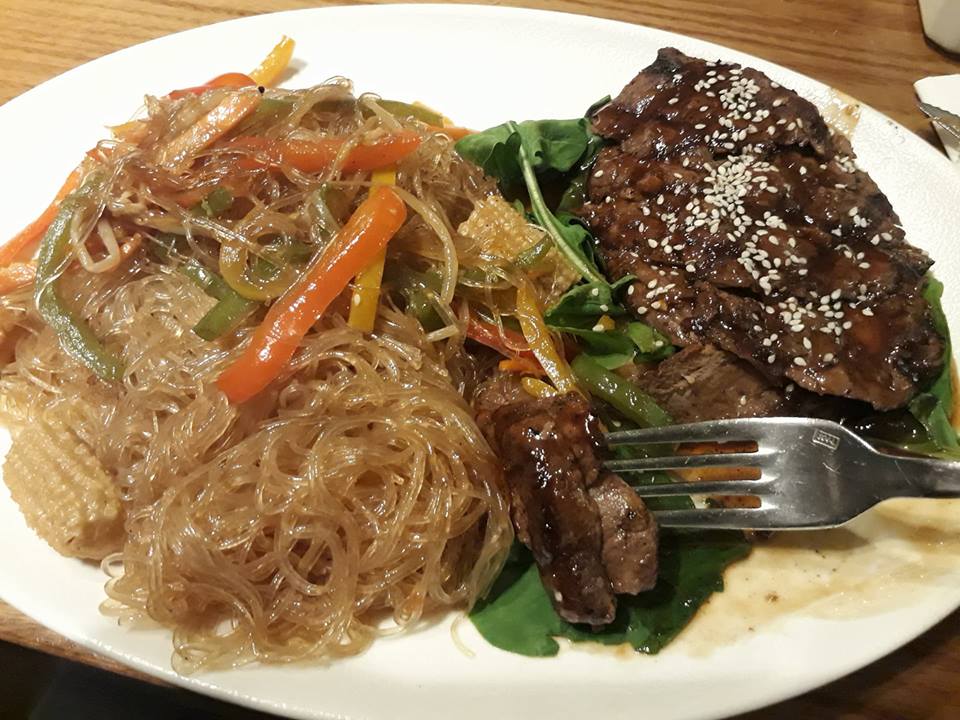 Of course, we can't go to Crave without having their mouthwatering Chocolate Fondant (60 EGP). It takes a bit of time to prepare, and might take about 30 minutes, but the wait is definitely worth it. The cake has the perfect texture, and the chocolate sauce inside just flows smoothly with brilliant consistency. It's a wonder to see and a wonder to taste.
One of the best things that Crave has to offer is their drinks. Even though they are an outright restaurant, at lesser busy times, you could simply hang out with friends and have a refreshing cocktail. Of those, we opted for the Cup Coder (31 EGP) and Margarita (30 EGP). The Cup Coder is a cocktail of 7 Up and cherry and cubes of frozen grapes, we were slightly disappointed to see that the ice cubes were a bit lacking in number this time, perhaps because of how busy they were then. However, the Margarita did not disappoint at all, the mix of 7 Up with Blue Curacao was very tasty and refreshing.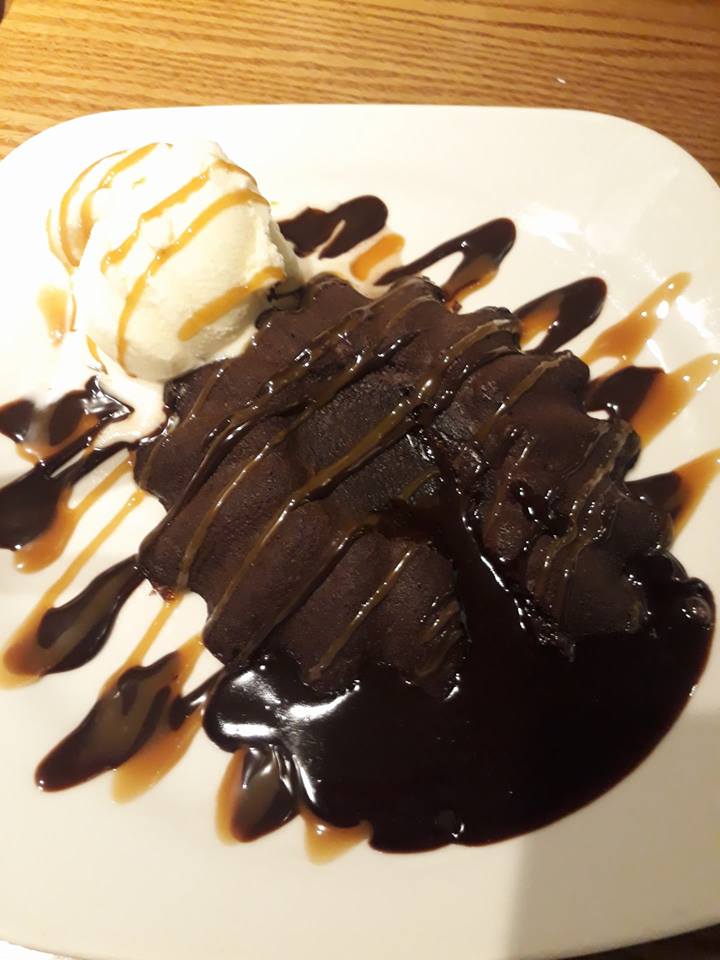 We were largely pleased by our visit to Crave, and are so delighted to see them maintaining their high level of quality throughout the years.
Translated by: Sherif Khairy