Dajjaji: Delicious Chicken Delivery in Nasr City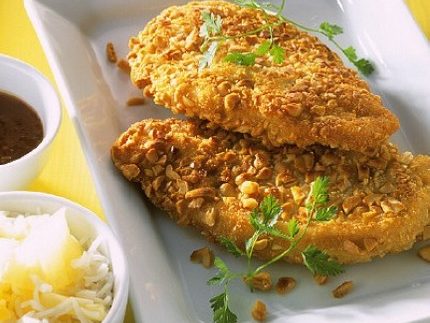 With fast
food joints at every corner, each venue tries to stand out by claiming to offer
the fastest delivery service or having the greasiest sandwiches. However, few
really succeed in providing a memorable experience. Dajjaji is one chicken
delivery restaurant in Nasr City that presents a new twist to your average
fried chicken.
Being a delivery-only
outlet has its benefits; having a kitchen fully dedicated to delivery orders
speeds up the process. It doesn't take more than forty minutes to reach
anywhere in Nasr City. Dajjaji's chicken arrives hot, crunchy
and packed with the utmost care.
While the
menu features a few chicken and fish sandwiches (8LE), it's best to skip right
to the real deal; the chicken meals. After all, the crispy chicken and
promised unique spices are the reason we're here. Dajjaji offers a friends meal
(65LE), which includes nine pieces of chicken, your choice of rice or fries,
salads and bread. Or you can pick the larger twelve-piece meal (76LE) suitable
for a large group of people or someone really hungry.
While some might cringe at first from the
sudden lemony taste in the chicken fingers (9LE), it actually becomes enjoyable
after a few bites. As an appetiser, it introduces the taste buds to the
distinctive seasoning used throughout the meal.
The lady meal's
chicken strips (17LE) had a similar taste that leaned towards Indian spices, as
did the accompanying French fries. The value meal (24LE) was a bit
disappointing, only because the chicken tasted like an ordinary fried chicken.
Crunchy as it was, it was mainly skin with little meat. The Dajjaji rice that
arrived with it was exceptional; it was laden with strong flavoured chicken
pieces and savoury grilled green pepper.

All in all,
ordering from Dajjaji is an experience in itself. From the included mini packs
of plastic eating gloves and hand gel to use after eating, to the delicious,
reasonably priced chicken, Dajjaji deserves a spot on the top delivery venues
list.