Dar El Amar: Tasty Oriental Takeout in Maadi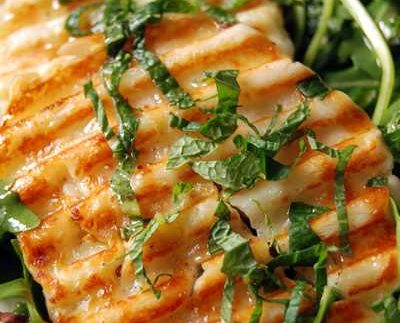 Budget takeout meals in Cairo
often mean a lot of carbs and very little protein or fresh vegetables. While we
support staying on budget, getting your vitamins is also important. Fresh
salads, juices and quality meats are within your reach, and for the
perfect balance between price and health; Dar El Amar is the takeout option of
choice.
Although we love having a well-rounded meal delivered to our
doorstep, Dar El Amar's Maadi branch makes a great casual dining pit-stop. With a large dining room and friendly
service, the restaurant is definitely the place to go to for a high-quality
meal at a bargain price. However, beware of parking issues: the restaurant
is located on the busy Nasr Street in New Maadi; so break out your creative
driving skills.
Dar El Amar offers a great selection of authentic shami dishes
from the classic salads including taboulah, fatoush, baba ghanough and hummus,
in addition to perfectly prepared mana'eesh and succulent grilled meat. The
fresh juices are up to standard, and the rice pudding– topped with cinnamon and
plenty of nuts– is a perfect ending to any meal. We love the fact that this
unpretentious restaurant does things right: the meats and salads are as good as
any that this reviewer has tried in Palestine and a bite of fresh mana'eesh
transports us to the mountains of Lebanon.
For the perfect feast, start with a selection of salads (8LE
to 15LE). The hummus and fatoush are particularly delicious and not to be
missed. For the main course, order a mixed grill (45LE) or kabab platter (35LE)
and a man'oucheh or two (8LE to 15LE) and split with friends. The grilled meats
are meticulously prepared, spiced and served shami-style with thin bread and
fresh garnishes. Ask for extra tomeya, the delicious garlic sauce that
goes perfectly with freshly grilled chicken, lamb and beef. The mana'eesh
selection is extensive. Choose from thick or thin bread and a variety of
fillings, including zaatar, the famous Shami thyme spice mix, halloumi cheese,
vegetables and labnah.
Although not on the menu, we recommend ordering a mana'eesh
with zaatar and halloumi cheese; when you taste it you won't be sorry. If you
are a French fries fiend, don't miss the house fries (5LE), which are crisp,
light and perfectly seasoned. Finish the meal with a rice pudding (8LE)
and wash everything down with a fresh juice (8LE) for
extra vitamins.
Two can dine at Dar El Amar for under 100LE, so what are you
waiting for? If you love delicious salads, freshly baked bread and perfectly
prepared meat; Dar El Amar is your new favourite restaurant– dine in or take
out.