Darwish: Simple Egyptian Meals in Mohandiseen
70 Gameat El Dewal Street (Opposite BMW Showroom)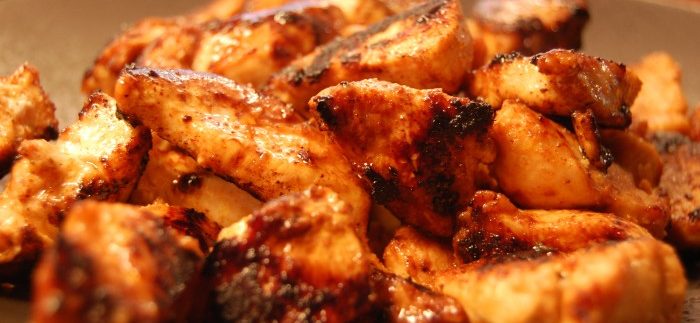 Gameat El Dowal Street stands as somewhat of a hotbed for restaurants in Cairo. The busy Mohandiseen street consistently attracts both locals and out-of-towners looking to dine – be it at some of the city's most popular chains or the smaller eateries that often go unnoticed.
Darwish is a newly opened restaurant that specialises in providing Egyptian cuisine at its simplest. Their menu is quick and to the point which makes ordering a breeze. Its simplicity is no indicator of its quality, however, with the restaurant's cooks dependably serving up excellent meals.
The restaurant exists in a small shop in the centre of the busy street, with its open exterior allowing a haze of smoke to escape from their enticing grill. With limited space inside, the seating area extends outside and is a pretty basic setup of red plastic chairs, tucked beneath metal top tables.
While Darwish offer sandwiches such as chicken or beef shawerma (5LE – 15LE), the real magic is in full-blown meals such as the fried half-chicken with molokheya and rice (22LE) or fata (25LE). Their tehina and baba ghanough (3LE) dips are thick and flavourful, avoiding the watery texture that's a common shortcoming in many local establishments.
We were glad to find their rice less greasy than what's usually found when eating out in Cairo; combined with molokheya, it encapsulates an authentically simple Egyptian meal.
Soft, with a slight pull to it, kofta orders (104LE/kg) are placed on a bed of rice before being topped with three to four loaves of bread and, combined with a dip or two of tehina, it all makes for a great bite.
Served in a generous portion and with a perfect grilled texture, Darwish's grilled half chicken (22LE), particularly the dark meat, held a delicious flavour thanks mostly to perfect marinating and seasoning. In true Egyptian fashion, we went step further and cut the chicken into small strips before throwing into a plate of rice and molokheya.
As a newcomer to Gameat El Dewal's competitive, and quite often overwhelming, dining circuit, Darwish may not offer anything revolutionary; however, the restaurant's excellent, convenient location along with fast, dependable meals will attract many a hungry patron.