Del Vento: Quick-Stop Italian in Nasr City's Genena Mall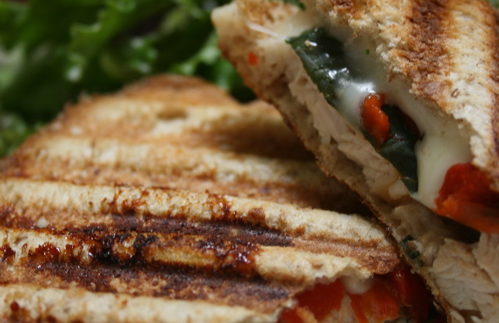 If you're
familiar with malls' food courts during or around lunch time, then you probably
have an idea of how crowded they can get. Luckily, you seldom become involved
in a chair hunt at the new food court in Genena Mall; which provides a quiet
place away from the hustle and bustle of the rest of the mall to choose a meal
from the handful of fast food vendors. One of these choices is the Italian restaurant
Del Vento.
Though Del
Vento's menu is as predictable as the next Italian restaurant – packed with
sandwiches and salads, pizzas, and pastas – they are a little more diverse when
it comes to the desserts and drinks section. Fruit smoothies (14LE), frappes
(16LE) and hot drinks make Del Vento as much a quick–stop café as a restaurant.
In a dark
wood and olive coloured interior, ordering at Del Vento was simple and fast.
The food was neatly packed, though it might be worth to note that their paper
bags don't hold up that well for take-outs. For an original Del Vento
experience, we opted for their signature mini pizza (12LE) along with the fried
calamari starter (12LE) and a chicken mozzarella Panini (17LE). Though the
toppings of the mysterious Del Vento pizza weren't clarified on the menu, it
turns out that it's mainly tomato sauce and cheese with hotdog slices and it tasted
delicious enough to make it the restaurant's special.
The fried
calamari, however, lacked a bit of taste despite having a rather strong aroma.
Be careful as it comes with extra hot dipping sauce. The Panini was really the
highlight of the meal, which came with a small portion of French fries, though
the chicken was a bit too ordinary to be noticed and, like the calamari,
required adding salt and pepper.
Their food
might need a little tweaking here and there but at least the pizza was good. Take
another look at the menu after your meal because Del Vento proves promising with
its many dessert choices; from blueberry cheesecake (16LE) to Nutella and
banana crepe (13LE) and a choice of milkshakes. It's probably safe to say that
if there was to be a next visit to Del Vento, it would just be for their
desserts.