Didos Al Dente: Cheap, Student-Friendly Pasta Eats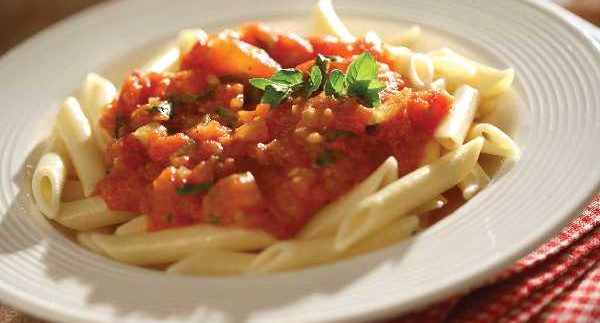 Pasta is a precious food loved by people of all ages and nations. When Didos
Al Dente arrived on the scene years ago, young people and students everywhere celebrated
the fact that they could enjoy a hot and fresh pasta meal for under 20LE. Since
then, the brand has expanded into a popular chain with branches all over the
city.
Try the bruchette al pomodoro appetiser, and you won't be disappointed. The
appetiser consists of three little pieces of deliciousness that will melt in
your mouth: the tomatoes are perfectly sautéed with garlic and onion, and
gently placed on a toasted French baguette.
The pasta alla cream di noci is made with a sauce of parmesan cheese,
garlic, walnuts and pine nuts. The result is not as fabulous as it sounded on
the menu. When it arrived, the walnut and pine nuts could hardly be tasted, if
they were there at all; and the pasta was drowning in a sea of cream sauce. There
was so much cream sauce, in fact, that the pasta seemed to continue cooking on
the plate. It didn't taste bad, but it resembled a soup more than a pasta dish.

The sad but very true fact is that the pasta at Didos is consistently overcooked.
This is especially common for the heavier cream sauces. The pasta is often so
overcooked that it tends to be difficult to eat. It's a better idea to stick to
non-sauce heavy pastas like the pasta alla arrabiata, which is one of the
tastier and less expensive items on the menu.
For a non-pizza entrée, the kalzone is recommended. It's a very large pastry
filled with beef pepperoni, mushrooms, green peppers and mozzarella cheese. It
probably could have benefited with some garlic tomato sauce, but it was
well-done and well above a normal person's stomach capacity.
As for desserts, Didos' cheesecake is mediocre. It's not the best or
worst cheesecake ever; it's dead centre average. It is definitely on the heavy
side though, and it would have been nice to see some lighter dessert options on
the menu; considering how filling the entrées can be.
A dinner for two, including an appetiser, two pasta entrées and a
dessert will cost around 75LE. Main courses such as veal or chicken dishes will
be more expensive. Although Didos falls
short of the epic pasta dish of our dreams, it's still a cheap way to fill up
on generous pasta portions.