Downtown 34: New Inspiring Restaurant in Downtown Cairo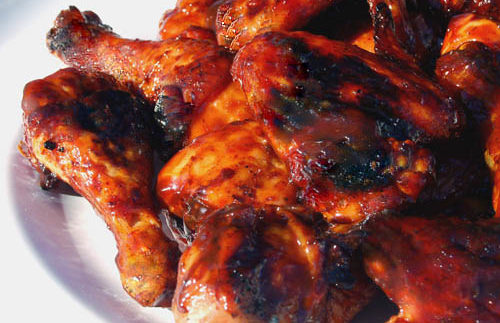 All too often, trendy new restaurants in Cairo lack in quality
and design, leaving the food and concept to suffer consequently. We are excited about Downtown 34, a new restaurant in Cairo that will most probably become the newest Downtown hot spot, and for very good reasons too.
Located on the charming and often overlooked Adly Street, Downtown 34 stands
near the street's intersection with Mohamed Farid. Its unassuming entrance
is easy to miss; so look out for the glass wall of windows.
Built in 1934, the two-storey restaurant has been revived into a chic
urban eatery, combining global design with local culture in a fresh way. On
either side of the towering windows, old photographs of Downtown Cairo's belle
époque era line the wall. The high-rise ceiling plays with three suspended modern
lamps, while the furniture's tones of brown and green accentuate a natural
atmosphere.
Seating is available upstairs but with little noise outside, the street level view's cool city vibe is refreshing. The interior's space
is surprisingly large, breathable and appropriately arranged so that each table
has enough space and privacy. We found ourselves prey to the comfortable leather
loungers in the middle of the room, but the four-person tables lining the wall
would also be great for a casual business meeting.
Whether you're on the go or looking to settle in for a bit, Downtown
34's efficient yet not overly attentive service is a plus. At first glance, the
menu seemed standard with international cuisine as well as traditional Egyptian dishes. Appetisers include mezzas, soups and salads for 10LE to 30LE, and main
courses include tagine dishes, grilled platters and pastas for 35LE to 70LE. The chilled juices (10LE to 17LE) are also satisfying.
We opted for
starters of sambousak (19LE) and fatoush (12LE). A hint of lemon gave the sambousak
a kick, and where the fatoush lacked in depth, it made up for in freshness.
Our main dishes were beautifully presented, including molokheya with
chicken (52LE) and grilled beef fillet (60LE). The molokheya was quite heavy on
the garlic; but it went undeniably well with the rice and half of a chicken,
which was split into separately roasted sides and covered in a peppery butter
rub. Nearly falling off of the bone, its juiciness was spot on. The grilled
beef fillet was equally tasty, well-marinated and cooked to the preferred
medium.
We love combining dessert and coffee; so there was no resisting the om ali (25LE), which was rich with a layered sweetness and sent us into a satiated
overload. However, our Illy espresso (15LE) was unfortunately light, and the
Turkish coffee was also off; but it was thankfully removed from the check
without our even asking.
While their barista might need more training, Downtown 34 has superb customer
service and for that, we are thankful. This restaurant is filled with energy,
sophistication and really tasty cuisine; so check out the buzz for yourself, you
might end up staying for a few hours.