Dunes Lounge: Is Bedouin Chic Back?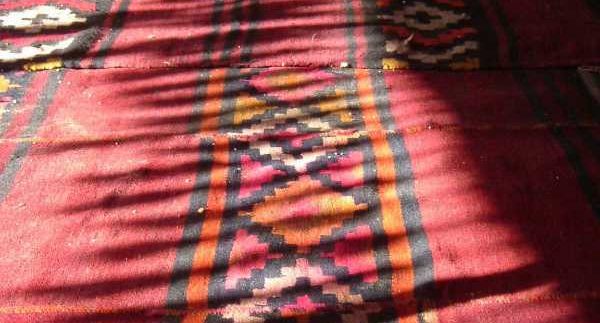 Those familiar with the quiet streets of the Degla
area of Maadi are no doubt well-versed with Dunes and its regular crowd. The Bedouin
theme of this seasonal open-air restaurant is shielded in the winter when heavy
burlap encloses the dining space, making it a year-round spot to enjoy.
Make it a safari inside the city, and relax amid the
bright pillows and orange-themed interior. The outdoor feeling is emphasized by
the presence of a sapling at the back of the café that rises up towards the
open roof, so diners must navigate accordingly when seating themselves. While
it is a little awkward to communicate with the waiters as they tower over floor-level
tables, they are generally prompt, and will obligingly bend to hear your
requests.
The 50LE minimum makes Dunes a mid-range investment
for those stopping by to enjoy the evening, but most meals including an entrée
or a few appetisers will cost between 50LE to 75LE.
As standard as it may sound, the pizza is a
recommended item on the menu, especially the chicken, vegetable, mushroom and
BBQ options. The pies are served on flat, wooden paddles for special effect,
and can easily satisfy one diner with a big appetite or be shared among a
group as a light snack. The various sandwich selections are served on large
platters and are complemented with plenty of French fries, while refreshments
range from fresh juices that are slightly too sweet for some tastes, to milk
shakes and coffees.
In a city with countless shisha-eatery venues, Dunes
stands its ground well, and brings something unique to the…tent. Ignore the
misspelled mural on one wall (reading 'Dunes Louuge'); this is a competent
establishment and a Maadi secret that should be sought out. If you're looking for
some adventurous dining, however, you might not come around here too often.
Believe it or not, the atmosphere can be a little too relaxing: it's not a
place you can visit regularly if you want to mix things up.
Substantial flat screen TVs often play re-runs of HBO
series or muted Melody Arabia music videos, so you get a wide enough range of
entertainment.
Of course, Dunes serves best as a place to catch up with
acquaintances, lounge for an hour or two in a safari-type setting, and puff
away at a shisha pipe.