It's not quite news that Eatery has been doing really well since its launch in 2015. Our previous visit was quite good but much has changed since then, specifically their menu. This is why we had to pay Eatery another visit. When it comes to the venue itself, it has not underwent any major changes. On the other hand, the menu boasts a selection of new and interesting dishes.
We kicked things off with the Wasabi Shrimp Pineapple (145 LE), acting as our appetiser. The dish arrived in the form of four skewers, with fried shrimp and pineapple tempura situated at the base of a fresh pineapple, all drizzled with wasabi mayo. Despite that 75% of the portion was pineapples, we were still impressed by how flawlessly crispy and light the tempura crust was. Moreover, the shrimp was perfectly cooked, the mayo itself felt quite light, and the wasabi gave the dish an overall pleasant kick of flavour.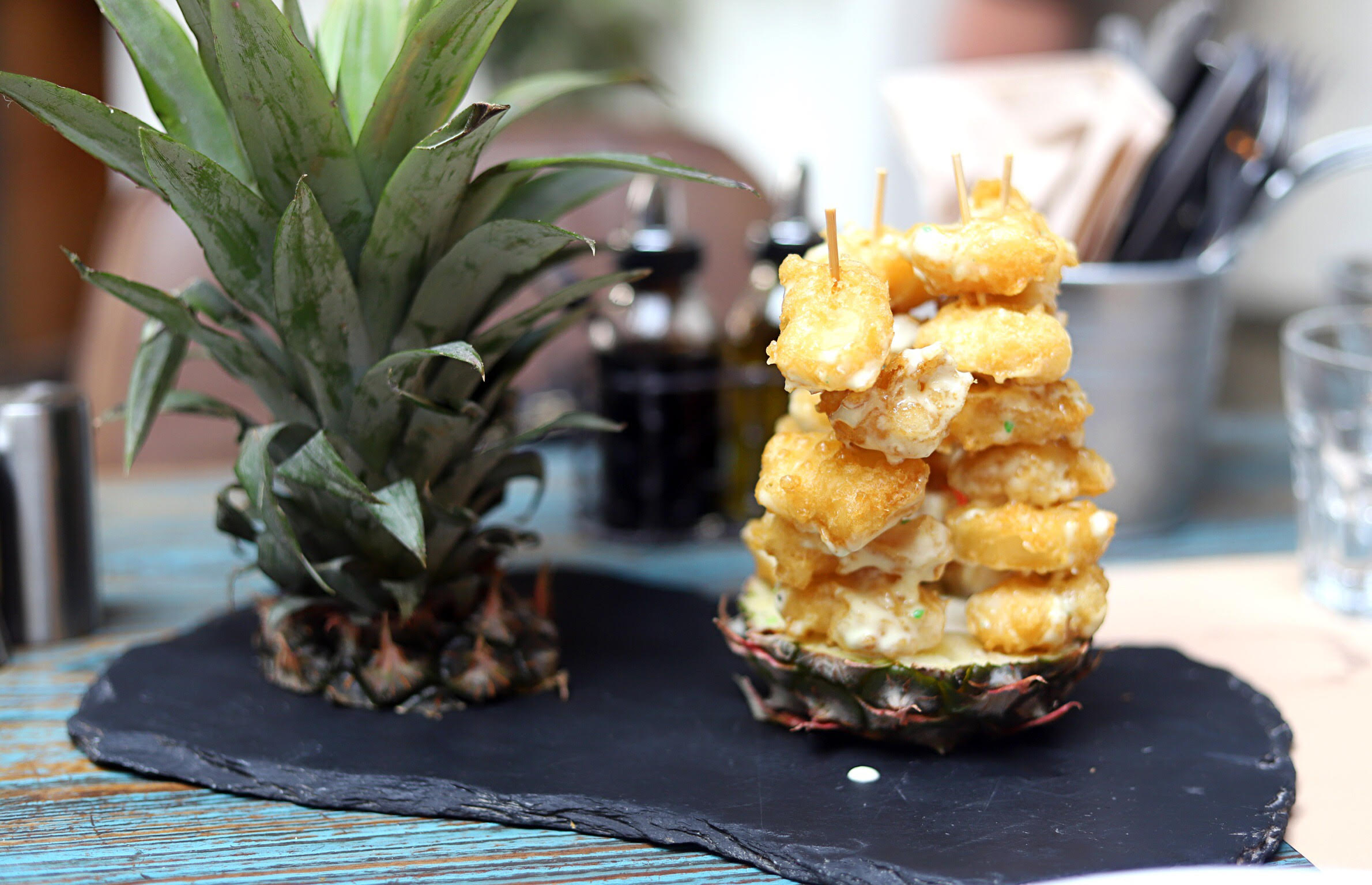 As per the main courses, well, we opted for one of the new four beef dishes; the Braised Beef (265 LE). We also opted for a vegetarian friendly choice: the Vegetables Thai Red Curry Pot (105 LE). Yes, we also think that the prices are a bit confusing and unbalanced.
Starting with the Braised Beef, it was served on top of a good portion of rich, creamy, and perfectly-seasoned Parmesan risotto, with a spot-on al dente texture. The slow cooked beef was very tender and the chunks of tomatoes and onions on top of it, gave the dish a homemade feel. As much as we loved the beef and the risotto, we felt that there was something missing; we just felt that these two items didn't complement one another. Maybe they just needed an additional ingredient to better link their flavours and textures together. But, that's just our modest opinion.
As for the Vegetables Thai Red Curry Pot, it came with a side of – very light and fluffy – coconut rice. We were pleasantly surprised to see that the coconut rice had actually lived up to its own name, and contained the genuine flavour of coconuts. The red curry sauce was rich and sweet, due to the presence of coconut milk. This sweetness, however, was well-balanced by the intensity of the curry, and the spiciness of the chili powder. The portion of the vegetables, compared to the amount of sauce, was a bit of a let-down: there were only 2 pieces of broccoli, maybe like 4 cubes of potato, and just a few pieces of pineapple.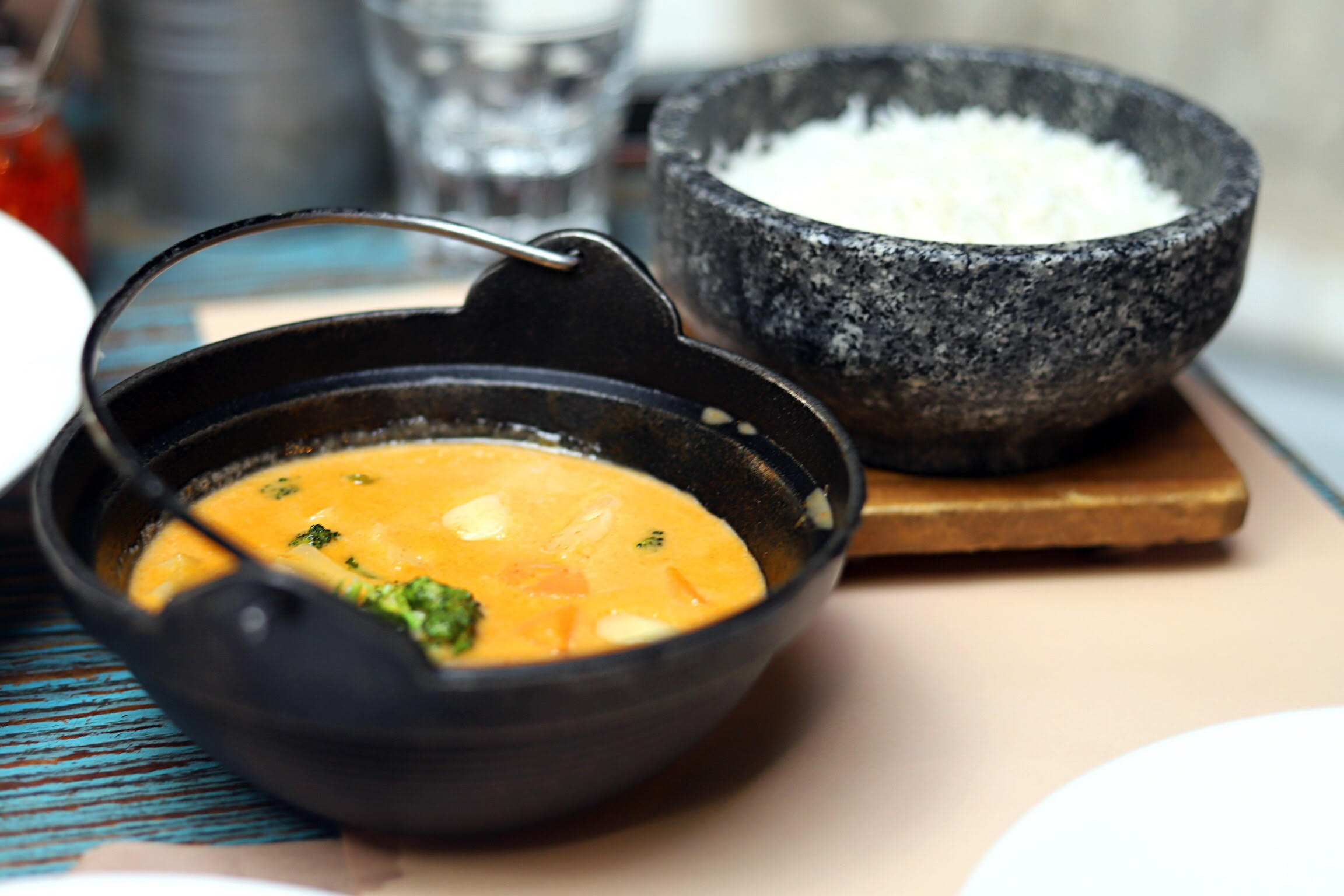 We were hoping to finish our meal with a Pumpkin Creme Brûlée (70 LE) , but it wasn't available at the time of our visit. That being said, while it was really hard to resist ordering their iconic Banana Bread (80 LE), we ended up opting for the Tres Leches Cake (60 LE). This piece of sponge cake is soaked in three (tres) kinds of milk (leche), and topped with torched meringue. Our favourite thing about Eatery's version of this dessert is that it's mildly sweet, yet still very rich in flavour and texture; the cake is neither overly soaked nor extremely soggy. Furthermore, the lemon zest in the meringue provided a wonderful kick of flavour.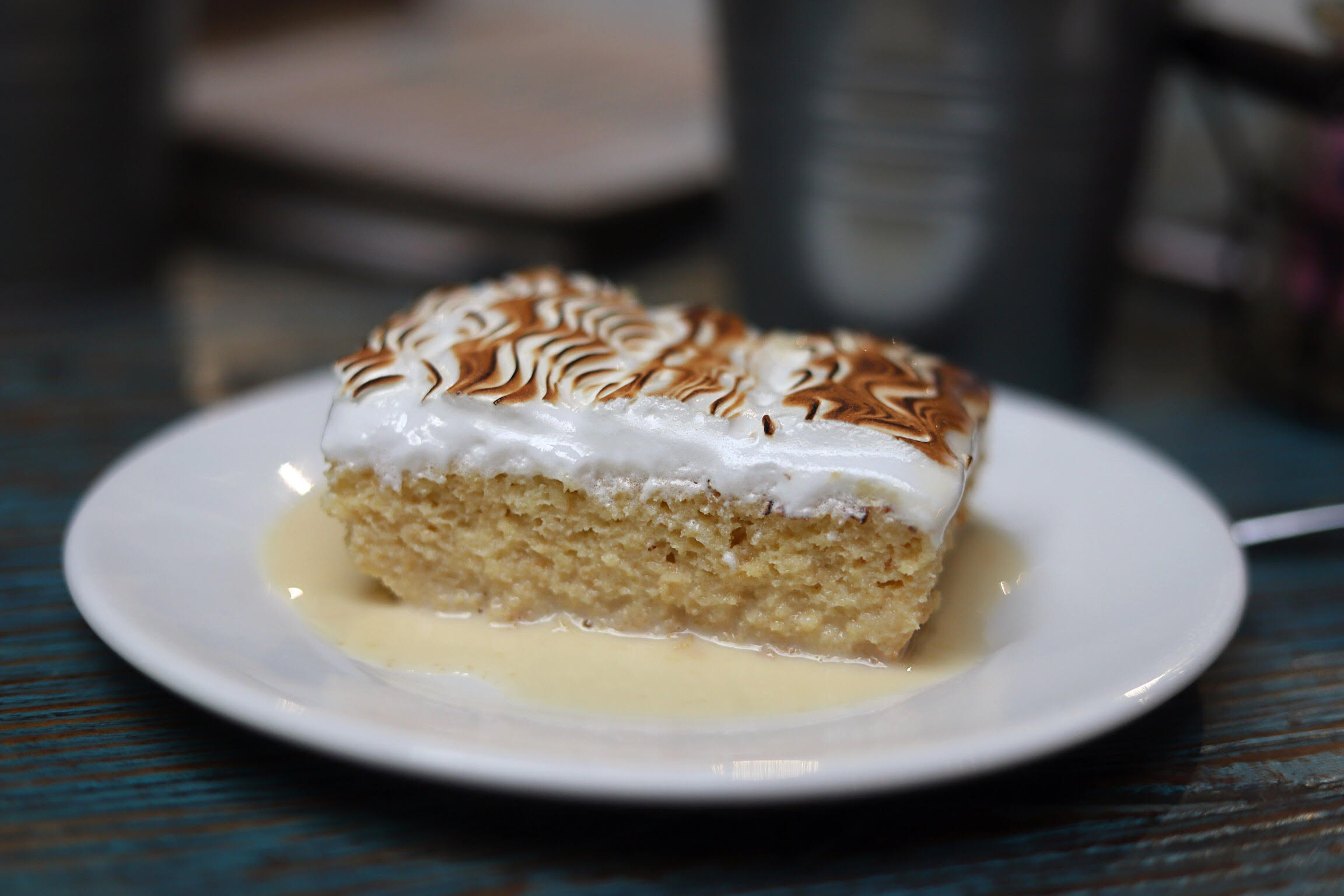 Regardless of the very tiny comments that we had about the food, we can safely say that we would come back again, and surely recommend this place to anyone. There's no need to mention that the service is amazing and that the staff were very professional, as Eatery has already established and garnered itself an excellent reputation when it comes to this particular point. Although we don't like to use the term 'overpriced' on something we enjoyed, we have to say that paying 800 LE for this meal was a bit too much!