El Omda: Solid Egyptian Food in Cairo
3A Gamaet El Dewal El Arabeya St.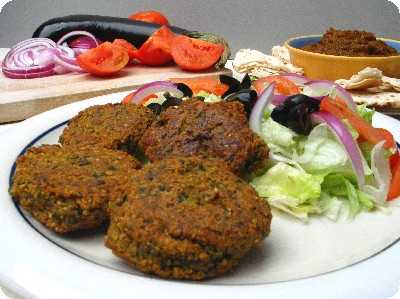 There are few restaurants around Cairo
that not only constantly serve up fresh Egyptian food at a decent price; but do so at nearly all hours of the day. We've all got our favourite restaurant
when we're craving lentil soup and mahshi, and this chain seems to
be a worthy contender.
Open in Mohandiseen from 8AM to 4AM, El Omda has been around for a while.
El Omda also delivers and always seems to be spot-on when it comes to freshness
and value for money.
For 6.50LE, the lentils soup isn't anything out of the ordinary; while
the cream soup is always a heavier option with a little bit of comfort on the
side. El Omda serves an array of sandwiches, including chicken fajita, shish tawouk,
Alexandrian liver and kebab for between 5.50LE to 10LE.
Oriental options include vine leaves and yoghurt salad for 11LE. While
the vine leaves are slightly greasy, they are evenly paired with the cold
yoghurt salad and will leave you feeling full.
If you're looking for something grilled, two pieces of grilled chicken
come served with a green salad (40LE), and although it's not the best that we've
had, the chicken is a chunk of flavourful protein and can definitely be a meal
for two.
While they're not short on pizza, fiteer or koshary options either; El Omda has probably the heaviest street food sandwich, which seems to weigh as much as a small
baby. The nabalm sandwich (2.50LE) comes stuffed with foul, falafel, and eggplants,
as well as potatoes and baba ghanough. You have to use both hands to eat the sandwich, and
it's especially tasty after a long night out.
If you happen to be in Mohandiseen, El Omda is great when you're looking
for something cheap and filling. We definitely recommend going there on an empty
stomach.