El Tabei El Domyati: Waning Egyptian Fast Food Specialist in Maadi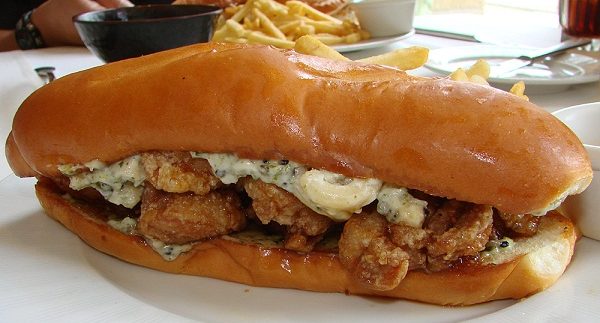 Cairo is home to many a chains serving up traditional, on-the-go, Egyptian meals. While many of these places are well known, we don't always have a good feel for what they're better at and what should be left alone. This restaurant in particular has long been a go-to spot for us until recently when things seemed to have changed.
With locations nearly in every neighbourhood, our go-to El Tabei is conveniently located directly across from the metro, at the beginning of Road 9 in Maadi. Inside, there's just enough room to place your order and stand around waiting for it to be thrown onto the counter. The service provided is just enough to get by.
El Tabei Domyati's menu has never been anything special, offering traditional fast food options including salads, sandwiches and meat platters.
In the past, we preferred El Tabei to its competitors because they were constant in quality, ranking a smidge superior. Unfortunately though, and as it stands today, it seems that El Tabei is headed a bit downhill.
Our once delicious shish tawook on French bread sandwich (12LE) just isn't the same anymore. Served on a baguette, the sandwich used to be paired with thick chunks of tender chicken, sliced and sautéed bell peppers and onion with a garlic mayonnaise to top it off. The past few times we've ordered however, the vegetables are meagre and not sautéed. Chewy with too much chicken cartilage for our enjoyment, the once tasty chunks are nearly inedible. Similarly, their once crispy French fries (3.75LE) are now nothing more than soggy potatoes with little flavour.
To make things worse, they used to offer up delicious miniature cinnamon rolls (5LE), served in a plastic, easy-to-use takeaway cup. Not only do they not offer the cinnamon rolls any longer but other dessert options including the crème caramel and Omm Ali (5LE) are often not available.
Is it all doom and gloom, though? Sticking with simpler options including salads, ta'meya and foul seems to be the safest way to go now. Salads include moussaka, beet salad and coleslaw – all for 5LE each. Foul options range from foul with eggs to foul with tomato sauce – sandwiches costing no more than 2.5LE per sandwich. Also available are meat and chicken platter, shawerma, and kofta.
When all else fails and you need some fuel, grabbing a sandwich from El Tabei isn't all that bad – just don't expect any of the finer touches.