Fatatri El Tahrir: Cairo's Baladi Pizza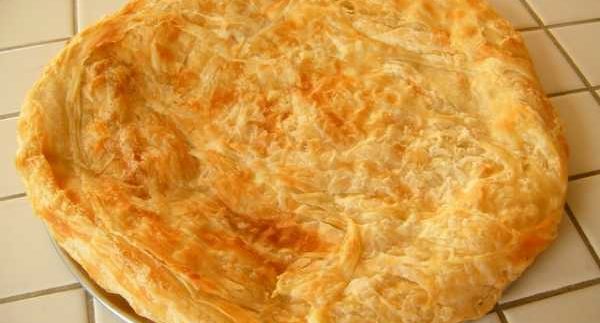 There sure are many places to enjoy a good pizza in
Cairo, and here at Cairo 360, we like to show you the full range. While one of
our favourite gourmet pizzas is at Maison
Thomas, we also like pizza of the baladi variety. There's only one place to
go for that; and that's Fatatri El Tahrir.
Located just off Tahrir Square, Fatatri El Tahrir is a
tiny baladi pizza place that sells pizzas and fiteers. When you walk into the
restaurant, you'll see five small tables with flickering neon bulbs hanging
above. In the centre of the dining area, there is a huge blue neon light that attracts
and kills insects. So, let's just say this isn't the most elegant place in
Cairo and definitely not the spot to bring your future parents-in-law.
Your order will be taken promptly, but as you wait for
your food, you'll notice that there is a fan whirling around the electrocuted
insects onto the tables. Aside from dead mosquitoes flying through the air,
there are also dozens of ants with wings crawling all over this baladi eatery.
The atmosphere doesn't exactly help boost your appetite and it can be difficult
to resist the urge to get up and walk out.
Aside from the bugs and tacky lighting, the food is admittedly
quite tasty. Fatatri El Tahrir offers pizzas and both sweet and savoury
fiteers. Note that the pizza isn't exactly traditional pizza; it's made of a
thicker filo pastry that also rises more than the traditional kind; so it must
be a somewhat different dough with more yeast.
Try the sweet fiteer. Even the basic fiteer with sugar
(5LE) is yummy and served piping hot. The slight saltiness of the fiteer pastry
complements the raw sugar filling. For those of you that prefer honey, that's
also an option. Simple fiteers are a nice takeaway option; because they only
take a minute or two to prepare.
A personal favourite is the cheese pizza with
vegetables (10LE). It's a large filo pastry pizza topped with onions, tomatoes,
peppers, olives and rumi cheese. It's extremely delicious and very filling; a
small size is enough to feed a hungry person.
While some enjoy the taste of the beef pizzas, the
meat is of very questionable origin. It tastes like corned beef from a can, and
from what we can gather from the looks of the place, it's quite possibly true. We
suggest sticking to veggies and cheese.
The fact that Fatatri El Tahrir is open all day every
day makes it a great late-night option. Fiteers average around 10LE to 15LE. Pizza
is slightly more expensive, ranging 15LE to 20LE.