Fayruz: Lebanese Splendour Takes the Stage
Intercontinental Citystars Cairo

1pm - 4pm (fri. till 5pm) / 7pm - 1am -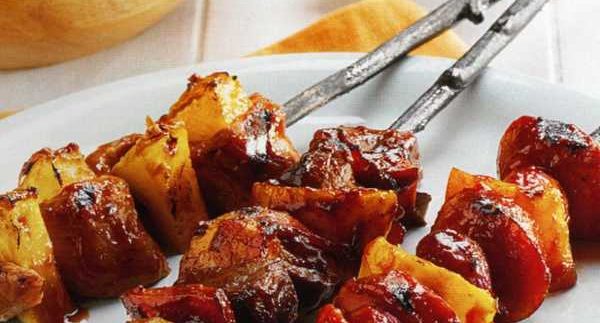 Cairo is hardly at a loss for
luxury– but we've learned through many dining excursions that the glamour and
reputation of a place does not always match food quality. Fayruz sets itself
apart from its surrounding shopping mall metropolis by striving for opulence of
every kind. Its location in the InterContinental Hotel in Citystars helps, as
does its spaciousness and ornate attention to detail.
This is clearly luxury
dining, with steep pricing in tow. Be mindful that it resides in one of Cairo's
better-known hotels; consider it something of a field trip, and feel free to
gape and ogle the décor throughout the meal.
Indoor dining offers a view
of a stage where an oriental band and belly dancer make nightly appearances
from 10:30PM to 11:30PM. Like the food, more authentic versions of this can be
found elsewhere, but there is something to be said for the deluxe novelty of it
all.
On our visit we selected a
mixed grill dish, which arrived sizzling on a hot plate heaped with chicken
kabab, meat skewers, kofta and grilled peppers. For its price of 115LE, we
would have been pleased with a more generous portion or more remarkable
presentation.
The menu is surprisingly
limited, favouring three varieties of the mixed grill entrées: the regular
variety sampled by our party consists of kabab, kofta and shish tawouk. The
mixed grill seafood option contains prawns, calamari and white fish placed atop
a bed of seasoned rice (220LE), while the grand finale mixed grill includes
lobster (285LE).
If you find grand group
packages intriguing, you've come to the right place. Set menus are available
for parties of ten or more, with four possible combinations to choose from.
Prices start at 185LE per person, with an assortment of hot and cold mezzas,
soup of lentil, mushroom, shrimp or tomato, a main course of meat and chicken
mixed grill, and a choice of oriental pastries and puddings (individual prices
are in the 35LE-range) for dessert. For more decadent options, you may add lamb
chops (210LE), veal liver (230LE) or lobster (330LE).
Fayruz also serves shisha of
standard flavours, available in the outdoor seating area only. Guests therefore
must choose between either a meassel (10LE) or flavoured shisha (35LE) and a
chance to catch the live entertainment indoors. Desserts of om ali and rice
pudding were tasty, tidy and let the meal finish on a light note, much like our
pockets.
Our initial high hopes may
have put a damper on the experience, but we maintain that Fayruz's biggest flaw
is that it tries too hard to wow its diners, and consequently falls a little
flat.
Waiters arrive silently to
whisk away used plates and refill water glasses, adding to the formality of the
occasion. We couldn't help but marvel at how hushed and removed the atmosphere
feels from the madhouse that can be City Stars, which is closer than one would
expect from the looks of the place. Very adult and formal, Fayruz is best
suited for large reunions or a table with enough celebratory spirit to liven up
the place.