Fiji: Heliopolis Snack and Shisha Lounge
36 Nabil El Wakaad str. Ard El Golf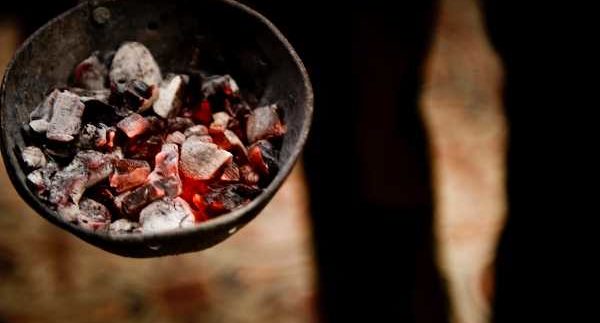 Heliopolis
is a Cairo quarter known for its chic lounges,
and Fiji
is arguably one of their finest. This upscale Heliopolis hangout with super retro décor offers
great shisha as well as a variety of salads, pizzas and pastas.
The shrimp Caesar salad (23LE) is comprised of about a
dozen shrimp on a bed of iceberg lettuce with Caesar dressing and homemade
tortilla chips. Although the salad is overall quite nice, the lettuce is
drenched in dressing; so you may want to order your Caesar dressing on the side.
The shrimps are also only partially deveined, a personal pet peeve. The good
news is that the entrée salad was quite filling and the homemade tortilla chips
added a much-needed crunch to the dish.
Try the fusilli pesto pasta (23LE) for a creamy pesto
tomato sauce cooked with fresh sautéed mushrooms and chicken breast. The pesto
sauce is superb, and we always appreciate fresh mushroom ingredients. However,
the pasta was so overcooked that it was difficult to pick it up with a fork.
The pizzas are highly recommended and among the menu's
best. The super supreme pizza is topped with loads of goodness, including
minced meat, beef pepperoni, peppers, onions and olives. Although it's
deliciously prepared, the crust is not thick enough to handle the weight of the
toppings. For a simple but also delicious pizza, try the Alfredo pizza (28LE), a
well-baked crispy pizza with chicken, peppers and lots of cheese. Ask for a bit
of oregano on top; they tend to forget it.
If you're a shisha lover; then you can't leave Fiji without trying their tobacco menu as it's definitely
one of the best shisha hangouts in Cairo.
We recommend the shisha Fiji
(15LE), a combination of mango and peach tobacco. Unlike any shisha we've seen
in Cairo , it comes
in a metal shisha body cover that has a little door for coal. It's as smooth as
butter, full of flavour and lasts a good, long time.
Although Fiji can guarantee great shisha and
good food, the wait staff's service leaves something to be desired. They're often
flighty and disorganised; you might need to ask two or three different people
for the same order multiple times. Another word of caution that must be
mentioned is the poor ventilation. The restaurant is underground with no source
of fresh air. Air conditioners and dozens of shishas do not a healthy breathing
atmosphere make.