Fish & FIsher: Abou Shakra's Delivery-Only Seafood Kitchen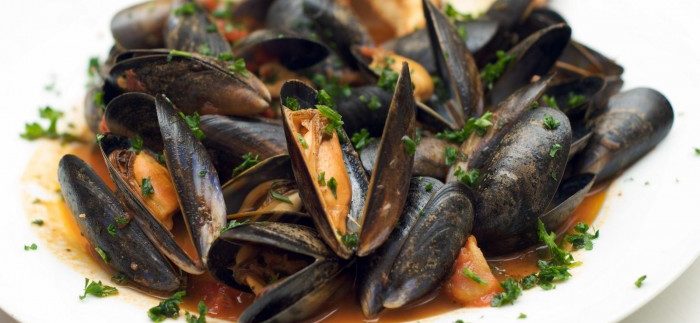 When in the mood for seafood, it's a common assumption that Cairo restaurants will never be able to compete with the good stuff that Egypt's coastal city's have to offer. While that is partially true, there are some very decent options right here in the city.
Of these is Abou Shakra's delivery service, Fish & Fisher. We stumbled on their menu while looking for something new we could eat in Maadi. Upon calling, we learnt that this kitchen is only operational in the Maadi branch of Abou Shakra. We had never heard of it before, or of Abou Shakra making seafood, so we thought we would give it a go.
It's not news to anyone that Abou Shakra has deteriorated. Everyone seems to remember it from the 1980's as a high-end restaurant where the rich and famous dined. Whatever the reasons may be, this seafood service may be a chance for it to redeem itself.
So the menu consists of the kinds of fish on offer, plus several methods of prepration and cooking. It also includes set meals that include rice and salads, as well as special seafood dishes that are a little more elaborate.
We wanted to get an all-around sense of the food, so we opted for a Fisher's Net (121LE) which consists of grilled crab, shrimp and sea bream fish. We also ordered a quarter kilo of Mussels (45LE) and an order of Sayadeya Rice (15LE).
The food took just over an hour to deliver, which is the average time for seafood delivery. The food is neatly sealed and packaged to avoid a serious mess.
We dug into the Mussels first; cooked in a broth with garlic, celery, lemons and tomatoes, the Mussels were zesty, juicy and delicious. The soup also went very nicely with the Sayadeya Rice, which itself was moist and cooked perfectly.
The Fisher's Net is where some disappointment lies. The food is relatively tasty, but there's very little of it – there's one grilled crab. It's smaller than the palm of your hand and contains about a single mouthful of meat. There were also three medium sized shrimps, cooked in a soup and garnished with garlic, lemons, tomatoes and celery – these were quite delicious. The Sea Bram – Samak Denis – was about 200g, and could've been better stuffed with marinade.
The only way two people can pay 200LE and get full from this meal is if they weren't very hungry to begin with. Otherwise, it's a hearty meal for one. While some of the expensiveness can be attributed to higher prices on seafood in non-coastal cities, still, we fear Fish & Fisher might suffer the same problems Abou Shakra has been in recent years; far too expensive for just above average quality.