Foul Mahrous: Best Foul in Cairo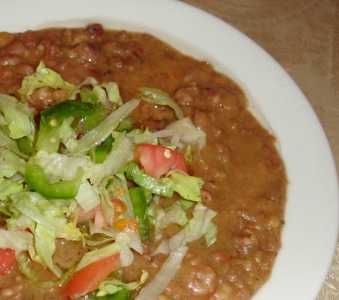 Foul is to the
Egyptians what pasta is to the Italians. It's the traditional food of the
people, it's everywhere and everyone eats it… well, almost everyone. It's
filling, cheap and provides a protein boost. The foul consumption in Cairo may be a tell-tale
sign as to why the plumbing often times suffers; but that's for another day.
Seeing as how you
can grab a foul sandwich on nearly every corner, every kiosk and hole in the
wall tends to make it a little differently. Being the foul lovers that we are,
we had to check out Foul Mahrous to see if the rumours were true.
We stand in front
of you now, testifying with a big Hallelujah. Situated on a side street in
Garden City across from the Canadian Embassy, Foul Mahrous serves up the meanest, most
delicious plate of foul we've ever laid our eyes and stomachs on.
You may be
confused at first as to why Foul Mahrous has strange opening hours of 4PM to 4AM
but after eating it, you'll realise why. Can we say food coma? It is a fabulous
sandwich corner to hit up after a late night out or if you're dying for a
killer nap.
The foul is
served extremely fresh and steaming hot in the Alexandrian style with chopped
tomatoes, onions and green peppers; along with a dollop of tehina. Whether you
prefer your foul spicy or plain, they hit the texture right on while the beans
are mashed just right.
A plate of this
utter deliciousness will cost you 6LE; with a side of fresh baladi bread; perfect
for lapping up every last drop. For 15LE, you'll receive sides with your foul,
including various salads and freshly cooked chips.
Foul Mahrous is
nothing more than a simple kiosk with a few tables and plastic chairs outside,
but don't allow its shabby atmosphere to deceive you. Shade is provided by the
tree-lined streets and while the service is top-notch, enjoying your plate of
foul on the spot provides a chilled out meal with a friend or two. Ask for
Mohamed; his enthusiasm may taunt you to eat some more.