Frank & Co: Outstanding Experience at Maadi's Newest Restaurant
11, Road 18, Maadi Sarayat, Degla

Maadi never seizes to amaze us with its offerings of impressive newcomers to Cairo's dining scene. This time, Maadi has blessed us with – the tapas and drinks specialist – Frank & Co.
Frank & Co is divided into an outdoor, and indoor area. The linear outdoor area is home to a somewhat generic seating arrangement, wood strips covered in Christmas-like lights, and an outstandingly painted wall that stole our eyes and hearts. The indoor area's red brick walls, navy blue theme, and subtle touches of wood made for a warm and cozy ambiance. The indoor area also contained a small skylight, and several types of seating arrangements and options: from the bar's high chairs, to lower lounge-like chairs, to long couches, and finally to regular chairs, the indoor area has a lot to offer.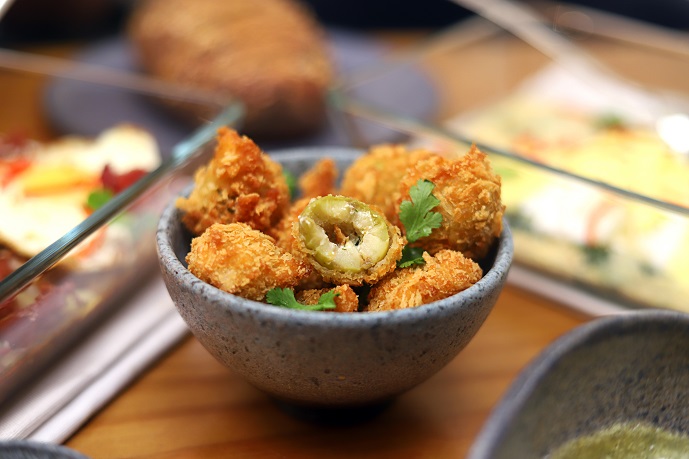 As per its menu, Frank & Co boasts an International Tapas selection of dishes, divided into 3 sections: fried, baked, and grilled. The venue also offers salads, sandwiches, and dips. Since we arrived there at 12 pm, we were able to catch Frank & Co's Breakfast Menu. From the Breakfast Menu, we ordered two of the egg casserole dishes (105 LE each) and, from the regular menu, we ordered the Stuffed Olives (45 LE) and the Baked Camembert (65 LE).
The olives were stuffed with herby cheese, and were coated with a perfectly fried and super crunchy panko crust. We just loved the simplicity of this pleasantly salty and shareable appetiser. We also have to say that we generally found ourselves wanting to steal the serving bowls: they were extremely beautiful!
As per the Baked Camembert, it was a genuine showstopper. The gooey and perfectly melted cheese was topped with drizzles of honey, shaved garlic, almonds, and rosemary. We just fell in love with the rich, sweet, nutty, and garlicky mix of flavours, and the overall boldness of the dish. We also fell in love with how the rosemary and almond components of this dish complemented one another; the former provided a necessary sweetness, whilst the latter added a unique crunch. Speaking of cohesive components, the super adorable bread bites served with this dish, had a slightly tough exterior and retained a soft interior.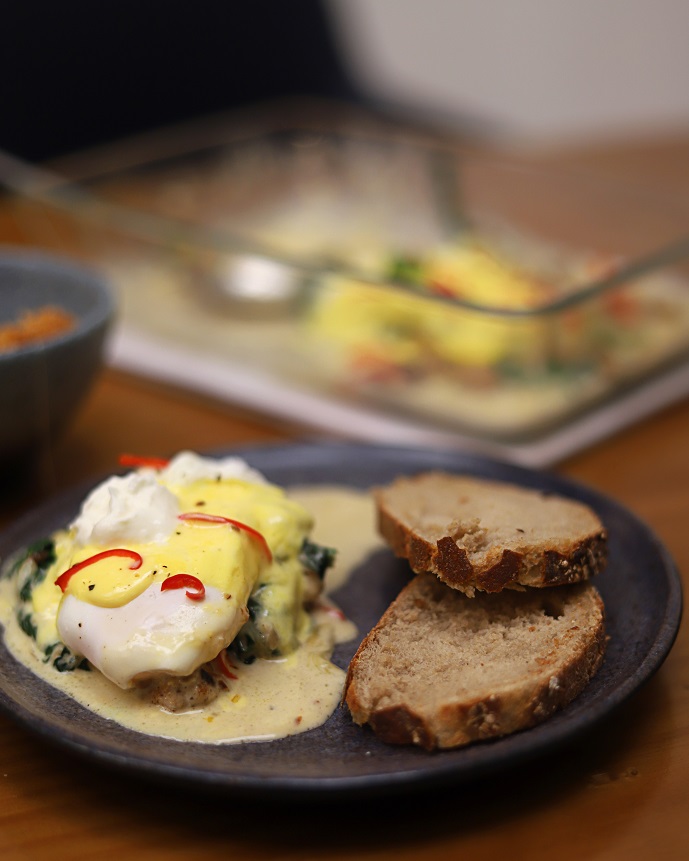 Moving on to the casseroles, we opted for the Beef Sausage Casserole, and the Tika Chicken Casserole. While we initially felt that these dishes were a bit overpriced, this feeling was immediately shaken off once we saw the portion sizes. The casseroles were served in giant Pyrex baking dishes, and let's just say that the portion size could easily serve more than 2 people.
The Beef Sausage Casserole was jam-packed with slices of hot dog, big cuts of crispy bacon, slices of cherry tomatoes, cheddar cheese, onions, and was topped with two perfectly cooked sunny-side up eggs. We loved the overall tangy and slightly sweet hot dog mix that this casserole dish had to offer; the mix was bursting with flavourful and heat-filled spices. We have to say, however, that this casserole dish was devoid of the potatoes and mushrooms that the menu had promised us, and the dish's presentation was relatively average.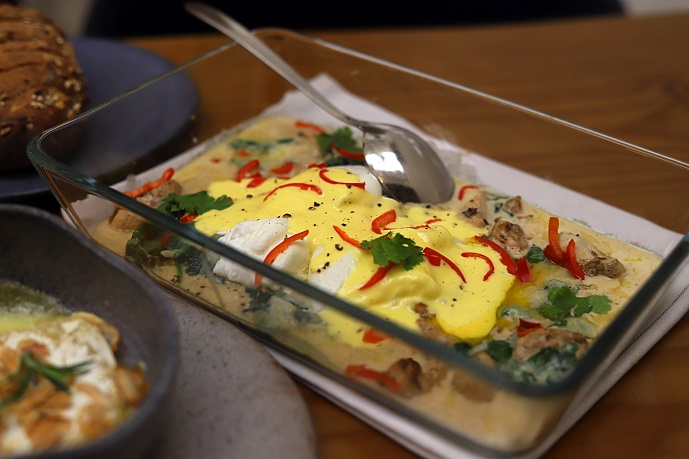 Meanwhile, the Tika Chicken Casserole did not essentially possess a specific description on the menu (leaving us with the thought that the dish's name was a typo for 'Indian Tikka Chicken'). Upon its arrival, however, we realized that the dish had nothing to do with 'Indian Tikka Chicken.' The casserole dish consisted of a generous layer of sautéed spinach, a layer of tender chicken bites cooked in runny cream sauce, topped with two flawlessly runny poached egg, and hollandaise sauce of perfect consistency. Strangely enough, the dish tasted like Egyptian Kishk (maybe it was the ever present taste of chicken broth).
There were two things, however, that were not so great about this dish: firstly, it was served with a small bowl of yogurt, which we felt was quite unnecessary considering that the dish already had so much going for it. Secondly, the dish's presentation was relatively average.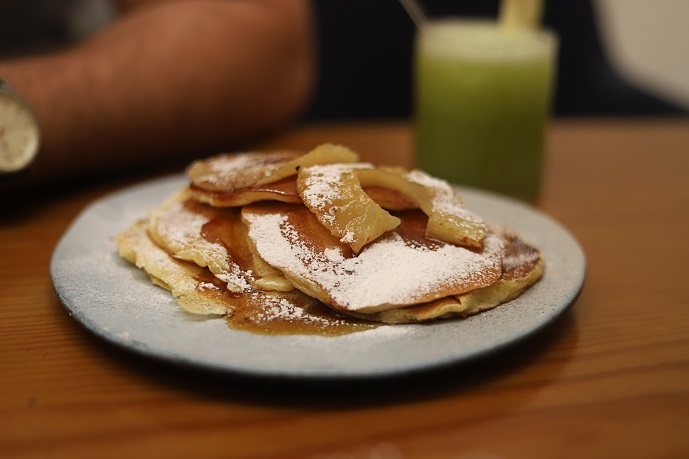 As per dessert, we opted for the Yogurt Mini Pancakes with Grilled Pineapples (60 LE), and an Apple Ginger Drink (35 LE). The pancakes were kind of dense, but still light and moist; while the grilled canned pineapples had a great cinnamony flavour. We don't want to sound repetitive, but the dish's presentation was quite dull. As per the Apple Ginger Drink, it possessed an interesting mixture of honey, cucumber, apple, and ginger. It was alright, but it was missing that intense ginger kick that we had been expecting.
All in all, Frank & Co easily became one of our favourite spots in Maadi. We loved this venue's simplicity, and we thoroughly enjoyed its casual yet chic ambiance. Finally, we appreciated the fact that the restaurant's ambiance tied in well with the identity of its food. The service was excellent and the whole experience was just great.
Waseem El Tanahi
Ive become a regular all too fast at this place and rightly so. I cant help but love it. Great food, great atmosphere, and great service. Well done guys!
Write your review