Fuego: All You Can Eat Ramadan Fetar at Maadi Sushi Favourite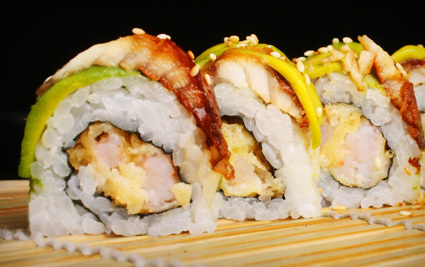 Something about all-you-can-eat offers and Ramadan just clicks. There's no worry about portions, and no worry about how much you will pay for it.
One of our favourites when it comes to all you can eat is Fuego – and for good reason. Fuego is one of very few places that gives you a huge selection and excludes only two items from the offer, whereas its competitors will either severely limit your choices, or worse, pick them for you.
So we called Fuego early in the day and reserved two All You Can Eat Sushi offers (180LE). We were told we could place our order and have it ready when we got there, so we dove into the extensive menu.
The only items excluded are the Chef's Special Rolls and the Special Gunkans, so we opted for a variety regular, Special and Ura Maki Rolls including California rolls, Red Dragon rolls, Philadelphia rolls and Crispy rolls to name a few.
Thankfully, during Ramadan, loitering teenagers around Maadi's Bandar Mall are minimal. At the restaurant, you'll find all the non-fried sushi ready on the table, along with a big bottle of water and a plate of dates to break your fast. The fried sushi is then served within 5 to 10 minutes.
The presentation of the sushi is decent, but we've seen better. The cold sushi was both tasty and light, though, at the time of our visit, it didn;t taste completely fresh. Rolls like the Red Dragon Roll – marinated sea bass with lettuce, mango and wrapped in tuna – and Crispy Rolls – shrimp tempura with avocado and crispy rice – were particularly delicious thanks to the spicy sauce and teriyaki sauce, respectively.
The fried rolls are what you go for if you want to get full. Orders like the Golden Bermuda – five pieces of salmon, shrimp and cream cheese wrapped in seaweed and sushi rice – are incredibly filling and satisfying. The Salmon Hot Uramaki was also fried and gave the salmon some opportunity to cook, which left us with a very delicious roll.
Besides the great food, quick service and clean restaurant, Fuego's let downs are the cheesy pop music glaring out of the speakers and the confused décor, with its tacky carpets contrasted against more elegant dark wood walls and ceilings. While the music will remain annoying throughout the meal, you'll hardly notice the décor after you're immersed in a wonderful sushi.