The marvellous city of Alexandria evokes images of ancient wonders, battles, and the world-conquering ruler Alexander the Great. But what does it offer in terms of food? Grill shops are a staple in any city in Egypt, and in 1976, Gemy opened its first branch in Alexandria, offering Egyptian grilled meat sandwiches at reasonable prices and even better quality. 
Many joints have set up shop in Zayed Promenade in Sheikh Zayed, and one of those spots is Gemy, which is coincidentally right next to a pizza place called Jimmy's Pizzeria (try not to confuse the two). Gemy's concept is straightforward, and the menu is to the point: Egyptian grilled meats in fino bread sided with fries or salad.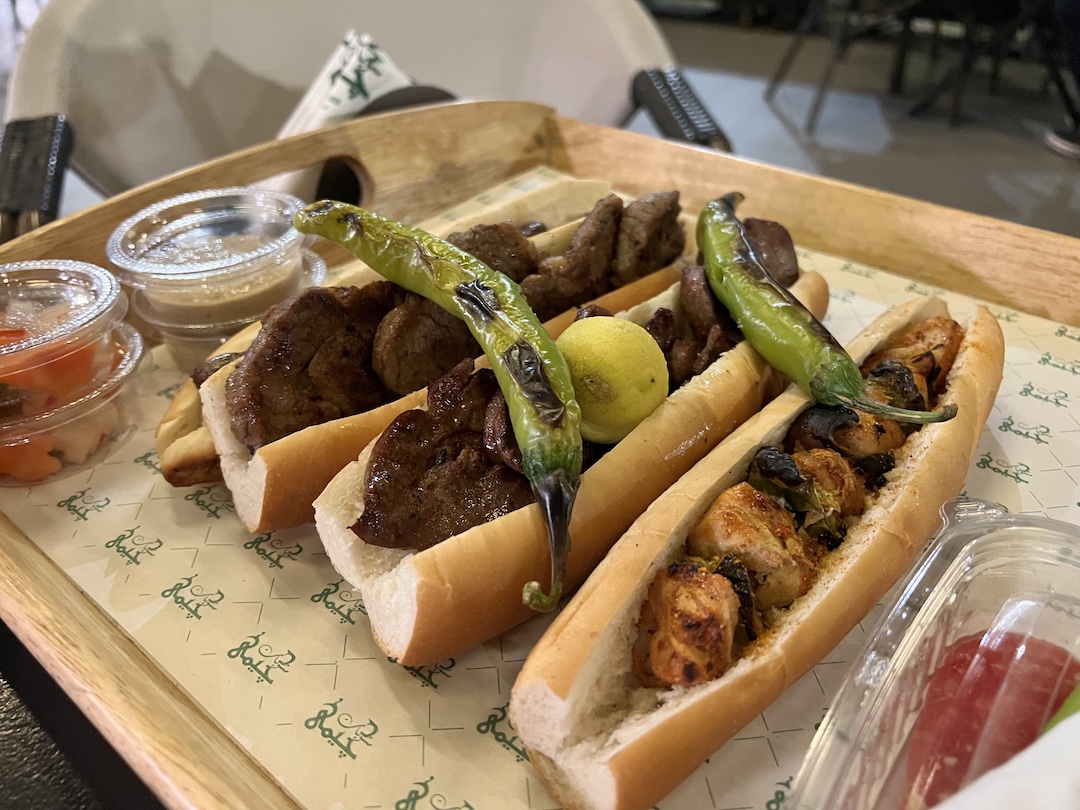 After making our way to the new location, we decided to get four different sandwiches. We got the Steak Sandwich (53 LE), the Oriental Sausage Sandwich (45 LE), the Shish Tawook Sandwich (42 LE), and lastly, the Kidney Sandwich (40 LE). All the meat sandwiches were on-point! The steak was tender and perfectly cooked, and the sausage was impeccably spiced. Sadly, the chicken fell short compared to the others as it was a bit dry and under-seasoned. However, the kidney was a definite star for any adventurous foodie. The kidneys differ in texture and taste from their more famous cousin, the liver – but more or less would suit any meat lover's taste.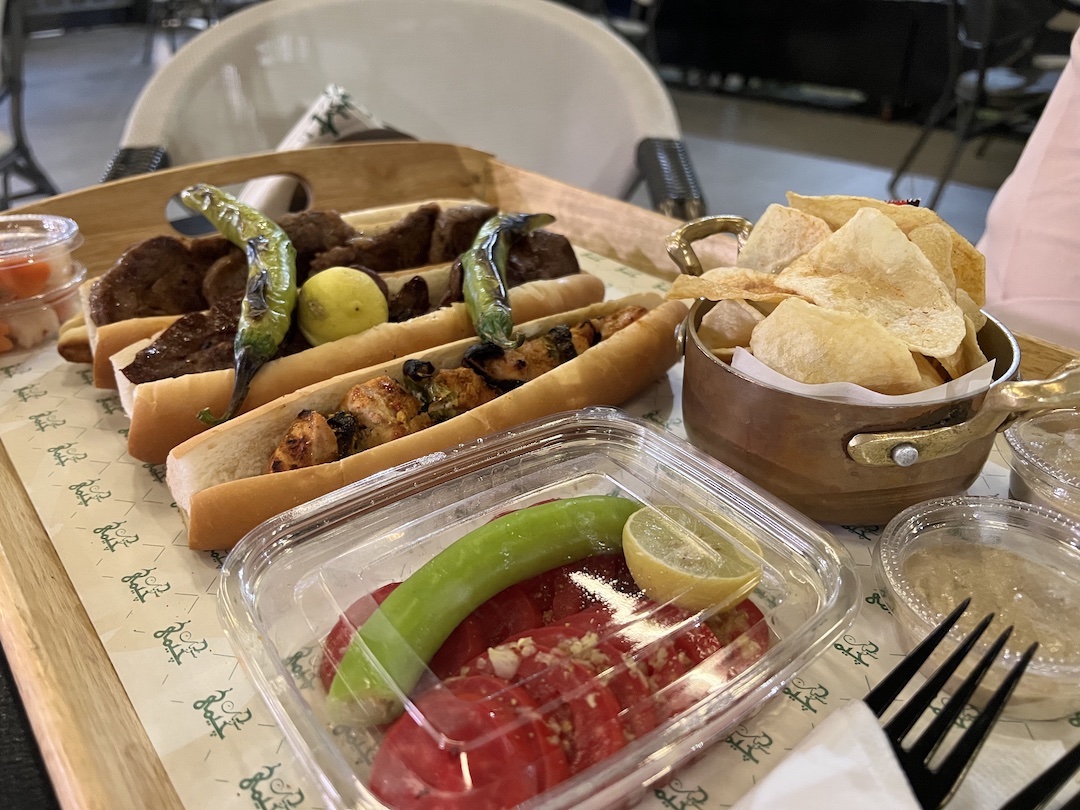 Our meal was filling and satisfying, especially since the bread was soft and had a sweetness that complemented the grilled meats. We had also ordered fries and pickled tomatoes alongside our order which created the perfect balance during this late-night food run. What's notable about Gemy is their value-for-money aspect; we got a satisfying meal for two for only 250 LE, which is excellent with all that's been happening recently regarding inflation and prices. It is important to note that Zayed Promenade venues are mostly outdoors, so as winter is approaching, grab a jacket when heading there for a casual fast meal.