Greek Club: Greek Food in Cairo With Vintage Charm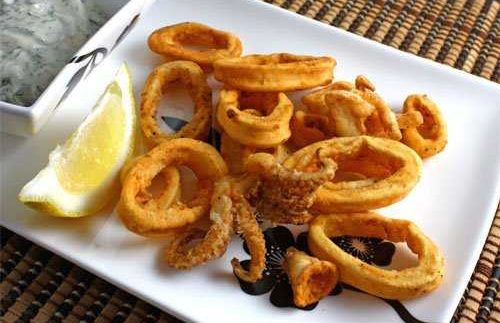 It might be hard to believe
from the looks of it now, but Talaat Harb Square was once the buzzing centre
for Mediterranean expats, soldiers during WWII and socialites in the 1950s. The
Greek Club is one of the few remaining cafés that shares this history and has
been maintained over the years.
Once a Greeks-only
establishment, the restaurant is a popular hangout among liberal and leftist
Egyptians, artists and expats. The outdoor garden terrace, towards the rear of
the building, is enjoyed by patrons during summer months. The grand dining
room, open for the rest of the year, is located directly above Groppi on Talaat
Harb Square. Take a walk out on the balcony for a great view! The main dining
room has a superior vintage charm with its high ceilings, tall windows, grand
curtains and long columns.
The menu offers both Greek
and Egyptian food. The Greek Salad (7LE) is arguably Cairo's best salad. Unlike
the Greek salads at many local cafés, the feta cheese at the Greek Club is
proper, delicious and crumbly feta cheese. The feta cheese sits atop fresh
lettuce, raw tomatoes, onions and olives, and it's drizzled with oil and
vinegar. The calamari, another Greek menu specialty, is a generous portion of
nicely breaded calamari that is freshly fried to perfection.
Most of the entrées are
Egyptian or international, including kabab, shish tawouk and chicken escalope.
The shish tawouk entrée is a modest portion of grilled chicken with onions,
peppers and tomatoes on skewers. It's served with French fries and mixed,
steamed veggies. The fries themselves are deliciously large and substantial
enough to be filling on their own.
Not only is the food delicious,
but the Greek Club also serves beer, wine and ouzo. Occasionally, there are
imported spirits; but ask the staff what's available. There is a 30LE-minimum
charge and a 5 LE-cover charge for non-Greek visitors. Appetisers range from
10LE to 20LE while main courses range 20LE to 40LE. A beer costs 12LE.