Green Mill: Degla's Morning Stop Shop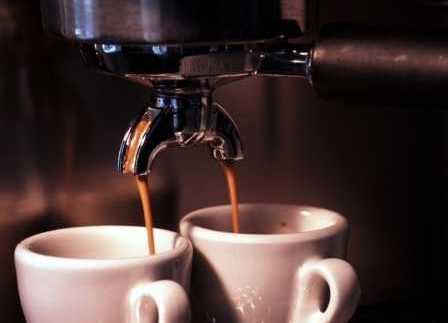 Maadi is by no
means running short on cafés, but if you're an early riser, finding a
café in
the morning that lets you pop in and out in minutes can sometimes be
difficult.
Run by the same
individuals who own the ever-so-delicious
Fino Bakery, Green Mill is located just upstairs and opens
bright and early at 7AM. Seeing as it's around the corner from Cairo
American
College, the lunch crowd
can often be rowdy and rambunctious.
The Green Mill
has an extensive menu covering everything from breakfast platters to
appetisers, main courses and yummy desserts. Not only that, but they
provide
enough coffee options to leave you wondering what exactly you're going
to
get. A double shot of espresso will run
you 12LE, while a café latté is 11LE. For added flavour, expect to drop
an
extra 4LE. Fresh juices are around 12LE; and the orange juice is always
good.
As for the food,
it's a café; and café food is rarely spectacular, but is convenient
nonetheless.
For 24.95LE, the nachos supreme is loaded with cheese, olives and salsa,
though
the chips always seem overcooked and rather greasy.
The
tomato soup
(9.95LE) is easy on the stomach and not too creamy; pairing well with
the
turkey sandwich (24.95LE), which comes with a side of fries and garlic
dip. The
sandwich is served on fresh French bread with lettuce, tomato and cheese
gracing the top. If you don't like mayonnaise; make a note. It can often
times
be heavily slathered on the sandwiches. A slew of pizzas and pastas are
also
available.
Green Mill's
staff is pleasant and usually efficient in their service, providing a
no-hassle
experience. If you happen to be in the area and need a quick filler,
Green Mill
won't disappoint.