Gringos Burrito Grill: New Mexican Food in Maadi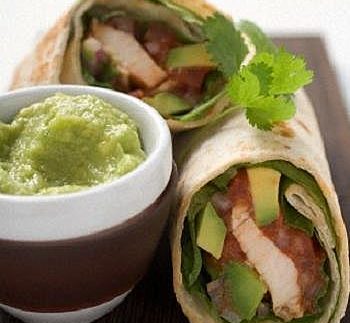 In Cairo,
just about anything consisting of onions and peppers is considered Mexican
cuisine. Gringos Burrito Grill in Maadi provides a much needed alternative to the dull
veggie mix that many other restaurants try unsuccessfully to pass off as
Mexican food.
As Gringos
Burrito Grill is delivery only, there is no storefront where waiters in
sombreros deliver salt rimmed beverages. Yet for what Gringos Burrito Grill
lacks in dining space, it makes up for in speedy delivery service, a
specialized menu and freshly prepared food. As a promotion, every hundredth
burrito is free for the lucky gringo who happens to order it.
Having just
returned from a brief winter hiatus in Mexico, this reviewer expected to be disappointed
by just about any Mexican food that Cairo had to offer. Gringos' specialized
menu, though, offers a tasty selection of Mexican cuisine. The menu is limited
to burritos, quesadillas, and smaller side dishes; however, all of these
options are a welcome change from the fast-food delivery options.
Each
burrito is filled with cilantro-lime rice, black beans, roasted pepper salsa,
Mexican shredded cheese and a special sauce. For the carnivorous among us, both
the chicken burrito (26LE) and steak burrito (33LE) serve as great choices. The
meat, having been slowly marinated, is tender and wrapped neatly inside a fresh
tortilla that does not fall apart during consumption. For the oddballs that
like chips inside their sandwiches, the nacho burrito is your best bet. Gringos
also offers veggie burritos (22LE) for the herbivorous patrons. Finally, a
couple more Egyptian pounds will buy you an upgrade to a gut busting grande
sized burrito.
As for the
quesadillas, the Classic (12LE) consists of a basic combination of an
extra-large tortilla and melted cheese Springing for the Gringo quesadilla (18LE)
will get you additional black beans, fried onions, and roasted pepper salsa,
and it is recommended as a lighter alternative to a burrito. Chicken, steak,
and guacamole (8LE.10LE and 5LE respectively) can be added to any burrito or
quesadilla order.
Side orders
that are sure to make your mouth water are also on offer at Gringos. The fresh
tortilla chips and guacamole are an essential addition to any burrito or
quesadilla. The guacamole (11LE) and black bean dip (9LE) come with a heaping
pile of either corn of flour tortilla chips. This reviewer highly recommends the
homemade, spiced flour tortilla chips.
Apart
from delivering to Maadi, Gringos will also deliver to 5th
Settlement, Dokki, and Mohandseen, but those orders must reach a 150LE minimum
Ordering
from Gringos Burrito Grill is a great way for any gringo living in Maadi or
nearby to start or finish their night. Those living farther away should not be
disparaged from ringing Gringos, but they better be famished or have a few
friends around to help make the minimum charge. Be sure to ask about weekly
specials and off-menu items like tacos.