Burgers, fries, and a shake sounds like the perfect meal for many, which is why most people are on the hunt to find the best burger place. So if you are ever in the mood for an American diner experience, you have to thank Hameed for coming to the rescue.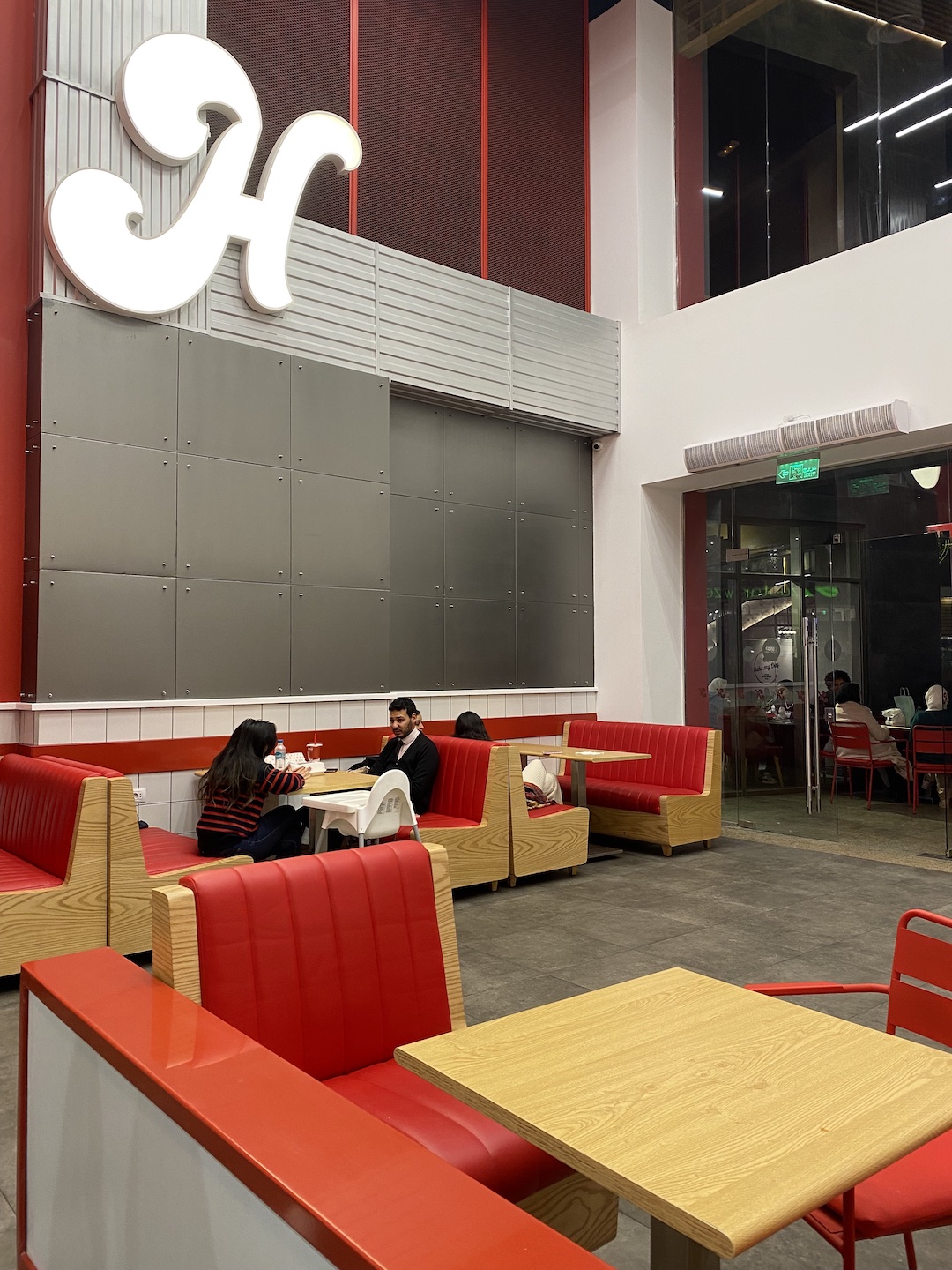 We visited Hameed at The Promenade in Cairo Festival City Mall to try their take on American cuisine. As soon as we entered, our mood was uplifted by the vibrant colours, enticing smell, and smiling staff. We decided on a table, took a seat on their bright red chairs, and began scanning the menu. The options were endless and varied from chicken, beef, hotdogs, sides, and more. Luckily, the waiters were kind enough to recommend the most popular items for us to try.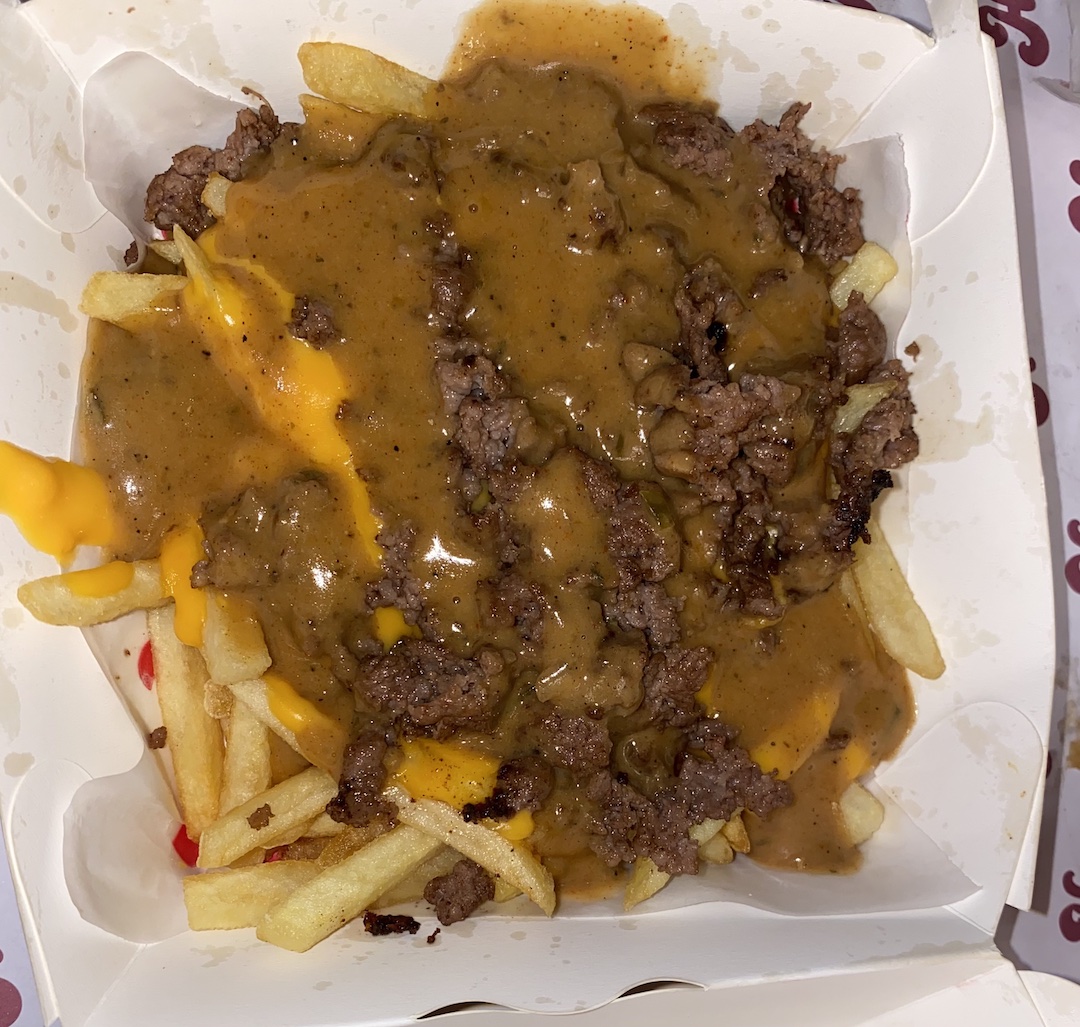 For a starter, we went with The Smashed Burger and Cheese Fries (79LE) – their crispy fries topped with cheese and smashed burger pieces. It looked delicious; however, the fries and cheese lacked seasoning.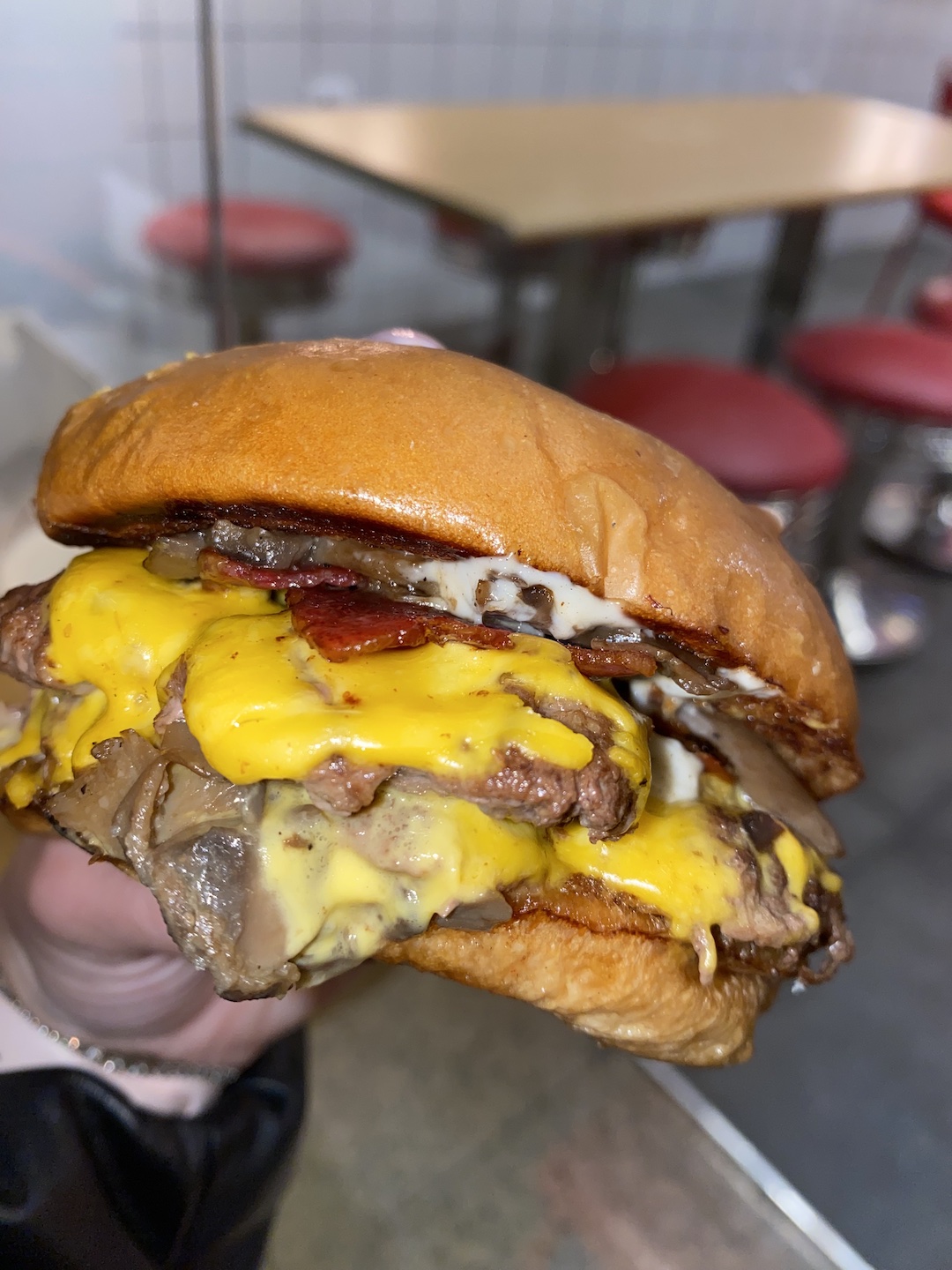 We then tried the Bacon N' Mushroom Burger (99LE) – a double beef patty with pepper, mayo, pickled cucumber, American cheese, bacon, and gravy-glazed mushrooms. Each addition added so much flavour to the burger. Our favourite part was the soft and buttery bun which took the burger to a different level and made each bite worth every calorie.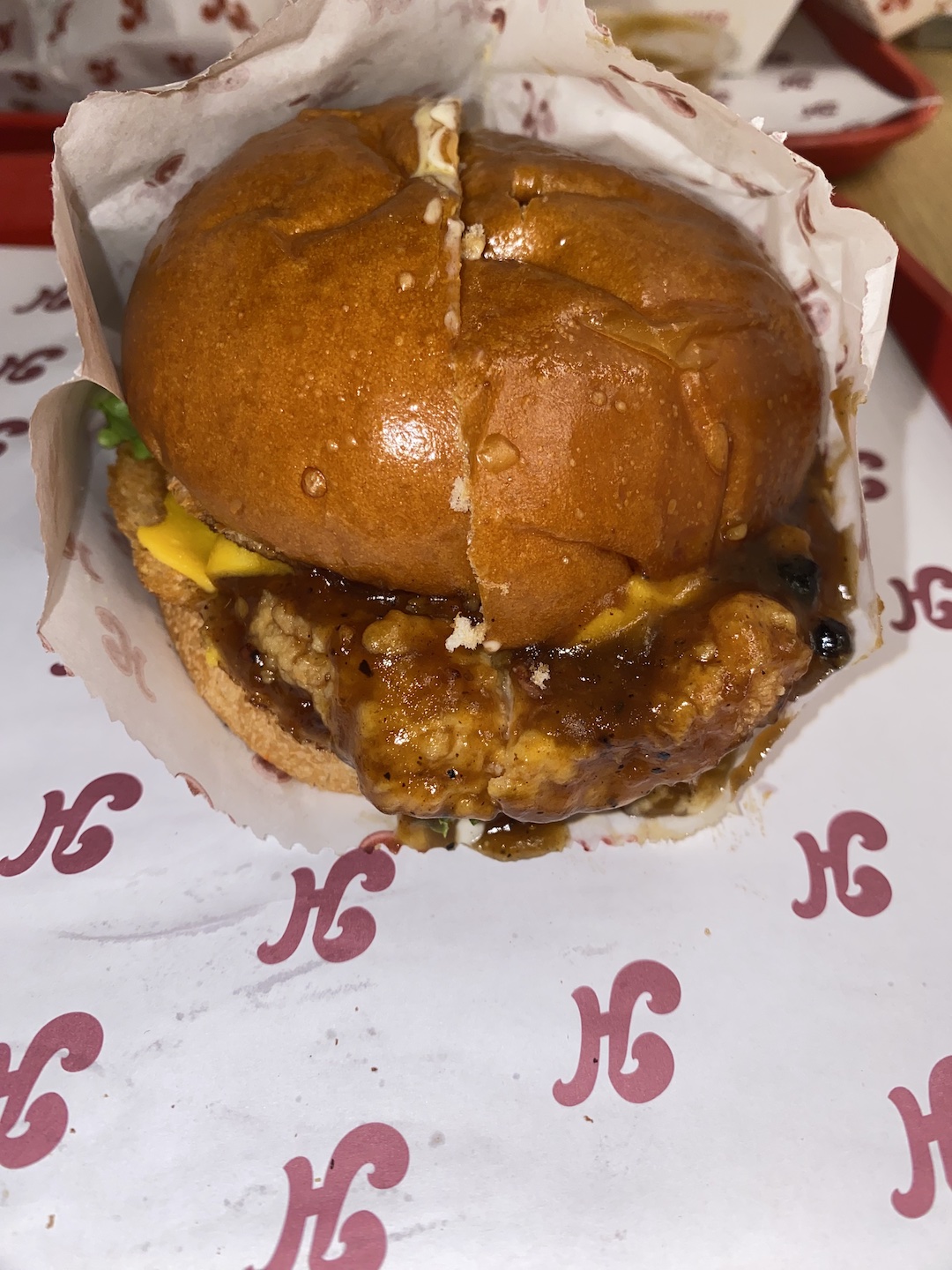 If you prefer chicken, you have to try their Original Maple Glazed Chicken Sandwich (92LE) – a fried chicken breast glazed with maple syrup, pepper mayo, pickled cucumber, lettuce and American cheese in their soft bun. This was definitely the highlight of our visit, as we have never tried anything similar. The maple syrup was the perfect choice of sauce, giving it a sweet flavour that perfectly complimented the chicken breast.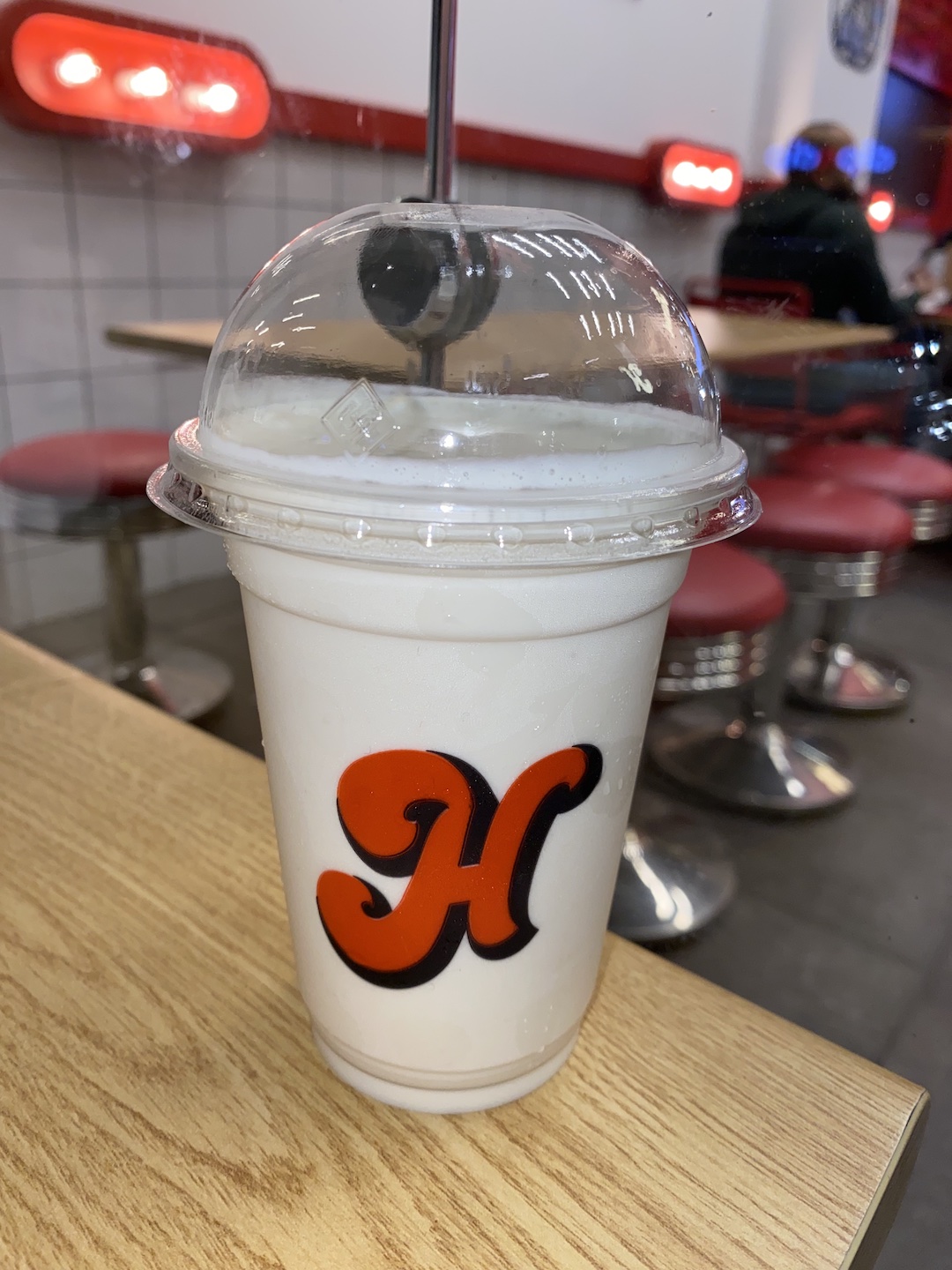 Finally, we tried their Halawa Milkshake (39LE), which was the perfect ending to our meal. It gave us the feeling of eating a Halawa sandwich but ten times better! You can also go for their other milkshake flavours or a softie.
Overall, the whole experience left us with huge smiles on our faces. Our only issue was that we wished the tables were cleaner. However, we cannot wait to go back to give other items on the menu a try.