Over the past few years, we've witnessed so much creativity and innovation within Cairo's food scene. Our experience at Hot & Juicy was no exception to this shift towards creativity: who would have thought that we would be eating seafood out of a plastic bag? Yes, Hot & Juicy is bringing this novel, and innovative, international trend to Egypt's food scene, and we just had to try it for ourselves.
Located in Sheikh Zayed's Tivoli, Hot & Juicy is actually a simply designed black truck-like container, with touches of wood. Hot & Juicy, has two dining areas, one with a normal seating arrangement, the other contained a high chair seating arrangement. This is a smart move on the part of Hot & Juicy, as there is no possible way to enjoy the meals/concept they offer, without a seating area; it would be hard for customers to enjoy seafood that is served in a plastic bag while on-the-go. 
When it comes to the menu, it's quite simple and straightforward. All you have to do is pick your catch of fish, select your fish's flavour, and then choose how spicy you would like your fish to be. You can also add extras to your catch, like corn and potatoes, or you can add sides like rice and fries. As soon as we ordered our food, the waiter covered the table with parchment paper, and gave us gloves and plastic aprons. This automatically prepared us for a messy meal.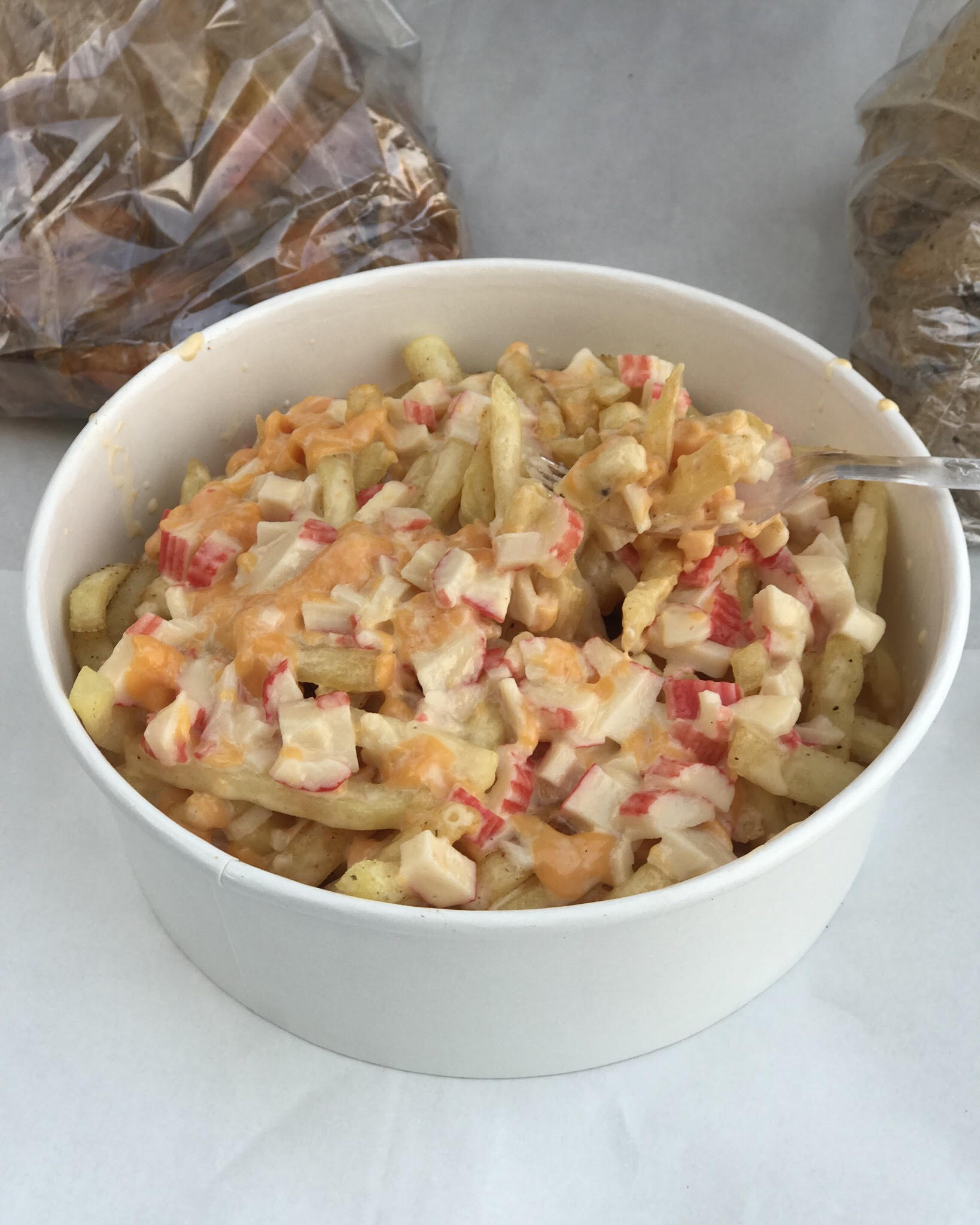 We opted for the Crab Meat Cheese Fries (55 LE) to act as our shareable appetiser. A while later, a very generous serving of well-prepared, and thinly cut, fries arrived at our table. The fries were topped with a generous amount of cheese sauce, diced crab sticks, as well as shredded slices of melted cheddar cheese. Despite all these toppings, however, the dish was a bit bland, and lacked any sort of remarkable flavours.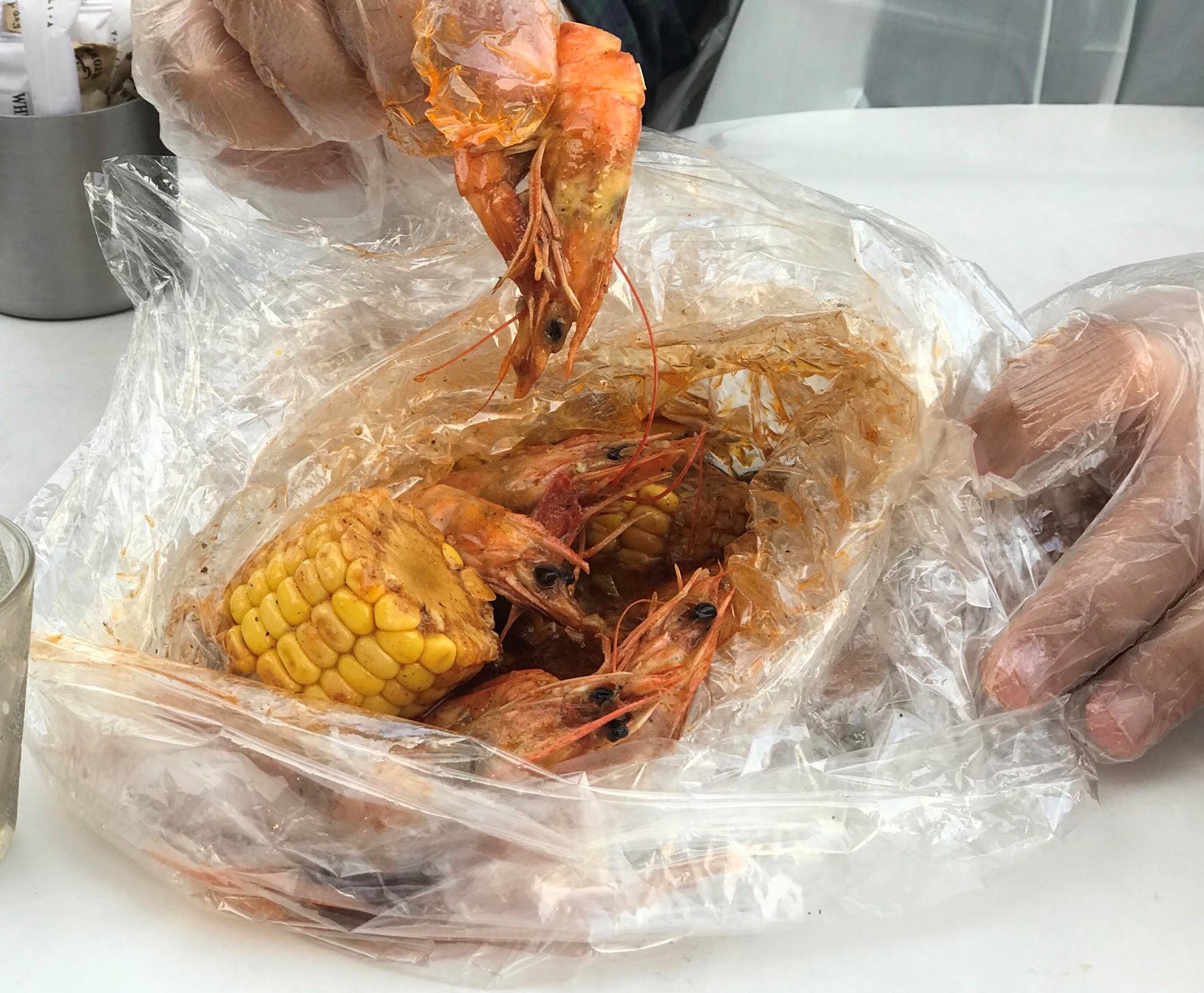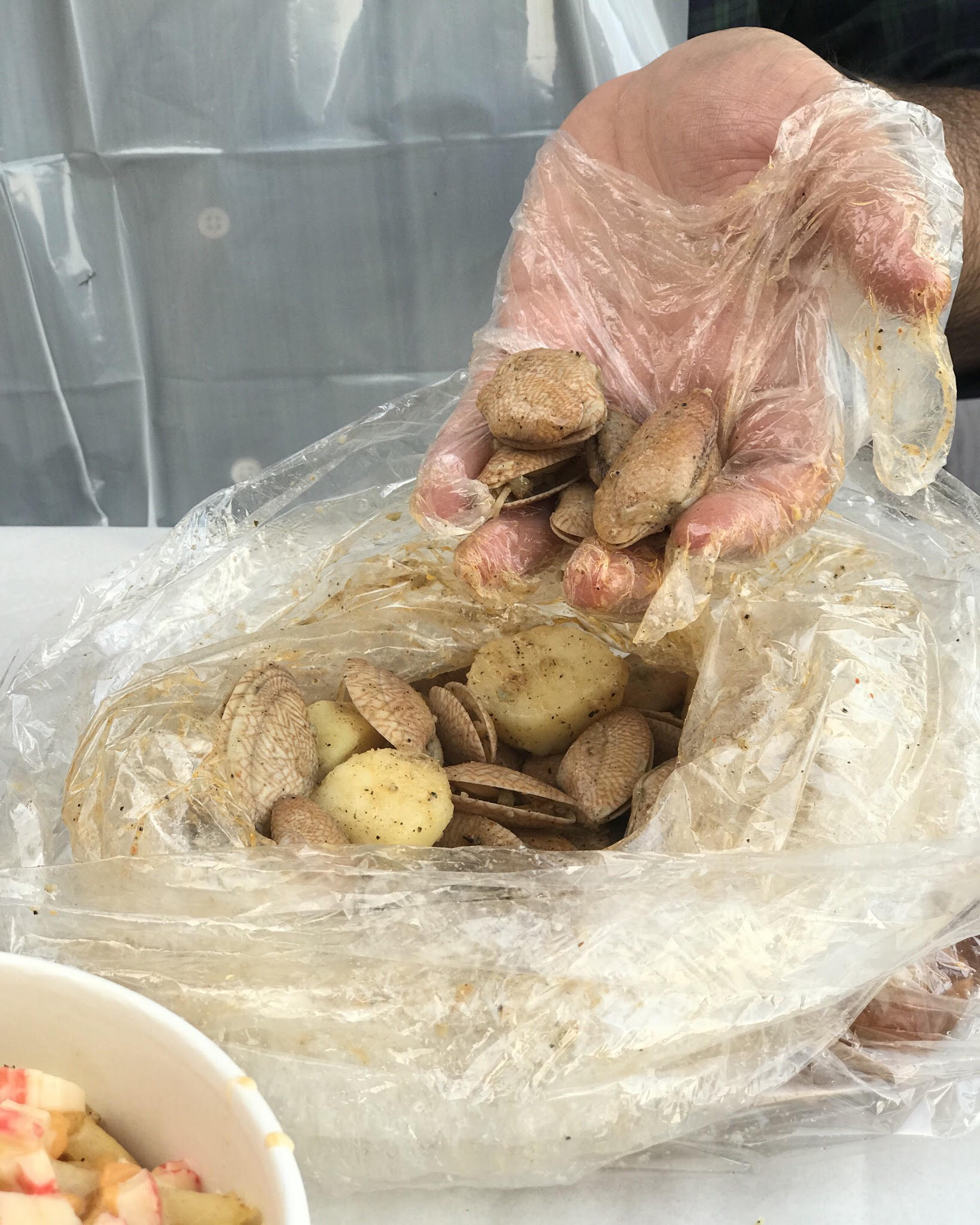 Moving on to the real deal, the seafood. We opted for the Hungry-sized Juicy Shrimps (125 LE) with extra Corn (10LE), flavoured with "The Whole Sha-Bang" selection of spices. As per the level of spicy, we opted for the "Baby Spicy" level. The boiled shrimp and corn arrived in a plastic bag, and were perfectly cooked. The spicy and lemony Sha-Bang spices, however, were a bit too overwhelming, and overshadowed the shrimp's flavour. We also have to say that we found the process of peeling the shrimp to be a bit inconvenient, as the shrimp's crust was thick and coarse. 
As for our second choice, we opted for Hot Oysters (75 LE) with extra potatoes (10 LE), flavoured with a "Baby Spicy" level garlic sauce. Despite the fact that the potatoes were a bit under cooked, and the fact that the garlic sauce was actually more lemony than it was garlicky, we still enjoyed this dish.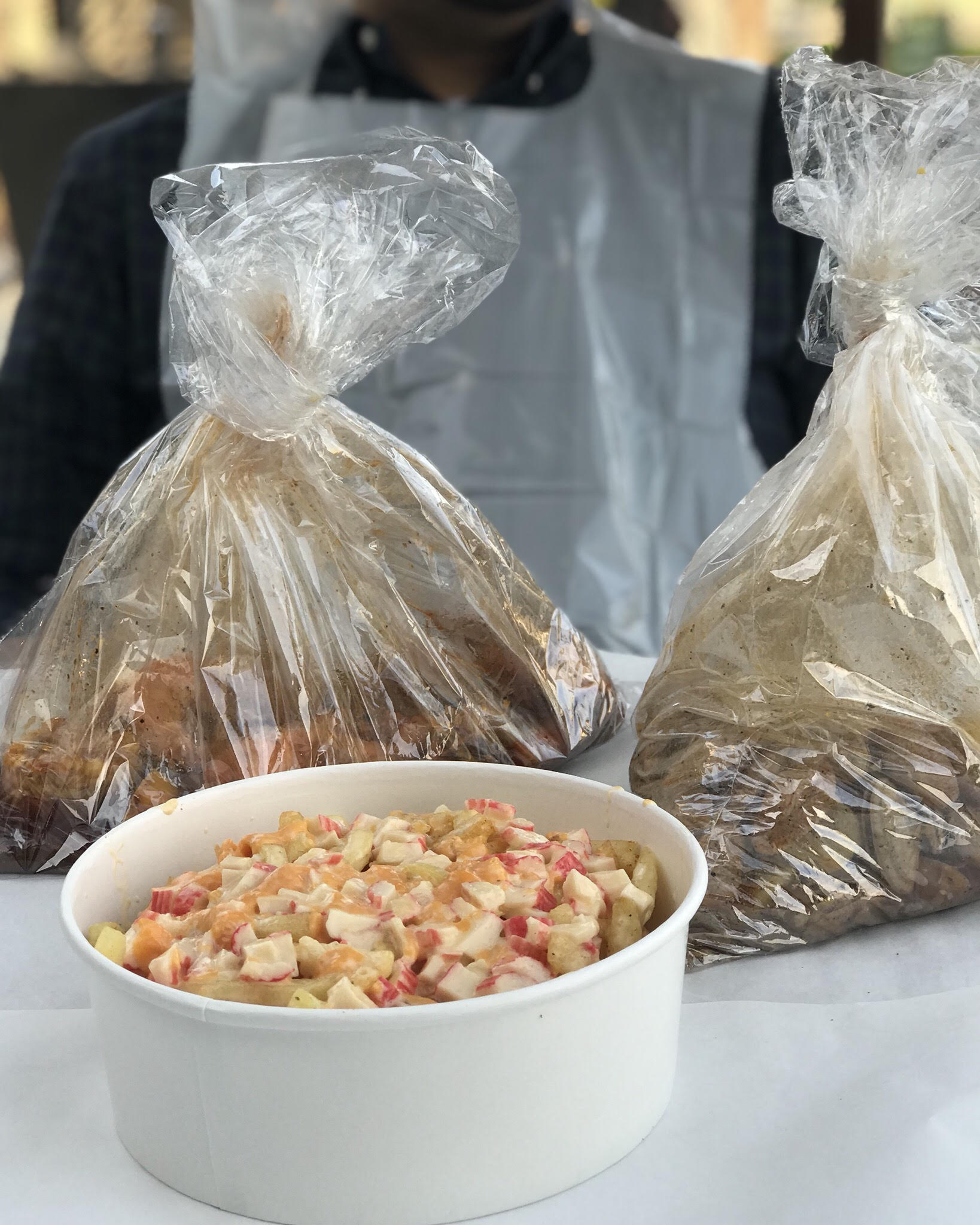 Overall, we have mixed feelings about our experience at Hot & Juicy. On the one hand, we loved the simplicity of the concept, the overall casual experience, and the choices on the menu. On the other hand, the food contained small flaws in flavour, and the service could be improved upon by speeding up food service.