Westown Hub, Sheikh Zayed

Last time we went to Westown Hub, we gave Taboon Lebanese Bistro a try. This time we were craving some pizza and we decided to check out Taboon's venue roomie, Il Divino Pizzeria.
We wanted to start our meal with Spinach Garlic Bread, but all variations of garlic bread were unavailable at the time of our visit. Not mention that they also removed a lot of items from the menu like the pasta and main dishes, which made our main course choices limited as well. Anyway, we opted for the Pollo Pizza (92 LE), Italiana Pizza (95 LE), and Carnivorous Calzone (97 LE).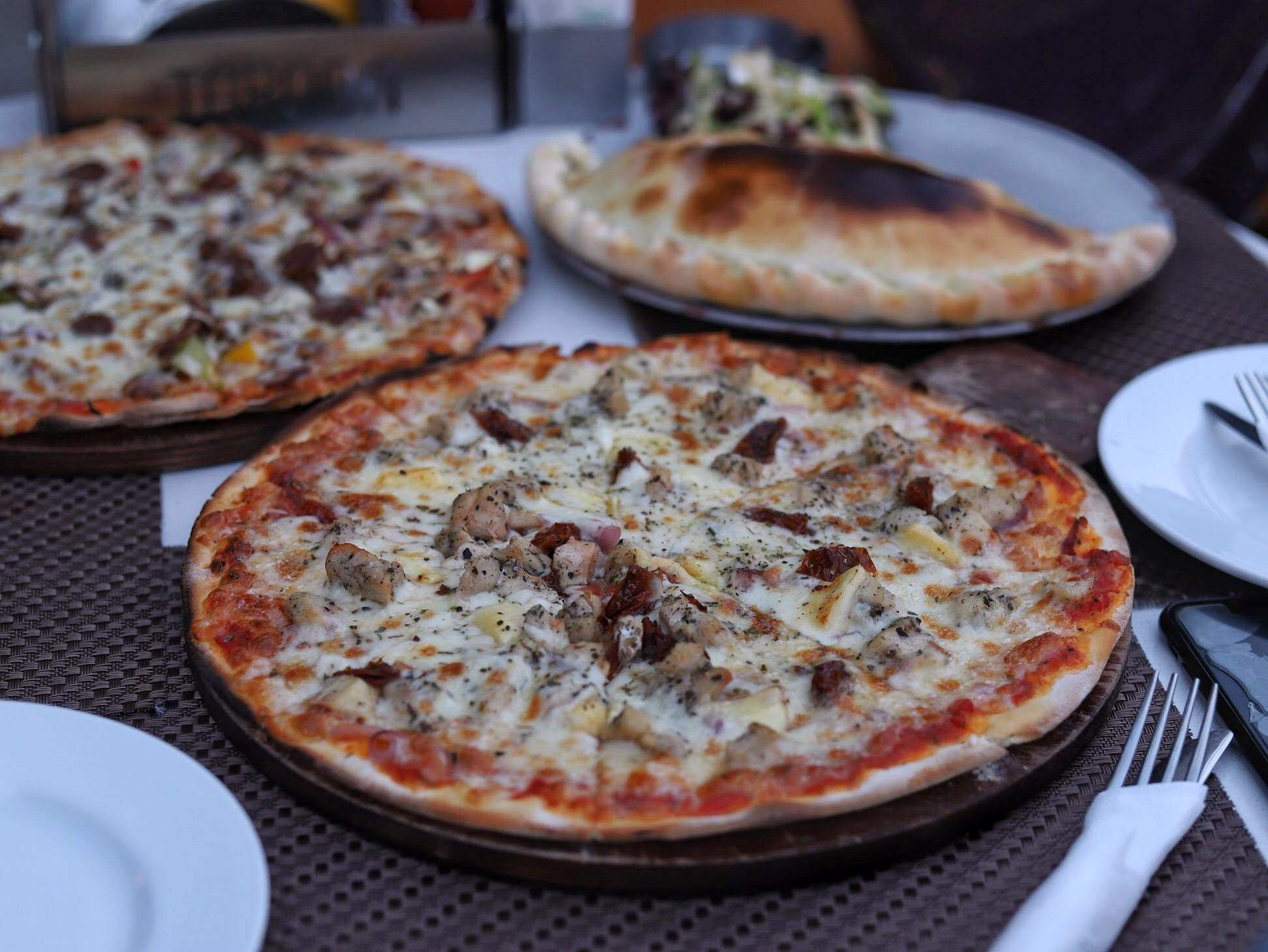 Starting with the Pollo Pizza, the thin and slightly crispy crust pizza was topped with perfectly seasoned tomato sauce; a generous amount of mozzarella; slightly dry and bland chicken bits; a small portion of sun-dried tomato, supposedly "Emmental cheese" (we say supposedly because we didn't feel its presence at all); and a sprinkle of dried oregano. Overall, we loved the base of the pizza, while the toppings were slightly unremarkable and the oregano was overpowering.
As for the Italiana, it was topped with "Italian" sausage (which were just your everyday sausages); onions that added extra sweetness; fresh mushrooms, green bell pepper, and dried oregano. We honestly didn't feel much of a difference between both pizzas, since the oregano flavour also overpowered the toppings in this one. 
Meanwhile, the Carnivorous Calzone's dough was very light and soft, the filling consisted of a mix of mozzarella, tomato sauce, fresh mushrooms, store bought/cold cut roast beef, onions, and bell pepper. Thankfully, this one didn't have oregano and it was actually quite good.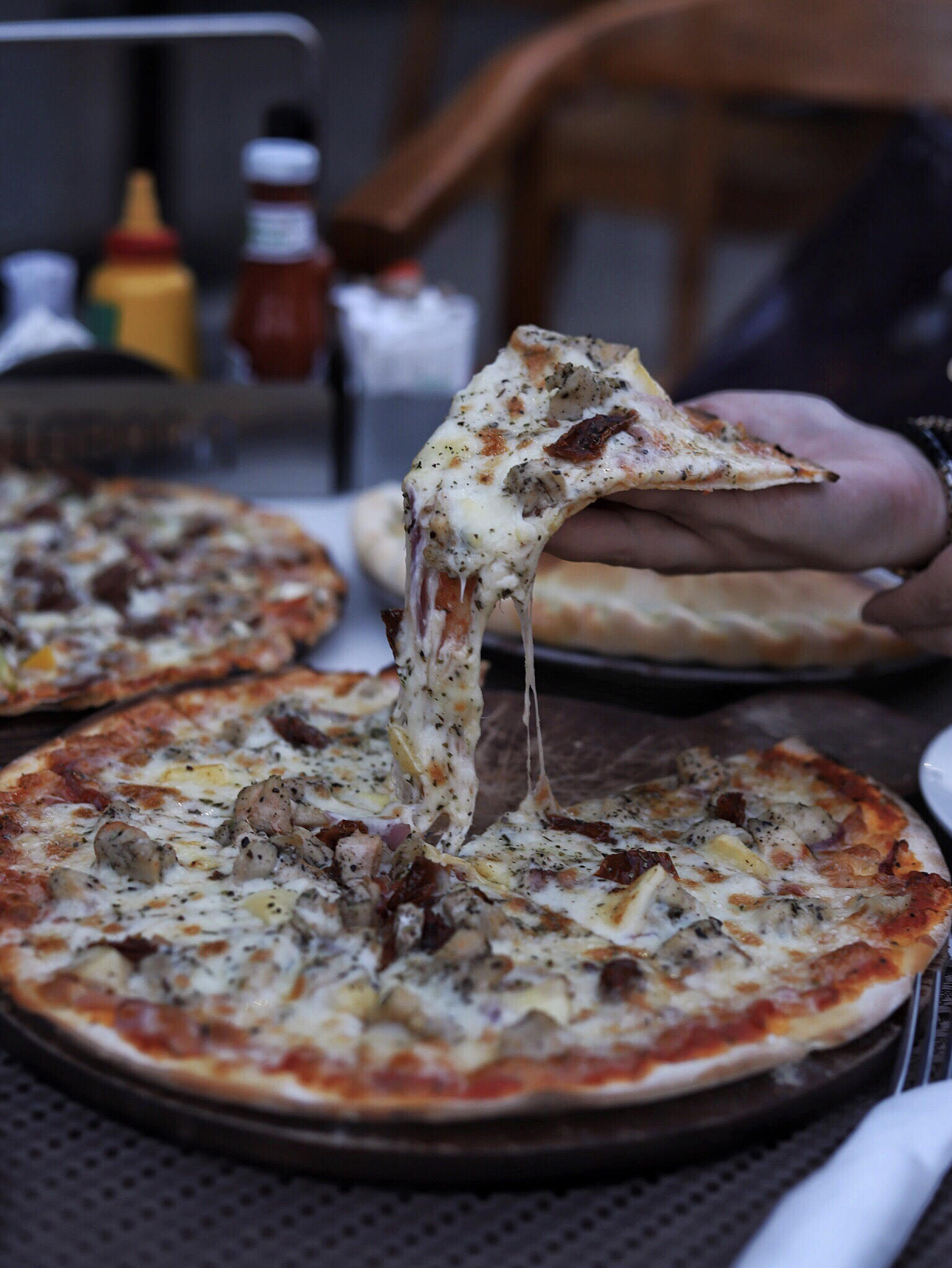 We wanted to get a dessert but guess what? The apple pie and the lemon tart were also unavailable at the time of our visit, which left us with one choice only and that was the Nutella Calzone (85 LE). Despite the tacky heart on the plate, the dough was just as fluffy and soft as the savoury one, only this time it was loaded with everyone's favourite chocolate spread, Nutella. It was a fulfilling dessert and pretty good for sharing.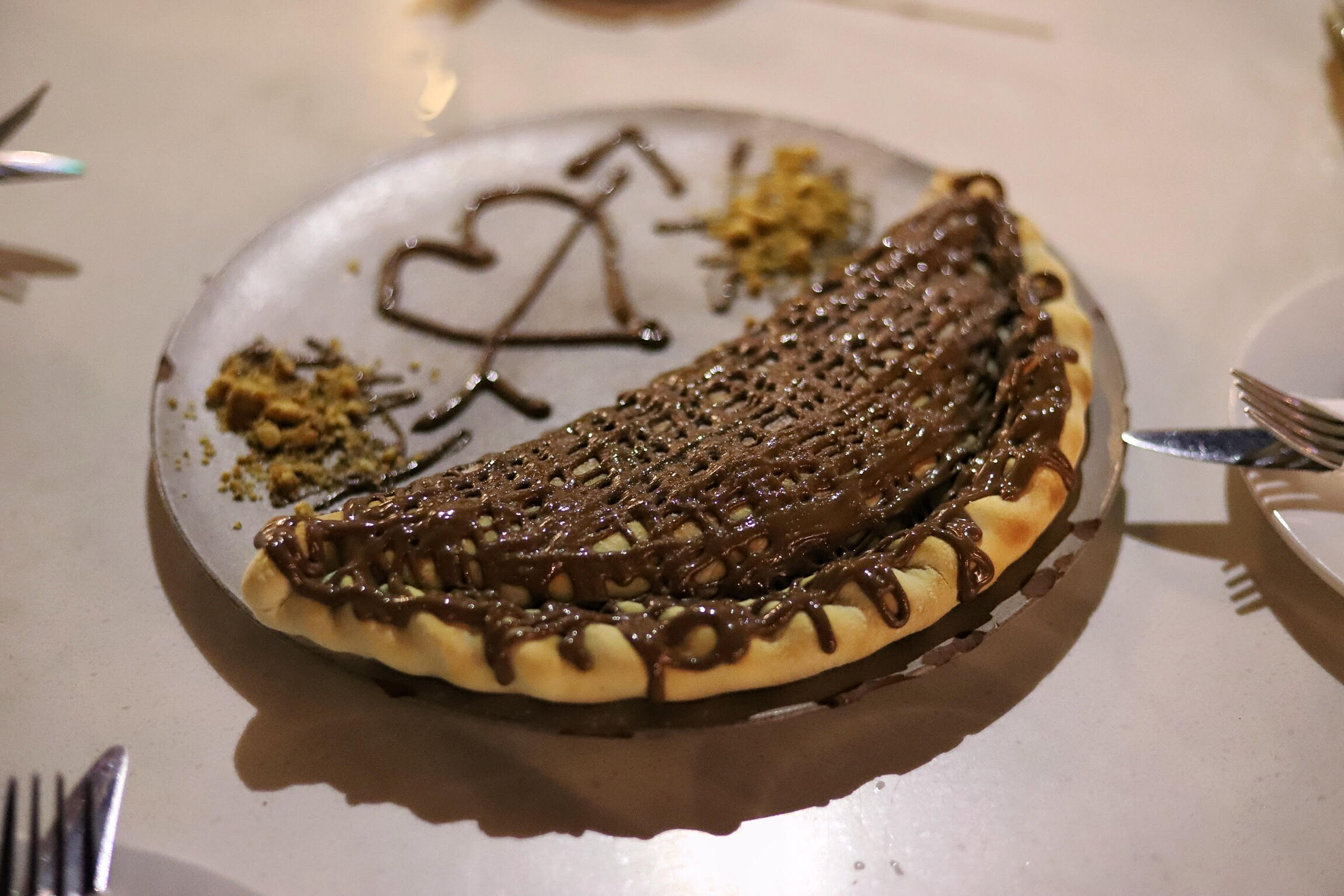 All in all, we didn't entirely love our experience at Il Divino. There were so many missing items, the menu got way smaller, there were some flaws with the food, and the service was a bit sloppy.