The first time we reviewed Il Loft, we reviewed it as an authentic Italian restaurant. The second time we reviewed the venue we tried their pizza and green curry chicken, as they had dropped the Italian identity and went international. This time round, we're back to try out their breakfast menu.
Located in Waterway, Il Loft's interior is an exact copy of its Zayed's branch. It has that industrial design, with the quirkily arranged rolling pins and cheese wheels hanging on its walls, alongside the pizza station with the huge pizza oven.
We wasted no time and ordered the Camembert and Mushroom Omelet (65 LE), the Pesto Halloumi Sandwich (82 LE), the Banana Berry Smoothie (38 LE), and the Orange Juice (30 LE).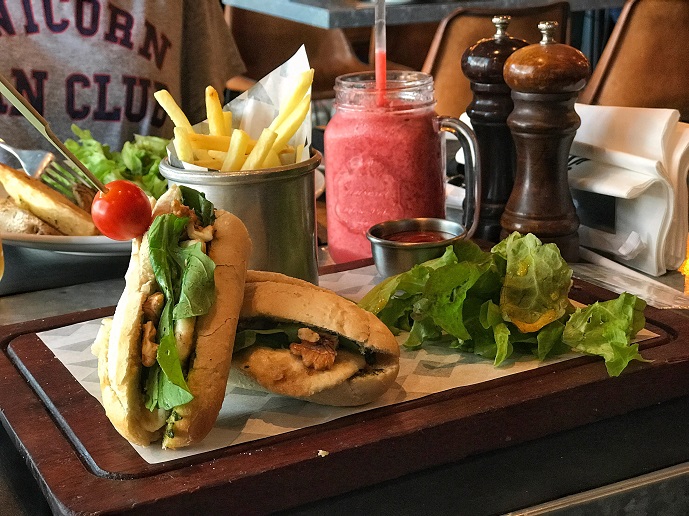 Served with simple roasted potato wedges and fresh greens, the omelet was a bit of a letdown. The presence of the Camembert consisted basically of 3 paper-thin slices placed on top of the omelet, the mushroom was also nowhere near to be found, and the toast under the omelet was very soggy. However, the omelet itself was light and airy, and the portion size was quite good.
The Pesto Halloumi Sandwich, on the other hand, was flawless. The bread had a fantastic crispy, rustic crust and was soft in the middle. This softness was ideal for the Halloumi cheese stuffing, whilst the arugula lightened things up. The walnut added an overall nutty flavour, and the combo of the herby pesto sauce with the sweet tomato jam took this sandwich to a whole new level of deliciousness. The sandwich was served with well-prepared fries and ketchup.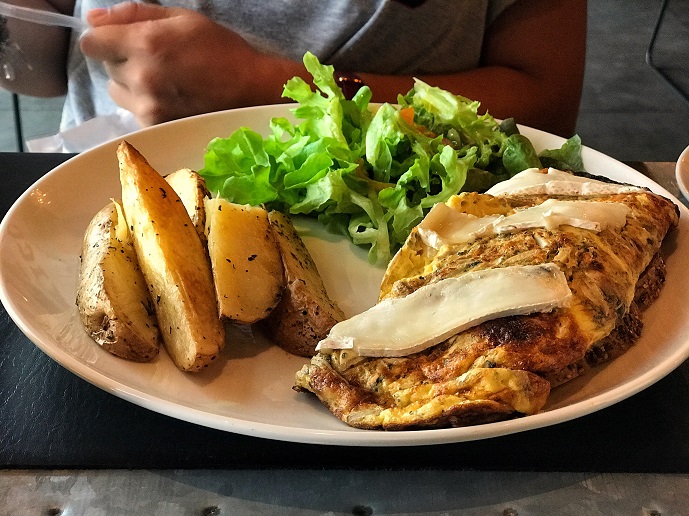 As for the drinks, we loved how the Banana Berry Smoothie didn't have that strong artificial berry flavour, and we also appreciated its consistency; it was thick yet quite smooth. The orange juice was just your everyday OJ, but the huge portion was quite good for its 30 LE price, especially at a venue like Il Loft.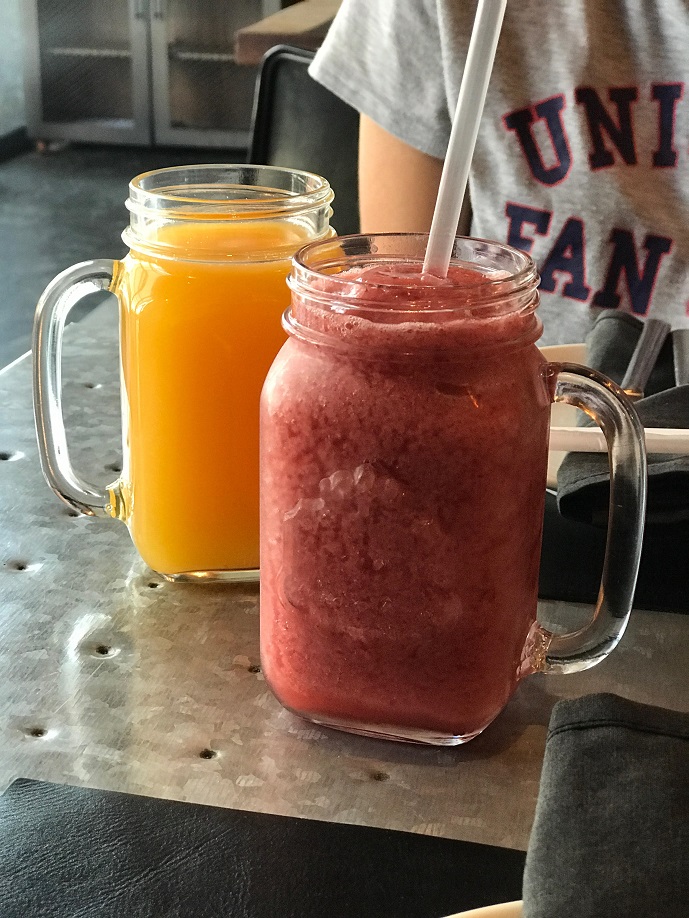 We finished our meal with an Apple, Caramel, and Cinnamon Dutch Pancake (48 LE). We were super excited to try the oven-baked Dutch puff, but what we received was just a huge pancake on a plate with apple cinnamon cubes, caramel sauce, whipped cream, and ice cream on top. Yes, the pancake was very light and perfectly executed, the apple cinnamon had a terrific texture, and we totally enjoyed the dessert, but it wasn't what we were expecting. The name was definitely misleading.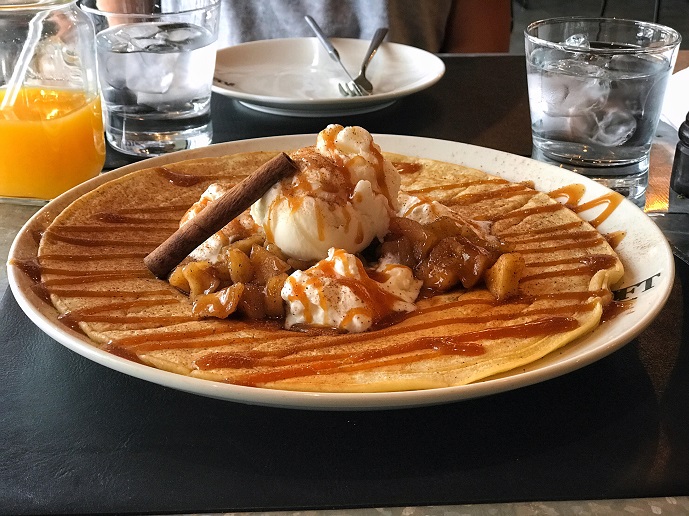 Overall, our experience with Il Loft's breakfast was good. The staff were friendly, the prices are reasonable, and we'd definitely go back for that exquisite Pesto Halloumi Sandwich. We hope to see improvements made to the omelet though.