Jeita: Ho-Hum Faux-Lebanese in Heliopolis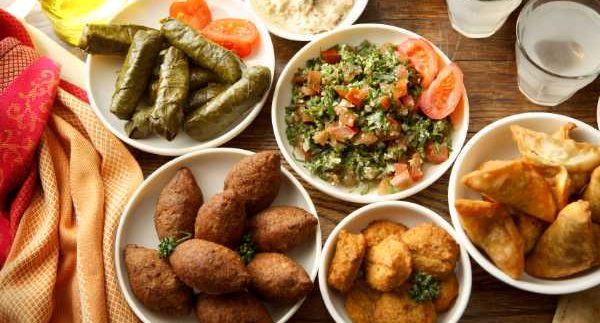 While often well
deserved, this reviewer finds that the glowing reputation of Lebanese cuisine in Cairo is partially marketing hyperbole. This hype
is blatantly embraced by Jeita in its tagline that reads 'the real Lebanese cuisine.'
So what are we to expect from a restaurant that thinks so highly of itself?
Jeita's location on Heliopolis'
El Thawra Street
across from the Signal House (Dar El Eshara) offers a dark, hollow and
charmless interior, and a loud outdoor café-type area that offers a perfect vantage
point from which to view the cars whizzing by. There is not much atmosphere to speak of, which
left us feeling a little depressed and wary of the meal to come.
While apparently immune to smiling, the service was very prompt. Fifteen
minutes after sitting down, our orders were taken, and drinks and a
complimentary warm bread basket were delivered to the table. The bread basket started
things off on a great note, with soft shami bread and discs of light buttery
bread topped with thyme and spicy tomato paste to whet our appetites.
Lebanese cuisine is less about the main courses and more about the array
of mezzas delivered; so we ordered over half a dozen: cold mezzas (14LE each)
like the flavourful and pungent garlic dip, tehina with chick peas, and vine
leaves with minted rice were all appreciated. The taboulah was less of a
success; but it did not fail as a serviceable option. Hot mezzas (18LE) included
the light and crispy sambousak stuffed with cheese and meat, which were enjoyed
thoroughly, though the cheese pies felt very hollow and could benefit from more
stuffing.
We also ordered a salad named after the Lebanese port town Jouneih. The
menu description features watercress, braided Lebanese cheese and a pomegranate
syrup dressing. What arrived was a wet
pile of roughly chopped watercress on top of huge, wilted iceberg lettuce
leaves. There were no strips of cheese to be seen, only cubes of a very mild
and semi-hard cheese, whose flavour was eliminated by the watercress and puddle
of dressing.
Our main course of shish tawouk (45LE) was ordered from the grill section
of the menu, but lacked any flavour associated with proper grilling.
The tender but lacklustre cubes of chicken meat were accompanied by bland sautéed
vegetables and undercooked French fries. The other main course of chicken fatta
also disappointed and arrived lukewarm. It was reheated and returned, but this
could not save the dish from failure: despite being smothered in spicy yogurt,
the chicken underneath remained dry and very bland. Two bites were taken, and
the plate was returned.
Dessert options include om ali and a Lebanese konafa dish, but we were
so eager to put this experience behind us, we skipped it entirely. Jeita may
promise real Lebanese cuisine, but it does not deliver on its promise. With
other venues like
Taboulah and Cedars
available, we would consider Jeita a fall-back option at best.