Kandahar: Indian Cuisine to Die for
3 Gamaet El Dewal El Arabeya St. Sphinx Sq.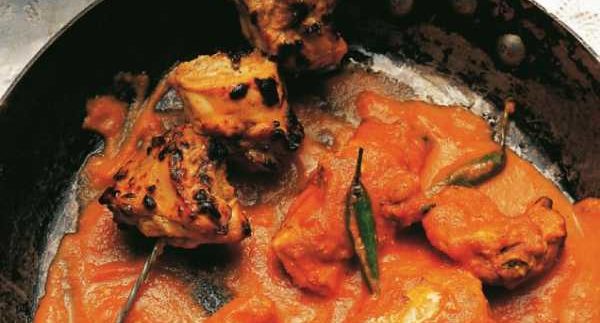 Every now and
then, a restaurant comes along where you know that you're about to partake in
utter deliciousness. Although these times may be few and far between, they're
always memorable and savoured to the very last bite.
The ironies of
Kandahar Restaurant not only lie in the fact that it's named after a city in
Afghanistan but also in that the calm and serene atmosphere automatically
relaxes you from the chaos outside on the streets of Mohandiseen.
Kandahar's interior is beautifully decorated with
hand-carved light fixtures and wooden lattice screens, which are works of art
in and of themselves. From the shades of red and brown intertwined into the
furniture and traditional uniforms worn by the wait staff, to the dim lighting
and simple candle gracing the tabletop, Kandahar itself is so aesthetically
pleasing that getting to the food may actually take a while.
Both friendly and
attentive, Kandahar's
wait staff managed to hit it right on the spot without being too overbearing. Both
the mango and lemon juices (17LE) were a refreshing way to start our spicy
feast. All of Kandahar's
selections come with the option of mild, medium or hot spices; so make sure to
verify what your taste buds can tolerate.
The appetiser of
paneer pakora (29LE) consists of homemade cheese lightly dipped in chickpeas
and deep fried, accompanied by mint sauce and a delightful lemon marinade. It's
a little heavy, but provides a great introductive bite into what the rest of
the evening holds.
We couldn't have
Indian cuisine without dipping into a bit of the traditional Indian bread known
as naan. Kandahar's
garlic naan (10LE) didn't disappoint; steaming hot and fresh, it was paired
well with the main dishes.
The palak paneer
(32LE) was splendid with a rich, even blend of fresh spinach, garlic and
homemade cottage cheese. Popeye has nothing on Kandahar 's
Paneer; the fresh spinach was the best we've had in Cairo. If some extra protein is on the
pallet, the murgh makhani (64LE) comes straight from the tandoor; served with
an appropriate amount of tender, juicy chicken; and soaked in a tomato-based
curry and creamy butter sauce. Full of flavour and with the perfect amount of
curry, the murgh makhani's sauce was out of this world.
As the main
dishes aren't accompanied by rice, we opted for a side portion of chaawal (a
simple basmati) for 19LE. The rice was appropriately portioned and provided our
palates a break from the spiciness that we had put it through.
We couldn't stop
there and chose a traditional Indian dessert to top it off. The kheer (23LE)
came cold in a dainty bowl filled with basmati rice and cooked down with milk
and sugar. Topping it off were fresh cranberries and almonds, which were a
delicate, refreshing addition.
Kandahar isn't lacking in service, quality, or taste.
For two fresh juices, an appetiser, two main courses, and a dessert, it is a very well-spent 250LE.